My favorite NFL stories of 2012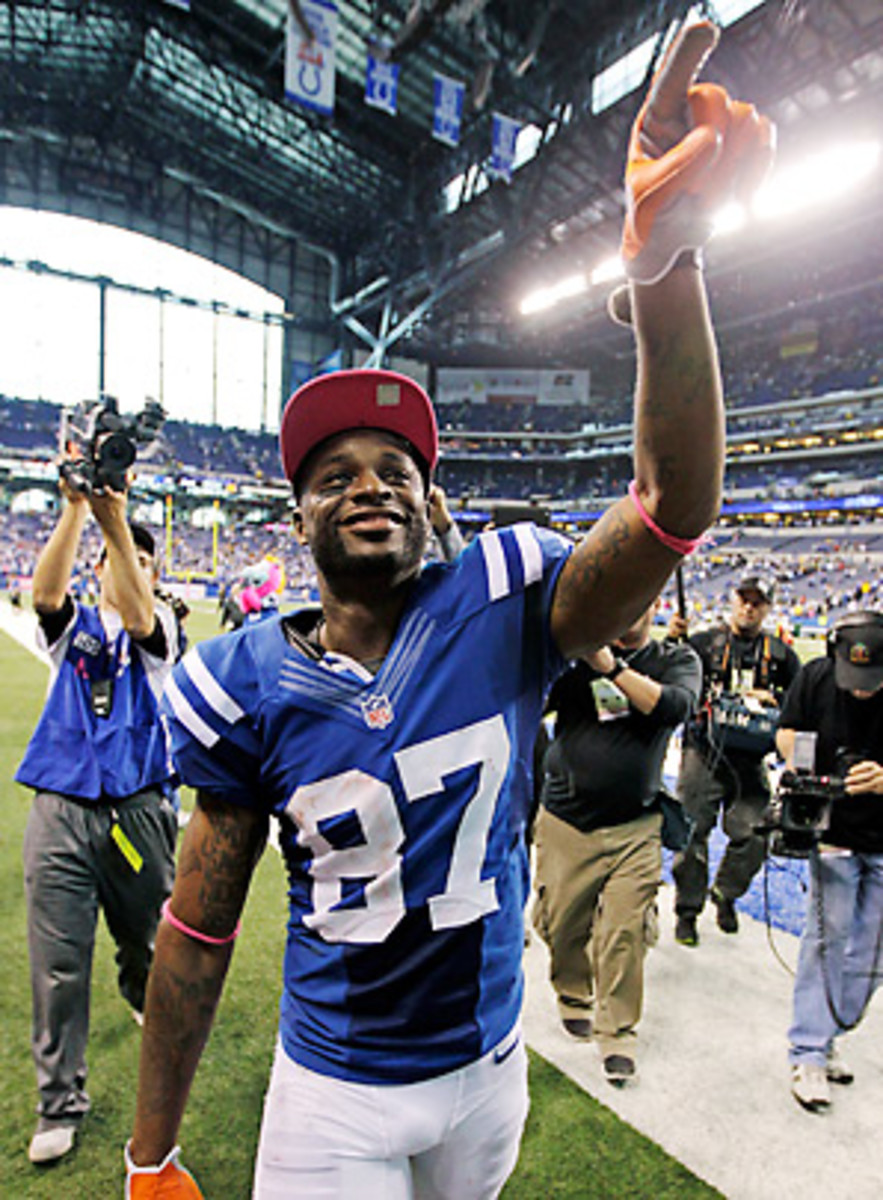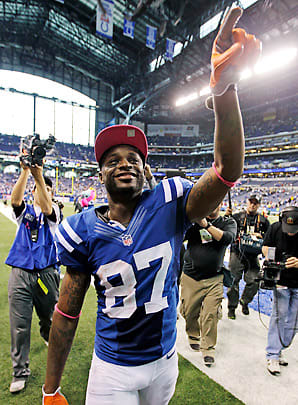 To mark the passing of another eventful year of championships, triumphs and memorable moments, SI.com's writers are remembering the stories they connected to most across the sports landscape in 2012.
? A heart-warming tale in the heartland -- Everybody loves a turnaround story, and how can you top the reversal of fortune that has unfolded in Indianapolis this NFL season? The Colts went 2-14 last season, let Peyton Manning walk away, fired Bill Polian and head coach Jim Caldwell, and started over. And what a renaissance it has been. Rookie quarterback Andrew Luck looked like the real deal from day one, and the Colts are on the cusp of the playoffs after a mere one-year absence.
The highlight of Indy's feel-good season came in Week 5 at home against Green Bay. Just days after the Colts learned of Chuck Pagano's leukemia diagnosis, Indy rallied around their inspirational rookie head coach, overcoming an 18-point halftime deficit to beat the Packers 30-27 (It was Green Bay's largest halftime blown lead since November 1957). Luck passed for 362 yards, ran for 24, and produced three touchdowns, pulling Indy even at 2-2 and giving Colts fans their first real hint of the special season to come.
? The NFL loses its myth maker -- I had a brief, chance encounter with Steve Sabol in the parking lot at the NFL Films office in late June, and the whole time I was with him I was well aware it might be the last time I ever saw the man I consider the most influential figure in the history of pro football. When he died of brain cancer in September at 69, I was grateful that I had been given at least one more chance to shake his hand, say hello and share a little bit of his always entertaining world.
For being one of the giants in his field(s) -- both in film and football -- Sabol was one of the most generous and genuine people I've ever met. He liked good conversation wherever he found it, and loved being the game's master story-teller. But I never once heard him brag or call attention to the indelible imprint he left on the NFL. As accomplished as he was at his craft, Sabol also managed to be a nice guy. His NFL Films changed the way we saw pro football, and the way we felt about the game. There was Sabol's work, and Sabol the man. Both were as good as it gets.
REMEMBERING STEVE SABOL
? Nuts and Butts on the holiday -- Quite a Thanksgiving football feast it was. First we watched as Lions defensive tackle and notorious cheap-shot artist Ndamukong Suh kicked Texans quarterback Matt Schaub in the groin (accidentally or otherwise), and then our nitecap was witnessing the first tackle and forced fumble in NFL history by an offensive lineman's butt (Mark Sanchez, meet Brandon Moore's enforcer).
Given his track record for playing outside the lines, Suh's low-brow kick was replayed over and over again on TV for any sign of intent, as if it was being investigated like the Zapruder film. And on the 49th anniversary of the JFK assassination, no less. You simply can not make this stuff up.
But before all was said and done in terms of the NFL's holiday tripleheader, I think we actually got to watch the replay of the priceless Sanchez blooper even more. No one had ever seen an NFL quarterback felled by a guard's tush before, and yet, Tim Tebow still couldn't get into the Jets lineup after that unlikely turn of events. Makes you wonder why No. 15 keeps getting the backside of almost every situation in New York.
? Clueless in Seattle -- The replacement ref fiasco of August and September is already fading in our collective memory, but was there anything quite like the instantaneous firestorm created by the controversial end of the Green Bay at Seattle Week 3 Monday Night Football game? The laughable simultaneous catch ruling that robbed the Packers of victory prompted the mother of all tipping points, and at least one good call: The return of the NFL's real refs within 48 hours.
It wasn't hard to see a breakthrough coming in the labor negotiations after such an overwhelming out-pouring of public criticism from fans, the media and anyone with a Twitter account and a pair of eyes. It was as if the whole replacement refs saga was fated to end this way, with an obviously blown call in the final seconds, crystalizing the dangerous game the NFL had been playing for weeks with the integrity of the league's officiating. The NFL pretended like a Seattle-type debacle wouldn't happen, but in truth, it was both inevitable and avoidable. When it all finally blew up in the league's face, the reaction was swift and powerful. The NFL got called for illegal substitution, and paid the price.
PHOTOS: REPLACEMENT REFS UNDER FIRE
? A Colt rides off -- The moment that will stick with me from Peyton Manning's long and eventful saga in 2012 was his emotional, yet dignified farewell press conference in Indianapolis on March 7. Manning saying so long to the Colts -- and not to head into retirement -- was a scene we could never imagine a few short months earlier, but he and team owner Jim Irsay struck just the right, appreciative tones in ending their long and successful relationship after 14 years. The tears seemed real, and so did the words of thanks, from both men.
The thought of Manning wearing anything but a Colts horseshoe on his helmet was jarring, but him changing horses in late-career to become a Bronco wound up being done like everything else in his Hall of Fame career, with thought, planning and exquisite execution. How many final chapters ever live up to the rest of the book as well as Manning's departure from Indy? His goodbye was from the heart, and you felt it, no matter if you considered No. 18 friend or foe over the years.
? Quinn unveils some words to live by -- Players' postgame comments are usually so typical, and surface deep, making an impact that lasts about as long as tomorrow's newspaper. But what Kansas City quarterback Brady Quinn said in the moments after the Chiefs beat the Panthers in Week 13 resonated profoundly, and should be mandatory reading for all of us, no matter the location of our workplace. Playing in the immediate aftermath of the Jovan Belcher murder-suicide, Quinn struck just the right chord in assessing a tragedy that no one saw coming. He was eloquent. He was honest. And he was powerful, pointing at a society that has grown more disconnected in the never-ending quest to stay connected, at least in terms of our gadgets.
"The one thing people can hopefully try to take away, I guess, is the relationships they have with people,'' Quinn said on Dec. 2, the day after the Belcher drama unfolded in Kansas City. "We live in a society of social networks, with Twitter pages and Facebook, and that's fine, but we have contact with our work associates, our family, our friends, and it seems like half the time we are more preoccupied with our phone and other things going on instead of the actual relationships that we have right in front of us. Hopefully, people can learn from this and try to actually help if someone is battling something deeper on the inside than what they are revealing on a day-to-day basis.''
Amen, Brady. After more than two decades covering the NFL, Quinn's speech was the first postgame take I've ever wanted to frame.
? Tebow Time goes Overtime -- Tim Tebow became a walking, talking punchline of sorts in 2012, but his finest hour came way back on Jan. 8, when his famed late-game magic appeared with the suddenness of a lightning strike: an 80-yard touchdown pass to Demaryius Thomas on the first play of overtime, lifting Denver to a stunning 29-23 victory over Pittsburgh in the first round of the AFC playoffs. The 11-second overtime was the quickest in NFL history, and kept the Broncos' improbable playoff run alive for another week.
Tebow threw for a season-high 316 yards against the Steelers, snapping out of a three-game slump and earning his biggest win yet as an NFL quarterback. Most of the damage he did to Pittsburgh came in the Broncos' memorable 20-point second-quarter scoring burst, but his pass to Thomas seemed to announce his arrival as a full-fledged starter in Denver. Alas, the glory was short-lived, as was Tebow's Broncos tenure. But he'll always have that playoff win over the Steelers, the night he dropped the bomb on Pittsburgh.
? Torrey Smith plays through the pain -- In an NFL season that has seen more than its share of tragedy and sorrow, with life and death reality a near-constant intruder upon the games we are so captivated by, the Week 3 performance of second-year Baltimore receiver Torrey Smith was a model of strength and resiliency. Playing just hours after his younger brother, Tevin Jones, 19, died in a motorcycle accident in northeast Virginia, Smith stayed up most of Saturday night to be with his grieving family, then played his heart out in the Ravens' 31-30 comeback win over visiting New England at Baltimore's M&T Bank Stadium.
I covered that Patriots-Ravens game, a rematch of last year's AFC title game, won by New England, and the 23-year-old Smith was extraordinary in his moment of pain and loss. He caught a team-high six passes for 127 yards, scoring Baltimore's first touchdown and its last, and the rest of the Ravens rallied around his inspiring example. Smith's first touchdown kept Baltimore in the game after New England led 13-0, and his second score brought the Ravens to within two points with 4:01 remaining, helping set up Baltimore's game-winning 27-yard Justin Tucker field goal on the game's final play. Smith played with abandon, and poured his heavy heart into the effort to honor his brother's memory.
? A Comeback amidst a comeback -- It took roughly six weeks, but by the time we saw the look on Steve Young's face on the postgame show, I think we all knew Peyton Manning -- the one who made his name synonymous with winning for 13 seasons in Indianapolis -- was back. On a Monday night in San Diego, with his Broncos down 24-0 at the half and in danger of slipping to 2-4 and two games behind the first-place Chargers, Manning flipped the switch and became Manning again.
Maybe he just finally forgot about his surgically repaired neck for the first time all season. Maybe he at last got comfortable in his new offense. Maybe he simply got ticked off and tired of losing and let it rip. Who knows? Whatever the reason, Manning went nuts in prime time, rallying Denver to 35 unanswered points in the course of the game's final 30 minutes, the first time a team had ever trailed by 24 points and come back to win by double-digits in the 43-season history of MNF.
The Broncos were 3-3 coming out of that game, same as the Chargers, but somehow they mathematically eliminated San Diego right then and there. And it was a Manning orchestrated production in every sense. The Hall of Fame quarterback stepped back on stage that night, and proved to everyone that his NFL career would indeed have a meaningful second act. Denver hasn't lost since.
? Worth it all in Washington -- The night the deal went down, plenty of folks said the Washington Redskins gave up way too much. But on the Sunday of Week 1, in the Mercedes-Benz Superdome, those folks were hard to find. Make that impossible. Redskins rookie quarterback Robert Griffin III cost Washington plenty in an early March draft-rights trade with St. Louis, but the 2011 Heisman winner delivered even more. And he did it right from the start, leading the Redskins to a stunning 40-32 upset of the playoff-tested Saints in his NFL regular season debut.
I was in the Superdome, and I can report Griffin wasn't as good as advertised. He was way, way better than that. He started the game 8 of 8 for 149 yards, with an 88-yard touchdown pass, had a perfect passer rating of 158.3 in the first half, and took turns confounding the Saints with both his arm and his legs. When it was over and in the books, Griffin had thrown for 320 yards and two touchdowns, ran nine times for 42 yards, and helped Washington hang up its most points in the three-year Mike Shanahan coaching era (40, with 10 in each quarter).
The Rams, as it turns out, got some great draft picks in the trade. But the Redskins got Griffin, the breathtaking rookie quarterback who lit up the Superdome that Sunday and sent the league into full swoon mode. Advantage: Washington. Well into the foreseeable future.