Eagles enjoying view from atop NFC East; more Week 11 Snaps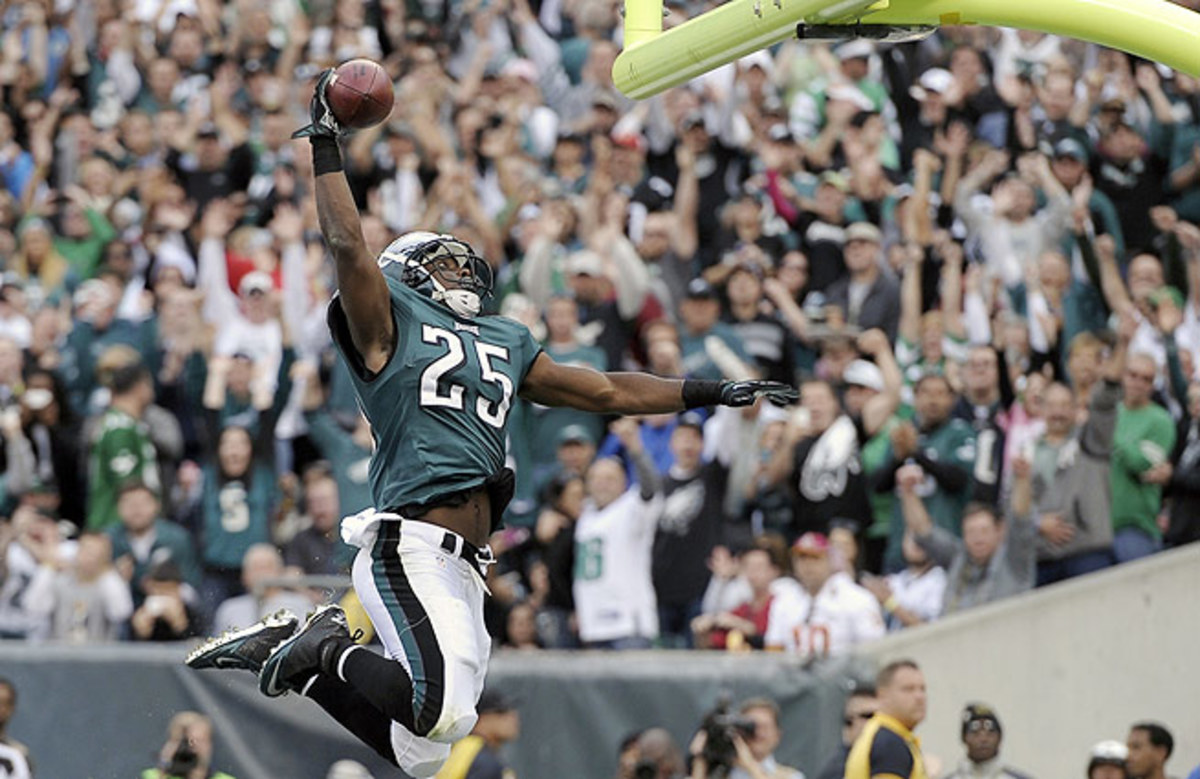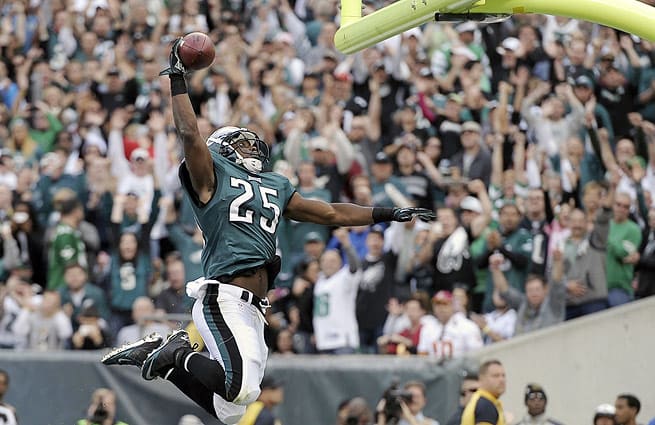 • Has any really good team ever gotten as bad as quickly as the Falcons? From going to the playoffs in four of the past five seasons, with the NFC's No. 1 seed and a 13-3 record last year, to this? Atlanta lost 41-28 at Tampa Bay, and the game really wasn't even as close as it sounds. The Bucs and Falcons are now 2-8 and tied for the bottom rung in the NFC South, but at least Tampa Bay is on a bit of a roll with two consecutive wins. Atlanta has now lost nine of its past 11 regular-season games, dating to last December, and is 3-10 overall, including the playoffs, in its most recent 13 games.
Yes, the Falcons have had a devastating string of injuries this season, but it's becoming obvious that Atlanta has been mailing it in for weeks now. The Bucs kept giving solid efforts, even in the face of their 0-8 start to the season. Not so much in the Falcons' case. They've been outscored in their past four games by a combined score of 135-61.
I totally agree that it's crazy talk to say that either head coach Mike Smith or general manager Thomas Dimitroff should be worried about their jobs, but it still doesn't reflect well on them that this year's club showed absolutely no resilience or character in the face of adversity.
• On the other hand, I think Texans owner Bob McNair is just doubling down on a bad bet if he allows either head coach Gary Kubiak or quarterback Matt Schaub to return to their current positions in 2014. Houston lost its franchise-record eighth straight on Sunday, falling 28-23 at home to Oakland, and there's no way to put the Genie back in the bottle in Texans-land.
This is a team that has gone as far as it's going to go with Kubiak and Schaub. They won two consecutive AFC South titles and picked up a playoff win each season, losing each time in the divisional round. But this year's disaster is indicative that change and a fresh start is needed in Houston. The Texans have too much talent on hand to accept this type of failure and do nothing about it.
• The Giants are playing with house money at this point, and that's what makes them so dangerous. After an 0-6 start to a season, anything you accomplish feels like a bonus. The Giants are now 4-6 after beating visiting Green Bay 27-13, and they own the longest winning streak in the NFC East this season at four games. And if they win next week at home against Dallas (5-5), the Giants will legitimately be back in the division race, trailing bye-taking Philadelphia by just one game with 12 weeks of the regular season in the books.
Who'd a thunk it? New York's resurgence is really all about defense. The Giants have allowed just 47 points in their past four games, and that's what gives them a real shot to beat Dallas, a team they lost 36-31 to in Week 1.
• It's as if Green Bay's season effectively ended when Aaron Rodgers went down with that cracked collarbone almost two weeks ago. It really hasn't, but it must feel that way to the Packers, who have lost three games in a row and can't seem to get the bleeding stopped.
The Lions' loss at Pittsburgh helped Green Bay considerably, but the bottom line is Rodgers can't return soon enough. It still looks like Thanksgiving Day at Detroit is his hoped for return target, but will that be too late?
• The Raiders certainly love them some Houston. Can you blame them? The last time Oakland visited Reliant Stadium, in October 2011, it staged that emotional comeback victory in honor of longtime Raiders owner Al Davis, who had died the day before the game.
And now, they've earned another meaningful victory in Houston, with undrafted rookie quarterback Matt McGloin perhaps interjecting himself into the team's long-term future at the game's most pivotal position. McGloin, starting in place of the injured Terrelle Pryor (knee), earned a game ball with his efficient 18-of-32, 197-yard, three-touchdown production. He's the first undrafted rookie QB to toss three touchdowns since Erik Kramer did it with Detroit in 1987.
At the very least, McGloin's outing has given head coach Dennis Allen a decision to face. Don't assume Pryor will get his job back when healthy. There have been media reports that Oakland's coaching staff really liked McGloin's potential and were eager to see how he handled himself in a game situation.