Welcome to Dr. Z Week
The MMQB kicks off a week-long tribute to Paul Zimmerman, the football writing legend who's now in an assisted-living facility in New Jersey. Plus more notes on Von Miller, Ben f---ing Affleck and a look at new NFL show
WEST CALDWELL, N.J. — The best football writer I have read in my 59 years on the planet sat in a wheelchair listening to the conversation going on around him Saturday afternoon at the Crane's Mill assisted-living facility 40 minutes west of Manhattan. But 83-year-old Paul Zimmerman could not participate. There would have been a time, exactly eight years ago (and most of the 75 years before then), that Zim would have been the center of it all, challenging my naïve take on something, or railing against the greed of the NFL owners, or extolling the virtues of the Burgundy he had last night. But the cruelest kind of robbery occurred on Thanksgiving weekend 2008, when, in a matter of hours, Dr. Z's ability to do the five things he loved most dearly—read, converse, travel to the corners of the globe, chart football games then analyze them, and be a challenging and obstinate and delightful partner to the Flaming Redhead (his aptly nicknamed wife Linda)—vanished. Three strokes did that.
There is another robbery to discuss, painful and debilitating in its own way, and I'll get to that in short order.
First things first. We're here to check in, and to tell Paul and Linda about something that caused Dr. Z to roll his eyes Saturday. He can understand everything you're saying to him; he just can't react other than to say three syllables: "Noooooo," "Yeah," and the universal "When when when," which for some reason is the syllable he uses when trying to make himself understood.
• CAMPUS LIFE WITH JIM HARBAUGH: Albert Breer on why the outspoken Michigan coach is loving life in college. Plus notes on the Kirk Cousins negotiations, new-found depth in Detroit and a new left tackle in Seattle.
"We're having 'Dr. Z Week' at The MMQBthis week," I said, "and I want to explain what our plans are."
Eye roll. He never did like a fuss. Just the opposite: Dr. Z would have said something insulting about the fuss. Those who know Paul will tell you that, at times, it's been kind to call him a curmudgeon.
Dr. Z Week, which kicks off today, is happening for a couple of reasons. One: I've read his memoir, which is probably 80 percent complete and was being worked on at the time of his strokes. And it's wonderful. Zim was unable to find a publisher for it, and I'm doing this in hopes that someone—a publisher, an agent, a rogue football-lover with some money—would publish the thing so you could learn about his incredible life. Two: I want to make sure the young generation of football lovers learns about this man and about his writing, which is evergreen, and can teach and entertain today the same as it did when the strokes sapped him of his communication ability. "That's the saddest thing about this—that a new generation of people who love football won't get to read Dr. Z," his friend Matt Millen said recently.
* * *
Why We Miss Dr. Z, Part I: From a 2003 SI.com column, about the woebegone Arizona Cardinals and their beat-up quarterback, Josh McCown, after a bad late-season loss, Zimmerman wrote:
They handed McCown a tin hat, a gas mask and a set of instructions, What to Do in Case of An Air Raid, and told him he's the man against Carolina this Sunday. I can tell you this about Josh McCown. He played his college ball at Sam Houston State. How many of you know the school's nickname? I see a few hands. OK, how many of you know that nickname's correct spelling? I thought so. None of you. It's the Bearkats. Not to be confused with my neighbor, Bare Katz.
* * *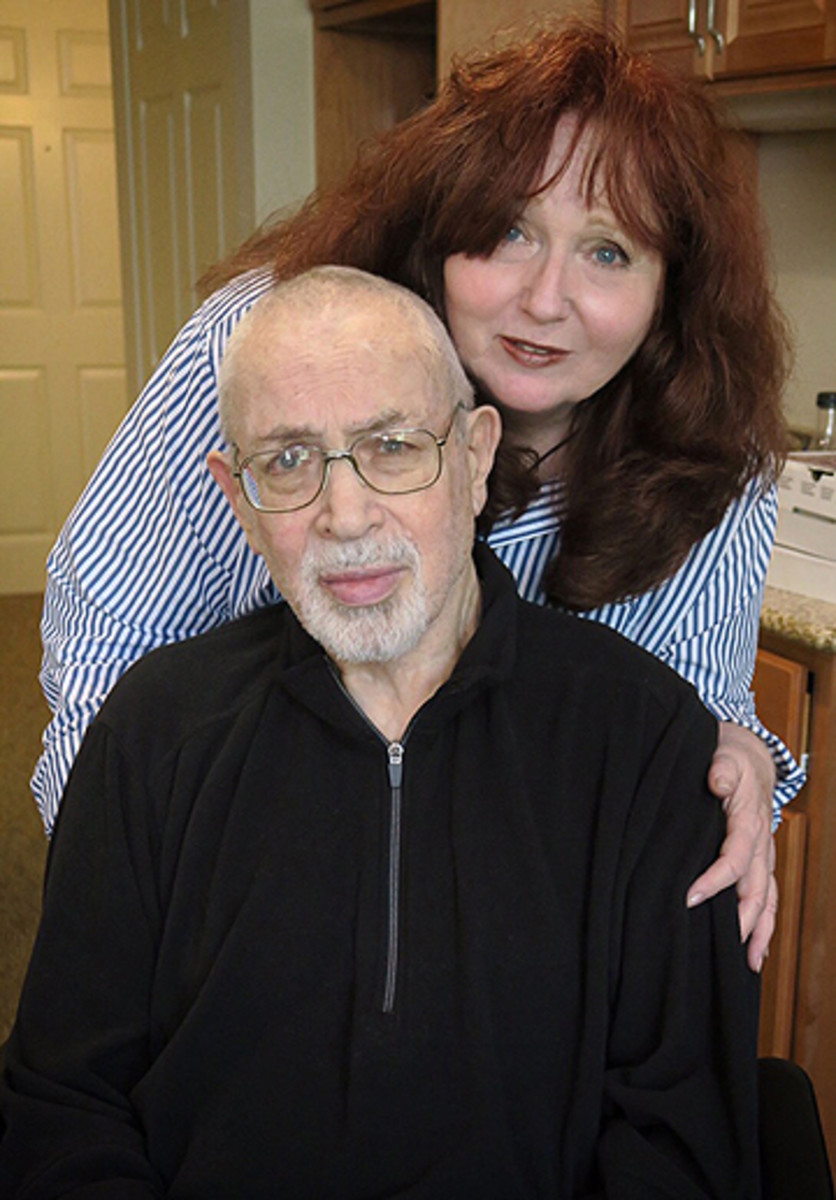 The man took himself seriously. But as you can see, not too seriously.
I should say there's one other reason for bringing up Paul Zimmerman. Probably two or three times a week, either on Twitter or in an email or walking through an airport, Z fans will ask me: "How's Paul doing?" Or, "When's Paul coming back?"
When I mentioned this Saturday at Crane's Mill, it elicited the heartiest laugh of the day. (There weren't many.) The laugh said: Who are you kidding? Working? Writing? I used to chart play by play of 10 games a week, and now I don't even make it through most games on TV!
You won't read anything new from Dr. Z, or get his unshakeable opinions on the game. The strokes make that impossible, and countless therapies and mind games—in an effort to re-open his brain—left him basically at the same stage mentally that he inhabited when the strokes hit. It's cruel, but it's real. "Fifteen thousand books in our house," Linda said at one point, sadly, "and Paul can't read a single one."
So this week we're going to increase your knowledge on all things Dr. Z.
• On Tuesday, Wednesday and Thursday, we'll have three excerpts from his book: Dr. Z on journalism, and his well-traveled career; his all-time team (offense); and his all-time team (defense).
• Tim Rohan, one of The MMQB's new writers, checks in with an illuminating profile of the man and his work. I'm really excited about this, in part because Tim never met Dr. Z before Saturday, and so he was a blank slate to Tim before he began working on the story earlier this month. I'm anxious to read his take.
• Four men influenced by Dr. Z write columns about him: Millen on studying film with Zim (Tuesday), our Andy Benoit on the enduring impact of Zim's book "A Thinking Man's Guide to Pro Football" (Wednesday), Pro Football Focusfounder Neil Hornsby on how Dr. Z changed his life forever (Thursday), and football maven K.C. Joyner of ESPN in praise of Zim the man (Friday).
• "The Best of Dr. Z." Zim's SI profiles on Jack Lambert, Howie Long, Archie Manning and Sid Gillman, Tuesday through Friday, one per day.
And on Friday, your comments/emails/tweets from the week. Please send your thoughts after experiencing some or most by midday Thursday, including emails to talkback@themmqb.com. Put "Dr. Z" in the subject line.
If you're a publisher, and want to talk about putting Dr. Z's memoir in bookstores, please write. We'll get back to you in about 10 minutes.
• DR Z. WEEK: Check in daily for new stories.
* * *
Why We Miss Dr. Z, Part II: From a late-career 1984 profile of Steelers linebacker Jack Lambert in Sports Illustrated, on the decline of the middle linebacker in modern football:
At one time middle linebackers roamed the league like Goliaths. Nitschke, Butkus, Schmidt—names as tough as the people who carried them. Willie Lanier, with that pad he wore on the front of his helmet. Mike Curtis, the Animal. Bob Griese talks about staring across the line at Butkus and feeling his legs turn to jelly. Gene Upshaw, the Raiders' ex-guard, remembers the terror he felt when he looked into Lanier's eyes.
But then a few years ago something sad happened to these great middle linebackers. The 3-4 defense robbed them of their identity. They divided, like an amoeba. Instead of one, there were two of them, inside strong and inside weak, or, in the Steelers' case, left and right. The great gunfighters of the past had gone corporate. It was as if Wyatt Earp had taken on a job with Pinkerton's, or Bat Masterson had become director of security for the First National Bank. It happened to Harry Carson with the Giants, then to Jack Reynolds when he went from the Rams to the 49ers. And then the last of them, the last of the great old middle linebackers, Jack Lambert, got his two years ago. "Oh yes, Mr. Lambert, I've heard of you. And what position do you play, Mr. Lambert?" And instead of snarling out "middle linebacker" through chipped and broken teeth, Lambert would answer "inside linebacker left." Sounds like a traffic signal.
* * *
So now the sad story about the robbery.
When Paul had his strokes and Linda needed help around their Mountain Lakes, N.J., home, she hired a local woman to help part-time with the housekeeping and with getting Paul in an out of his wheelchair when necessary. The woman became a friend and confidant. Linda loaned her money and didn't ask for it back. They had lunches.
A few months ago, the physical strain of handling and caring for a former Stanford and Columbia offensive lineman who was more and more chair-bound became too hard. Linda needed help, and so Paul first went to Crane's Mill for rehab and then—now—as a resident. It's heartbreaking to both Paul and Linda that he can't be home. But it's necessary. Though the housekeeper/aide wasn't really needed anymore, Linda kept her on. The woman needed the money.
• MATT MILLEN ON DR. Z: He was different ... You could tell he loved the game
As costs mounted—the assisted-living facility is a $100,000-a-year expense—Linda knew she'd eventually have to drain the family's cash resources, and also cash out Paul's substantial and beloved coin collection, some of the coins dating back centuries. One day she went to find both resources. Neither were there. Linda had hidden the money in one spot in the house, telling no one, and had hidden the coin collection in another spot in the house, telling no one. Both were gone. Linda searched and searched, and searched her brain too. Whatever could she have done with them? She and a friend asked the housekeeper if she had any idea where the coin collection or money could be. The housekeeper, adamantly, said she had no idea. Finally, her daughter convinced Linda to call the police.
A police officer came. He summoned a detective. Within a week, they told Linda the news: The housekeeper found the money, and found the coins, and stole them. Stole it all. The value was $25,000 officially, but the real value was far more, because most of the coins hadn't been appraised in recent decades—because Paul never intended to sell them.
And how heartbreakingly stupid is this: Most of the coins were not recovered. The thief had no idea how much the coins were worth. She took most of them somewhere, and the value of the various metals was said to be high, and had most of the coins melted down for the money. One coin, Linda discovered, was worth $11,000 in the hands of the right dealer. The woman had it melted down, probably for a thousandth of its worth.
Lawyers are jousting over settlement talks, but there's no guarantee the Zimmermans will see most or much of the money that was stolen. The housekeeper now drives a better car than Linda's 11-year-old Camry. Which just slays Linda.
"It was such a kick in the head," Linda said Saturday. "My friend Barbara said to me, 'All you've done is cry for six months about Paul, and now this happens.'"
Linda has always been a beacon of smiles and brightness. She is still cheery, mostly. But there's a sadness in her eyes, some because of the decline of her husband, and some because she trusted someone and got stabbed in the back for it.
• WHEN HE WAS Z: Tim Rohan on the life and times of Paul Zimmerman
* * *
Why We Miss Dr. Z, Part III: From his Super Bowl 18 game story, after the Raiders crushed Washington:
The Los Angeles Raiders' 38-9 victory over the Washington Redskins was a memory, and equipment men were hustling the last few Raiders out of their Tampa Stadium locker room toward the buses that would carry them to their celebration of the biggest Super Bowl crushing in history, but in a far corner, right next to the bins of dirty towels, one guy had taken up residence.
Al Davis wouldn't leave. He didn't want to let go of the moment, of the scene. Davis, the Raiders' managing general partner, was dressed in a white V-neck sweater and a black leather pullover, and when he talked, he leaned very close to his listener. His words carried the weight of a great secret revealed to modern man. "We could have scored 50 today," he said, "but we shut it down in the third quarter. This is the greatest team we've ever had, one of the greatest in history, hell, one of the greatest of all time in any professional sport. Next year, God, wait till next year, the depth we have on this team...."
Someone asked Davis a technical football question, and he stared at the guy for a moment. "Look," he said, "we play a two-back offense; we play man-to-man, bump-and-run, pass defense. Our quarterbacks call their own plays—we don't have coordinators. Some of the other teams—well, all the technical stuff they use is getting so technical I don't think they understand it themselves."
Technical football. A slap at Redskin coach Joe Gibbs and the Air Coryell show in San Diego, a pointed dig at football of the '80s, with its one-back offenses and motion and multiple sets and everything. O.K., let's not be too hard on Gibbs, just because his Skins were shut down Sunday. The guy won last year's Super Bowl with his approach, and one blowout couldn't erase the magnificence of this season, with its 16-3 record. Besides, the whole Raider operation wouldn't have worked against the Redskins if 245-pound Reggie Kinlaw, a small, swift middle guard in an era of pachyderms, hadn't played inspired football and patrolled the middle like a minesweeper; nor would it have worked if L.A. hadn't had a pair of All-Pros, Lester Hayes and Mike Haynes, playing cornerback. And the Raiders do have a coordinator, although his title is linebacker coach. He's Charlie Sumner, a wiry, leathery old Virginian who coordinated a defense Sunday that had everything the Redskins tried blueprinted and neatly stacked in piles … He had his two big inside linebackers, 255-pound Matt Millen and 235-pound Bob Nelson, play up tight on the Hog guards and stuff those big fellas before they could get their hooves churning, and he had the two ends, Lyle Alzado and Howie Long, close down hard and destroy Joe Theismann's passing pocket.
What beat the Redskins Sunday was old-fashioned football. L.A. didn't show much motion on offense, very little jumping around, and the Raiders' basic sets and formations didn't dazzle you or strain the imagination. They had no sideline signal system, no semaphore wigwags that look like the Coast Guard trying to rescue a foundering tanker, and best of all, they used bump-and-run on defense, good old man-to-man, in an era of multiple zones and combinations. You remember man-to-man. That's the defense that winning quarterbacks talk about when they've just thrown for 400 yards. "Well, we caught 'em in a man-to-man," they say, like they're telling you they caught them in their underwear.
* * *
And so Tuesday, and for the rest of the week, you'll read about the life and times and impact of Dr. Z (beginning with Rohan's enlightening story) here at The MMQB.But as for today, I've got one more thing to say.
We at The MMQBhave started a GoFundMe page for Paul and Linda Zimmerman. If you feel inclined to help the family, great. Here's the link. If you don't feel inclined to help, your good wishes are appreciated. It's always a difficult thing to ask for money, obviously. Many of you will think, "Well, this guy was a high-profile sportswriter and should have enough saved to pay for all of this." Many of you will remember the fundraiser for Dr. Z in 2009, with Yogi Berra and Tom Coughlin and Rex Ryan and Dick Ebersol and Steve Sabol there (among many, many others) to help, and an auction that provided seed money for, as it turned out, six years of additional therapy and hope for Paul.
It's absolutely understandable if you have other charitable causes—and do not feel in any way you have to do anything. We're simply providing an outlet for those who feel they'd like to help someone who might have been an important part of their football lives for some or all of the past 50 years. But if you can help, bless you.
• MY LIFE IN JOURNALISM: From schoolboy sports at the Sac Bee to the national spotlight at SI, Dr. Z chronicles his career in an excerpt from his unpublished memoirs
So: A final take from me. When I'm asked over the years how Paul is doing, I'm certainly no expert, seeing him a couple of time a year at a lunch or a visit. I try always to say he's fighting the good fight, but he's probably not going to improve much, and he's not going back to writing. On this visit, I sensed this long fight has sapped him. He's bummed. There's some resignation in his demeanor. Who can blame him? Knowing him, I think he's as bummed for Linda as for himself, because Linda bears so much of the burden these days, and he never wanted it that way.
It is what it is, as they say.
In any case, please enjoy the coverage this week. I'm grateful that you still regard Dr. Z highly. He's grateful, despite his eye-rolling. And I know Linda is.
"I really appreciate the fact people remember him—and I'm glad he's appreciated for what he's accomplished," she said.
Anything else?
"Get out there, travel, do what you really want to do with your lives, do it now," she said. "And get your carotid artery checked."
* * *
America's sports media czar checks in on Dr. Z
Richard Deitsch, the Sports Illustrated/SI.com sports media critic, gives his Dr. Z take on criticism:
Paul Zimmerman once provided the best advice for writing about sports media figures. Advised Dr. Z: "Here's an old rule of thumb I just made up: Never write a critical column about NFL announcers when you're in an ugly mood because every little annoyance will be magnified beyond reasonable proportions."
Of course, like most of us mortals, Paul Zimmerman could not follow his own advice, especially when it came to his annual TV commentator rankings. The cantankerous doctor graded NFL broadcasters for SI.com from 1999 to 2008, relying on his meticulous notes and keen football instincts to call out those who prattled endlessly, over-hyped players, talked over the action, and failed to inform viewers on down and distance.
• HOW FAR HAVE WE REALLY COME FROM O.J.? Robert Klemko examines the topic of athletes shielding their lives from media, public
There had been sports media writers and critics long before Dr. Z—including for Sports Illustrated—but Zimmerman's commentator rankings truly felt revolutionary. Free of word counts because of the Internet, free of SI's heavy-handed magazine editors, Zimmerman combined a conversational tone with an attitude akin to Terence Stamp in The Limey. Here, in 2004, he correctly shreds the then-ESPN trio of Mike Patrick, Paul Maguire and Joe Thiesmann. "Listening to this trio: It's like sitting in a sports bar and trying to watch a game, and right near you are a bunch of noisy drunks. Hey, will you guys pipe down? I'm trying to watch a game. It's third-and-17."
Zimmerman believed big guys made for better analysts, and tended to favor offensive and defensive linemen. He also liked the lower-ranked team because, as he wrote, "a minimum of ego is expressed." Sam Rosen was a longtime favorite and was unsparing about John Madden and Phil Simms, both of whom he thought were slipping. ("This pains me because Simms is a hell of a nice guy and a person I've consulted with many times through the years," wrote Z once. "But someone has to tell him that this simply cannot go on any further.") When Monday Night Football made the catastrophic decision to bring in celebrity guests, Zimmerman went Jason Bourne on them. "The guests that are brought in are absolute abominations, with poor [Mike] Tirico valiantly pleading to be allowed to squeeze in a brief mention of what's going on down on the field in between Russell Crowe's yacking about his rugby team, or Drew Carey telling us about his love of Cleveland—that's the city, not the team. How about Vince Vaughn giving us his whole spiel as the Broncos, down by three, are fighting to send the Packers game into OT? Or Deanna Favre, presenting us with Brett Favre clutter, his 'impish qualities,' that went, nonstop, from 7:15 left in the first half till the two-minute warning?"
I miss these rankings greatly. A number of years after Dr. Z's stroke, a terrific editor at SI, Bobby Clay, asked me if I had an interest in taking over his commentator rankings. A suicide mission with no possibility of success, I declined on the spot. You don't follow Andrea Bocelli.
* * *
One heck of a video concept debuts Friday
Last season, NFL Films embedded with the Arizona Cardinals from the 2015 draft until the last day of the post-season in late January, when Arizona fell to Carolina in the NFC title game. That's 1,000 hours of footage; 250 player and coaching wires in 18 games and 85 practices; 600 meetings captured on tape; six robotic cameras in team meeting rooms; and head coach Bruce Arians wearing a wire for all 18 games.
This produced eight episodes averaging 53 minutes per show. NFL Films calls it "All or Nothing," and it will be available beginning Friday at Amazon for downloading. And binge-watching in the Valley of the Sun, I assume.
I watched a few segments over the weekend, and it's as promised. Remember the poignant loss of Tyrann Mathieu in the closing meaningless minutes of a rout of the Eagles late in the season? There's some real stuff in here about how devastating injuries are treated by the team—and how teammates react. A couple of days after the injury, and before the surgery, Mathieu is pedaling on a stationary bike in the team's training facility, and Carson Palmer sidles up to him on the next bike and begins to talk with him from experience, because he's had the same injury. He looks at the calendar on his watch and estimate that Mathieu will be able to make it back for, what? "End of [2016 training] camp?" Mathieu nods.
On the sidelines at practice after the injury, teammate Patrick Peterson says: "I feel bad, man. Real bad. I can't stop thinking about it."
It feels real, the way teammates would respond to a mate they respect being lost.
One other cool moment: when the Cards signed pass-rusher Dwight Freeney in October to boost the only true weakness on their team. Freeney walks in to meet GM Steve Keim, and the GM says: "I've been lucky signing guys with the fountain of youth. Carson [Palmer], Chris Johnson, now you're the next. You gotta get about 10 sacks. You still bring that spin move?"
"It's part of my DNA," Freeney says.
Holiday weekend. Jonesing for football? Not much to do? Not a bad option, especially if you like the NFL Films treatment of big projects. And this is a big project. No team ever has consented to be miked, filmed and followed from the start of the preseason till the end of the playoffs. Cool concept.
* * *
Quotes of the Week
I
"I don't know what else to say other than my son is a druggie and he needs help. Hopefully he doesn't die before he comes to his senses. I hate to say it, but I hope he goes to jail. I mean, that would be the best place for him."
—Paul Manziel, father of Johnny Manziel, to Josina Anderson of ESPN.
II
"Deflategate is the ultimate bull---, f---ing outrage of sports, ever … I talked to football players, pro football players. Across the board, they think it's bull---- … This is a conspiracy of people working inside the NFL who all come from organizations that Tom Brady whipped their ass for the last 10 or 15 years. These guys worked for the f---ing Jets, the Broncos, now going, 'Get him, hang him!' … It's a f---ing ridiculous smear campaign."
—Actor Ben Affleck, on the debut of Bill Simmons' "Any Given Wednesday" show on HBO last week.
III
"I'm not coming back. You ain't got to worry about that."
—Retired Detroit wideout Calvin Johnson to Dave Birkett of the Detroit Free Press.
IV
"He's got so many talents, and he loves a picnic. It's a wonder he doesn't eat us out of house and home."
—Svetlana Panteleenko, on the house-trained 300-pound brown bear, Stepan, who lives with Svetlana and husband Yuriy in Russia, to the Caters News Agency.
Stepan does chores, such as watering the garden, and Svetlana said Stepan also enjoys a good bedtime story.
* * *
Stat of the Week
One of the most delightful stories in sports recently happened in the European Championships, the soccer tournament being played in France, with the advance of Iceland to the knockout stage this week. (Iceland plays England on Monday night.)
Iceland, the smallest country ever to compete in the European tournament, had a population in the 2010 census of 332,529 people. It's estimated that 8 to 10 percent of the populace traveled to France to take in the tournament. Imagine if 10 percent of the U.S. population went to, say, the World Cup when the United States played. That'd be an influx of 32 million people into the host country.
Some of the American cities with a bigger population than Iceland, as of the 2010 census:
• Arlington, Texas (388,125)
• Bakersfield, Calif. (373,640)
• Aurora, Colo. (359,407)
• Santa Ana, Calif. (335,400)
England, with 53 million people, is 159 times the size of Iceland in population.
* * *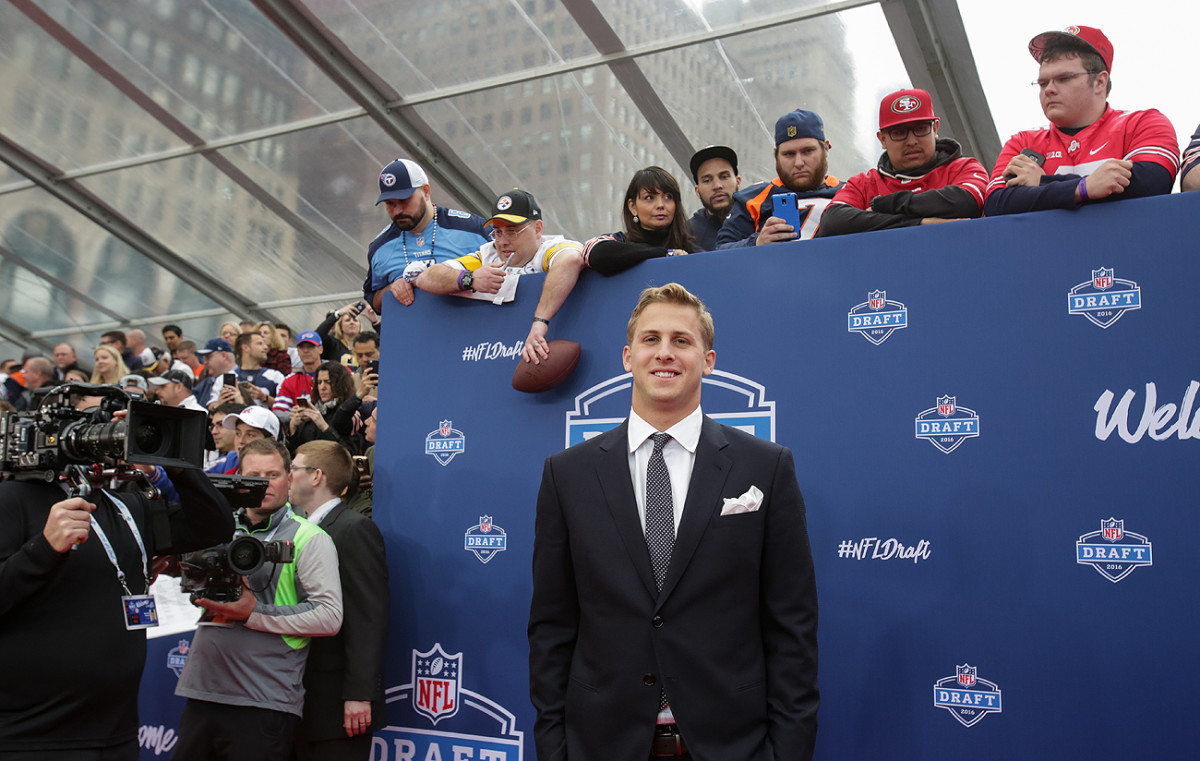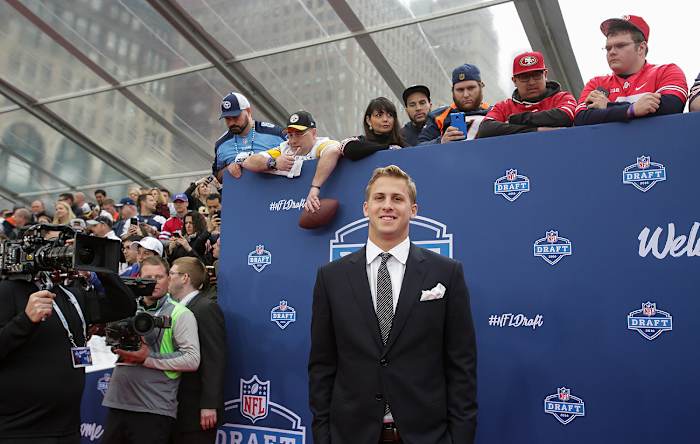 Factoid of the Week That May Interest Only Me
Time between end of 2016 sports seasons and the draft in major sports:
• National Football League: 81 days
• National Hockey League: 12 days
• National Basketball Association: 4 days
• Major League Baseball: 0 days*
* The baseball draft is held in June, in the middle of the baseball season.
If I'm ever commissioner of the NFL, one of the first things on my agenda would be moving the draft to the first week of March. I'd be giving NFL employees their lives back, and I'd be giving every team the chance to build the right way with plenty of time in the off-season to incorporate rookies and free agents into planning for the new season.
That's right: free agency would start a week or so after the draft and the signing of undrafted college free agents. Teams would fill holes after the draft, not before.
* * *
Mr. Starwood Preferred Member Travel Note of the Week
Not a travel note. More a life-in-New York note.
My wife and I went to the Gay Pride Parade in New York on Sunday afternoon. Thousands lined the streets and cheered floats, politicians, gay people and supporters as they passed.
We stood on 27th Street and Fifth Avenue watching the parade pass. There was an elderly woman, maybe 88, quite frail, alone, next to us, leaning on a walker. I had no idea how she'd gotten there but admired her pluck for making it. She was struggling to catch glimpses, but when small gay pride flags were passed out by bank representatives, she enthusiastically reached for one.
We made small talk, and you had to lean in close to hear her. We left this perch after about an hour and she reached up to stop us, to say something.
"Isn't New York the most wonderful place?"
* * *
Tweets of the Week
I
II
III
IV
* * *
Ten Things I Think I Think
1. I think the next date that matters in the NFL, as the league heads into the slumber period, is July 15. That's a Friday. That's the deadline for teams to sign their free agents to long-term contracts, and that's the day we'll find out how much the Denver Broncos truly love Von Miller. With the enmity between Miller and GM John Elway in recent weeks, it won't surprise me if Elway stands firm on a one-year tag, causing Miller to either play for the franchise number or not play anywhere. The guess here: Deal gets done with a couple hours to spare. 
2. I think it's dangerous to predict Elway's course of action, though. One year ago, he forced Peyton Manning, who'd thrown more touchdown passes than any quarterback in football over his three Denver seasons, to take a 20 percent pay cut. He will not pay Miller much more than the number he's convinced Miller's worth.
• STILL SQUEEZING THE JUICE: NFL Network's Rich Eisen had two recent guests on his show to talk about why O.J.'s story still resonates so strongly today
3. I think the more time passes without any games being played, the more I fall in like with the Oakland Raiders. Thinking very seriously about vastly overrating them this preseason.
4. I think it's good to see the NFL get down to the business of finding out the veracity of the Al Jazeera report about PED use among some NFL players. USA Todayreported last week the league would interview the players named in the report, including Clay Matthews and Julius Peppers of the Packers, free agent Mike Neal, and Steelers linebacker James Harrison. The league claims it has tried since January to interview the players involved, but has been stonewalled, in part because the players union has not cooperated. But now the league plans to interview Neal in the next month, and then the active players when they report to training camp. Good for them. As for Peyton Manning, since he's retired, the league doesn't plan to interview him—though for the sake of transparency and full disclosure, it would be a good idea if the league did.
5. I think, if anything, Ben Affleck deflected from the impact of his Deflategate rant by using 18 f-bombs in his answer to Bill Simmons on the debut of "Any Given Wednesday" the other night. First: I maybe get one or two curses from an intelligent person on something he's strongly opinionated about. But Affleck always struck me as an intelligent man. Does it help the cause of an intelligent man to use the most offensive curse word in our language 18 times in four minutes trying to make a point? Second: Think of all the media outlets that would have loved to use a soundbite from Affleck (I'm sure some did) but didn't because of the offensiveness of his diatribe. I don't get it.
6. I think the smartest thing I read from a player this week, as they scattered to the wind for their five-week break prior to training camp, came from Detroit quarterback Matthew Stafford, who said of the absence of Calvin Johnson in the Lions' offense: "It's tougher for defenses. They don't know who we go to now." Such a good point. Lost in the retirement of Johnson, and the worrisome take about it by so many Lions' fans, is that Johnson—while still very good, but starting to decline physically over his last two seasons—naturally took so much of Stafford's attention every time he dropped to pass. It's one thing if Johnson's consistently healthy and consistently open. But Stafford's job as quarterback is very simply to see the most open target and hit that target, not to enter a route with a preconceived notion or thought that he has to look hard for Calvin Johnson. It served him well, mostly, and I'm in no way trying to say the Lions won't miss the incredible production of Johnson. But I believe the loss will allow Stafford to play a different kind of football, a more egalitarian brand with defensive honesty. Detroit will survive as long as Golden Tate, the newly signed Marvin Jones and either Andre Caldwell or one of the newbies can get open, often.
7. I think my initial reaction was Wow, after hearing the Atlanta Journal-Constitutionreport that Falcons fans have purchased 29,835 personal-seat licenses (used by owners to raise money to fund stadium construction and costs) worth $172.3 million so far. That's a great contribution to the final product. But in the grand scheme of things, the PSL holders so far have paid for just 10.7 percent of the cost of the $1.5-billion stadium. And the cost could go higher.
• PUNTING ON POLITICS: Emily Kaplan on why you won't see many NFL players endorsing a presidential candidate this year
8. I think I am thrilled beyond words for Chris Mortensen, continuing to fight Stage 4 throat cancer at M.D. Anderson Cancer Center in Houston, for winning the Pro Football Writers' Dick McCann Award for long and meritorious service covering the NFL. He'll get his plaque in Canton in August.
9. I think June 26 is probably a tad too early for the Eagles to be thinking there's a good chance Carson Wentz won't be active on game days this fall, as Jimmy Kempski of PhillyVoice reported over the weekend. Think of that. You're going to redshirt the second pick in the draft all year behind the immortal Chase Daniel? I'll believe that when I see it, thanks.
10. I think these are my non-NFL thoughts of the week:
a. Lord, West Virginia … My heart's with your citizens as they struggle to overcome those horrific floods. Those pictures are just frightening, scary.
b. To help West Virginians, go to redcross.org, or to donate $10 immediately, text REDCROSS to 90999.
c. Proud of you, Tim Rohan (formerly of the New York Times, now of The MMQB), for this gripping story on Ohio State athlete Kosta Karageorge, who committed suicide. We at The MMQBare fortunate to have Tim on the team.
d. As a Red Sox partisan, I'd rather see the groundskeeper start in five days than hand the ball to Clay Buchholz again. It's over. Thanks for the no-hitter, no hard feelings, etc. Now, can we all move on?
e. Julio Teheran—somehow, some way 3-7 for Atlanta—had this two-game stretch versus the N.L. champion Mets last week: 17 innings pitched, six hits allowed, zero runs, zero walks, 14 strikeouts. Yowza.
f. I love the way Rougned Odor plays baseball. I know, I know about the punch. I don't support that. But baseball's just so important to the guy. Really like watching him.  
g. Also really enjoyed this piece by ESPN's Kevin Seifert on the playing careers of all 32 NFL coaches, especially the photo of John Fox at San Diego State. He looks either very sleepy or very hung over.
h. Coffeenerdness: It sounds overly sweet for a coffee drink, but the vanilla sweet cream cold brew thing from Starbucks is a gem. I'll be back, early and often, in this heat for it.
i. Beernerdness: Top two June beers—Pastime Summer Ale (Flagship Brewing, Staten Island, N.Y.) is number one by far, with a terrific and unique taste; and Beehave Summer Ale (Greenport Harbor Brewing, Greenport, N.Y.), a blonde ale with a speck of honey, and delicious.
j. Vaca: A little Seattle, a little Whistler, this week and next. Two of the nicest places in the world. Anytime I can spend a few days in Seattle is gold, Jerry. Gold!
k. I'll be away for the next three Monday columns. (Not off entirely, but not writing.) On the schedule for the next two weeks: Jake Plummer on July 4, and Detroit guard Geoff Schwartz on July 11. Working on the July 18 columnist, and will Tweet you when I know for sure.
l. In my bag for vaca: "Before the Fall," by Noah Hawley; and "Players: The story of sports and money, and the visionaries who fought to create a revolution," by Matthew Futterman. 
m. In my next column, July 25, I'll be fired up to write on the eve of training camps. Thanks for all your support—I mean that heartily—and I'm going to ask for some help in my next column. Going to do a little construction on the Monday Morning Quarterback column in this, my 20th NFL season writing it. Looking for new ideas. Think of some, and I'll give you an outlet to throw them my way when I return.
* * *
The Adieu Haiku
It's Dr. Z Week.
Read, learn, laugh. Appreciate.
Damn good run he had.
• Question or comment? Email us at talkback@themmqb.com.