Roy Hodgson defies England critics in vital Euro 2016 qualifying win
One of Aesop's Fables features a man and his son going with their donkey to the market. As they walk along, a passerby mocks them, asking what a donkey is for but riding, so the man lifts his son onto the animal's back. A little further on, another passerby jeers at the boy and curses the young generation that would let their fathers walk while they ride. So the boy gets down and the man starts to ride. But another passerby condemns the laziness of the father, forcing his boy to trudge in the dust.
So the father pulls his boy up and they both ride, until they meet another passerby who accuses them of mistreating the donkey, forcing it to carry such a heavy load. So they get down, cut a pole from a nearby tree, bind the donkey's legs together, sling it over the pole and carry it. A little further on, they come to a bridge. The father slips and the donkey is cast into the river. Unable to free its legs, it drowns.
Fast forward to the opening round of Euro 2016 qualifying matches, and the tale acts as a parable of sorts for England. You can't run a football team by committee: at some point in the evolution of all successful sides, a manager has to ignore his critics and just do what he thinks is right. For Three Lions boss Roy Hodgson, that moment may have come in Basel on Monday.
Sport has a way of punishing hubris, but given it was hard to conceive of a way England could fail to qualify for Euro 2016 even if it had lost Monday – after a comprehensive 2-0 road victory over Switzerland, the highest-ranked team in the group, and with the top two plus five of nine third-placed teams qualifying – it would take something truly extraordinary for England not to be in France the summer after next.
MORE: Welbeck double leads England over Switzerland
There were two particularly bright aspects about the performance in Basel. Firstly, this was the second-youngest side England had ever fielded in a competitive game, with an average age of a touch over 24. Youth can be a mirage, a footballing promise of jam tomorrow, but at least some of this side, surely, will develop further before the finals, while they should generate a greater understanding as a team.
The second factor, which is not unrelated to the youth of the side, is the pace it has in forward areas and the way the diamond formation unleashed it. Both goals in Basel were the result of rapid breakaways involving Raheem Sterling and Danny Welbeck, each of whom had also created an opportunity with his speed only to waste it with a poor final pass in the first half.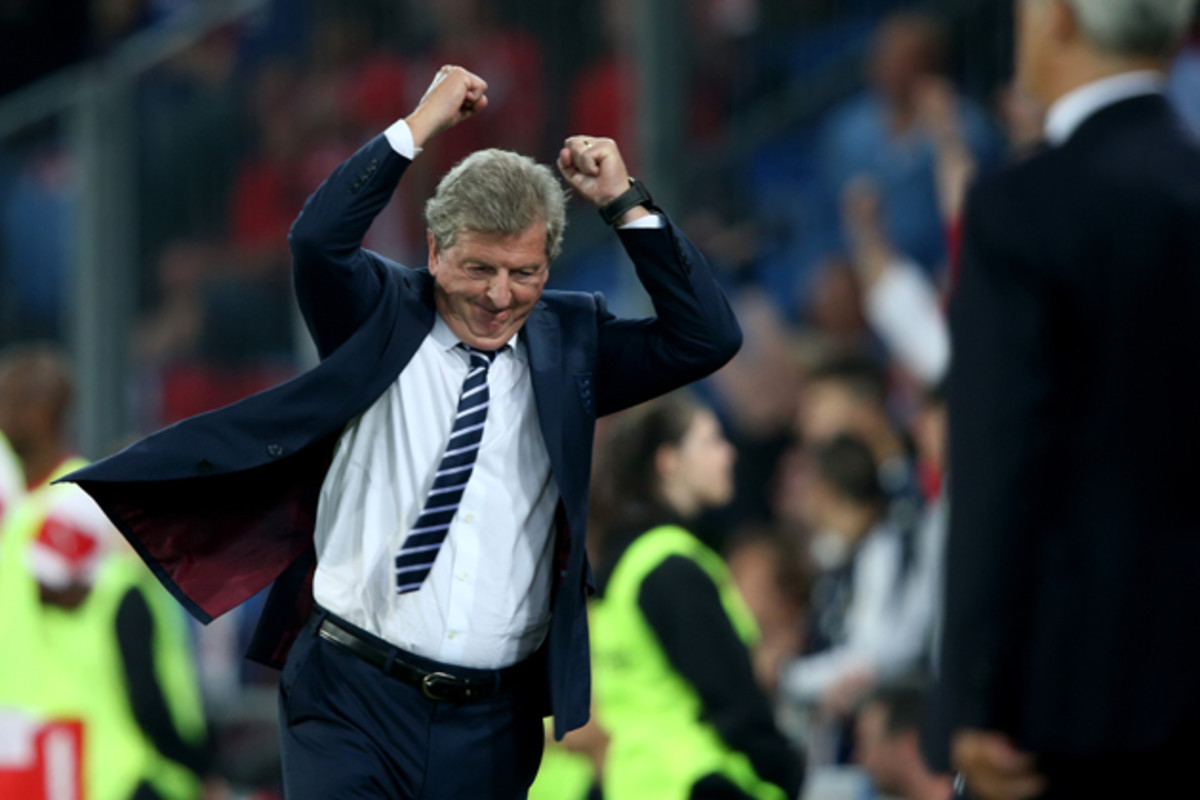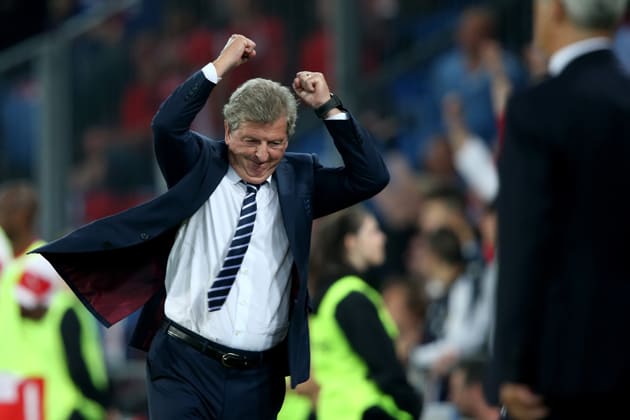 Playing on the counterattack always looked like the most effective way for England to play, which was why Hodgson's decision to go into the World Cup in a 4-2-3-1 seemed so baffling, particularly given the dearth of defensive cover at the back of midfield. Only he will know his reasoning, but the suspicion is that, troubled by his reputation as an overly cautious coach and Wayne Rooney's reluctance to play wide, he allowed himself to be enticed by the possibilities of a front four of Rooney, Sterling, Welbeck and Daniel Sturridge (and then confused the thinking even further by playing Rooney on the left in the opening game against Italy, having seen how devastating Sterling could be through the middle in the final month of the domestic season).
The start of this season seems to have seen a new Hodgson. There was the return to 4-4-2 last week against Norway, then the tetchiness and bad language when it was pointed out that England had had only two shots on target in that game. There were suggestions in some quarters that Hodgson might be cracking under the strain; actually it seemed rather that he was taking control and asserting himself.
MORE: Rooney says criticism motivates England
It would not be a surprise to see the 4-4-2 return at times, against teams with rather more pace at the back of midfield or whose fullbacks get forward more (the reluctance of Switzerland's Stephan Lichtsteiner and Ricardo Rodriguez to get forward was baffling). One of the problems an international manager has is that his team plays so few games, and most of those they do play are against weak opposition against whom a win means little.
Results are dwelt on far more than club games, and there is little continuity from one match to another. England breezed to World Cup qualification in 2010, scoring 34 goals in 10 games, and still there was a sense of discontent over a perceived lack of stylishness. Hodgson's job in the short term is to ensure England does qualify for Euro 2016, and that he is on course to do after a win over the Three Lions' top group foe away from home.
The next task is to establish a style and a way of playing that can be successful in France, and that is where he meets the paradox all counterattacking sides face: they need the opponent to attack them. England was comfortable in Basel from the opening kick, but only went ahead when Switzerland, for the first time, began to mount some concerted pressure and left space behind its back four for Sterling and Welbeck to exploit.
There's no reason to think the likes of Group E foes Slovenia, Lithuania, Estonia and San Marino will do anything against England other than pack men behind the ball, which makes it difficult for that counterattacking threat to be effective. What may work against good sides may not necessarily produce thrilling victories over lesser teams. That means the rest of qualifying is likely to be a turgid slog, and that means England will have to be patient.
Everything now should be about preparation for Euro 2016 and to do that, Hodgson needs to ride his donkey the way he wants.