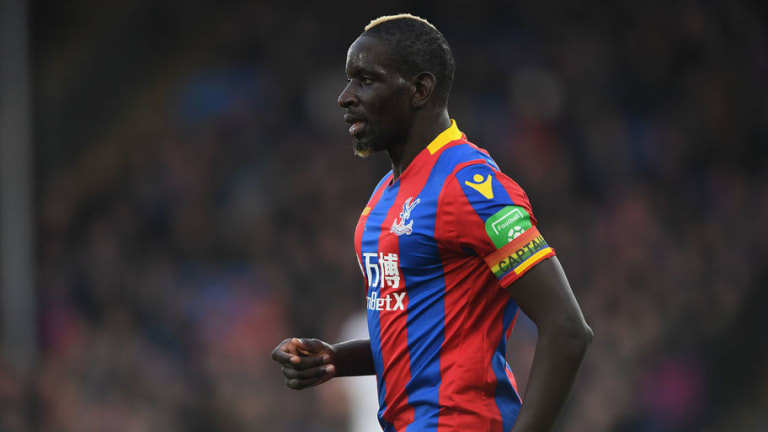 Mamadou Sakho Too 'Scared' to Face Tottenham as Crystal Palace's Injury Worries Grow
Mamadou Sakho was apparently too "scared" to play against Tottenham Hotspur on Sunday due to continued concerns over his calf injury, according to his manager Roy Hodgson.
Despite putting out a good performance against Newcastle the previous week, and with Crystal Palace's medical staff clearing him before the game, Sakho still felt unable to play against Spurs.  
"He [Sakho] feels, in his own words, scared that something's going to happen if he plays and he's unwilling to take the risk,'' the Palace manager said, as quoted by ESPN.
"We thought he was going to be back, but he is still feeling his calf injury. At the moment he is making it clear he doesn't feel confident enough to play.
"I'm disappointed in that as I thought we would have got him back after the Newcastle second half when he played so well, but it hasn't turned out that way. We will just have to wait and see but it's really when he lets us know he's ready. We'll have to wait and see, and we are waiting for him to let us know when he's ready."
This is not the first time the Frenchman has avoided playing for fear of injury and was reportedly cleared by Palace's medical team before their clash with Everton two weeks ago, but pulled himself out of contention.
Palace can ill afford more injury problems, especially after fellow centre-back James Tomkins suffered a knock during Sunday's game. 
With the injuries to key men like Wilfried Zaha, Ruben Loftus-Cheek and Scott Dann, it is imperative that Sakho get over his injury fears sooner rather than later.
The Eagles sit 17th in the Premier League table, with only their goal difference separating them and 18th placed Swansea.
They also have tough games coming up, with a game against giants Manchester United looming over them on Monday. After that, they face London rivals Chelsea on March 10, so they could easily see themselves drop into the relegation zone in the coming weeks.