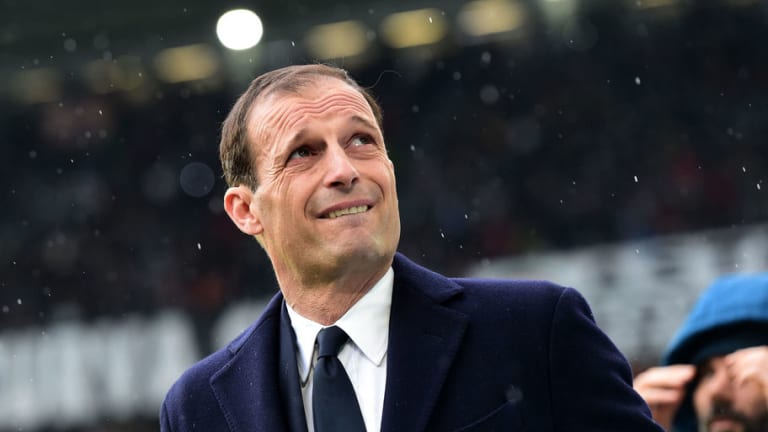 Juventus Coach Max Allegri Tops Paris Saint-Germain's List of Potential Replacements for Unai Emery
Paris Saint-Germain manager Unai Emery looks set to be replaced at the end of the season, with reports suggesting that the Parisians have made Juventus boss Massimiliano Allegri their number one target. 
Turin based newspaper La Stampa have reportedly had it confirmed by an internal source at PSG that Allegri indeed tops the lists of managers who the club wants to succeed Emery in the summer. 
However, PSG face a number of stumbling blocks in their pursuit of the Italian coach. Not only are they facing resistance from Juventus, but they also face competition from other clubs all vying to make Allegri their next head coach.
A number of big European clubs are reportedly in the market for new managers at the end of the season, and the three-time Serie A champion seems to be at the top of everyone's lists.
Real Madrid are said to be interested in the Italian in the scenario that Zinedine Zidane leaves the club. Chelsea are also said to be weighing up their options as the Blues consider a replacement for Antonio Conte.
The Blues boss himself has also reportedly been shortlisted to replace Emery at PSG, with the club said to have opened talks with Conte's representatives. The Parisians appear to understand that it may be difficult to tempt Allegri away from Juventus and consider Conte a more acquirable target, given his strained relationship with the Chelsea board.
PSG could be right to have a contingency plan in place if their pursuit of Allegri falls through, as they are already facing resistance from the Old Lady.  Allegri is under contract at Juventus until June 2020, and club general manager Beppe Marotta has recently stated that Allegri's immediate future remains in Turin: 
"He has a two-year contract with us and will stay with us for a long time," said Marotta (via Culture PSG)