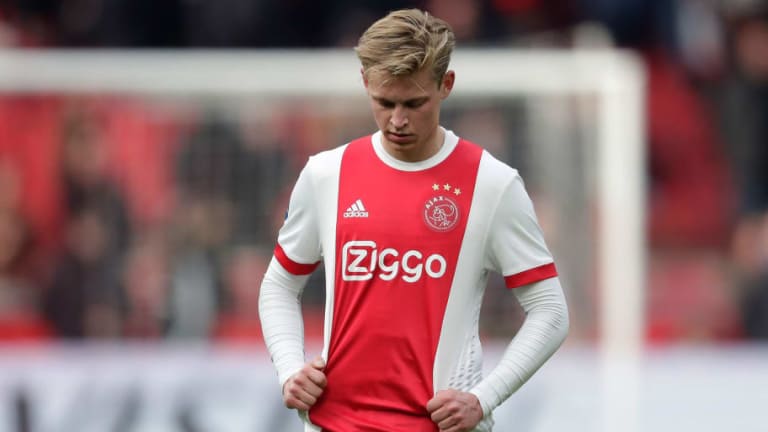 Barcelona Tipped to Move for Ajax Talent Frenkie de Jong 12 Months Earlier Than Expected
Barcelona have been tipped to make a move for emerging Ajax midfielder Frenkie de Jong this summer, instead of waiting a year until 2019 to sing the player as had initially been expected.
Barça may already have lost one rumoured target at Ajax as teenage defender Matthijs de Ligt looks increasingly likely to join Juventus instead, but they hope they will be able to land De Jong if they move quickly.
According to Mundo Deportivo (MD), the Catalan giants established contact with De Jong several months ago with a view to making him a Barça player next year. But to ensure they will not miss out, the club is apparently set to make an earlier approach to do the deal now.
It is said that pressure from the player, who seemingly does not wish to wait any longer for his big move, and from the competitive transfer market in general could force Barça into action.
One thing to be aware of is that Ajax may not play ball. MD notes that the Dutch giants are not keen to lose any more key talents after recently selling Justin Kluivert to Ajax, not least because the Eredivisie title hasn't made its way to the Amsterdam ArenA since 2014.
The only thing that may suit both Barça and Ajax, who share nine European Cup successes between them, is agreeing some kind of advance purchase option.
Barça used a similar arrangement to secure the signature of Yerry Mina long before he actually arrived from Palmeiras in January. Another purchase option was then subsequently used to secure a deal for Gremio midfielder Arthur and has become a regular Camp Nou tactic.