U.S. Open schedule likely to change again upon new TV deal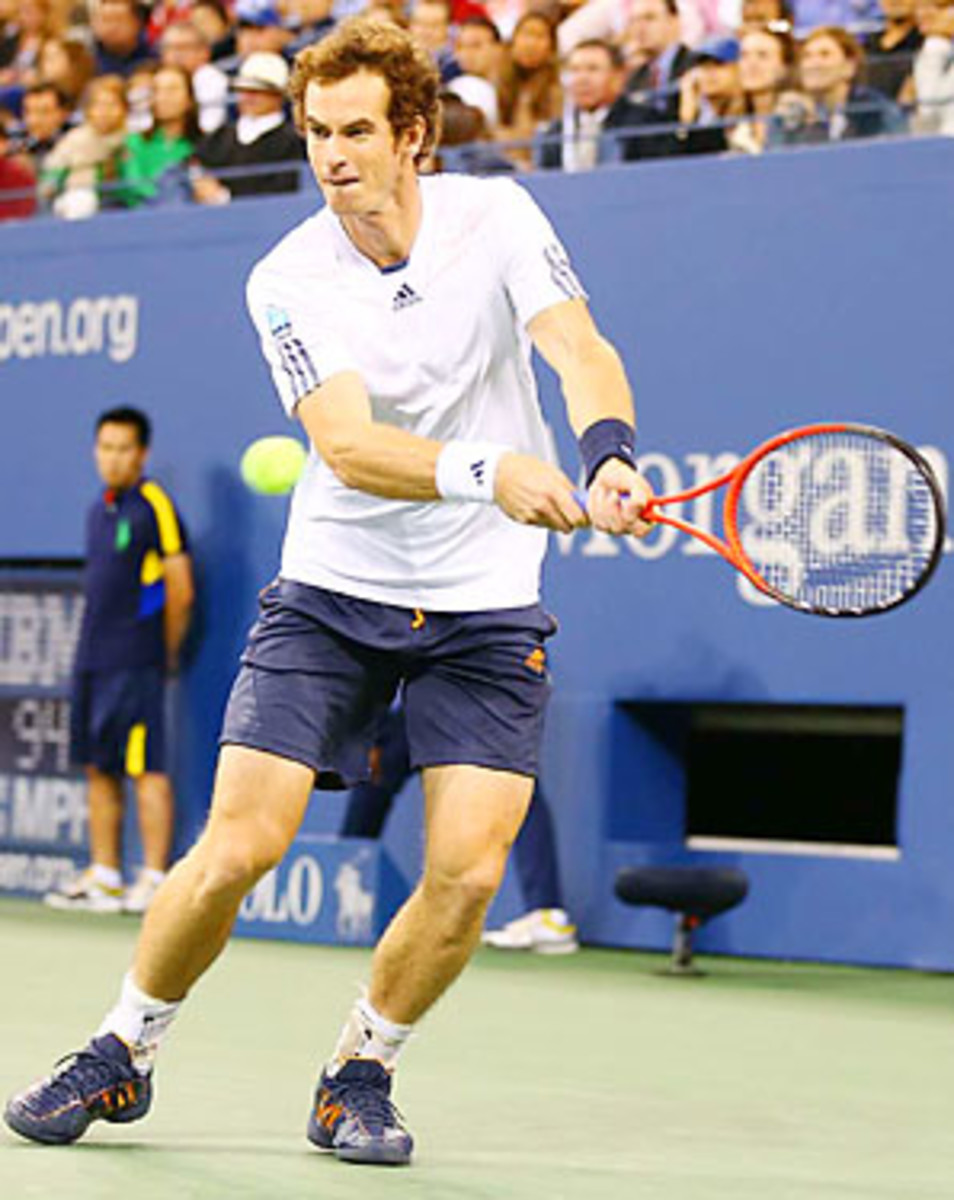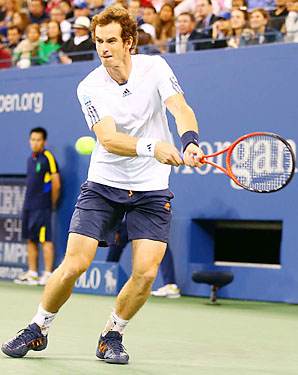 Roger Federer and Stan Wawrinka engaged in what one account called a "Swiss Battle" last week.
Before that, "tennis offseason" was our favorite oxymoron. (It falls on Wednesday this year.) So, before 2013 starts up, we'll be brief. In fact, we'll cut and paste from previous years: thanks, everyone. If you get half as much pleasure (guilty, to be sure) from reading this column as I get from writing it, we're all doing pretty well. Your questions and observations are, reliably, thoughtful and informed and passionate. Think of this as a sincere invitation to belly up to the bar in 2013, and we'll do it again. And we have vowed to do more podcasts. Happy holidays and see you in January.
My heart sank when I saw the USTA give the men a day off between the semifinals and finals at the U.S. Open. Why not start on Sunday like Roland Garros and finish the first round in two days? -- Margaret Poser, New York
? Lots of questions about the U.S. Open scheduling. Sadly, this is a crystallization of tennis chaos, players testing their leverage, deals with the TV devil, the USTA's -- how to put this -- compromised position in the marketplace, and the consequences of lacking a roof.
Long story short:
1) Players complain about the absence of the day of rest between the finals and semifinals.
2) Coupled with their demands for more prize money and the rain debacle of past years, the USTA has little choice but to listen.
3) One problem: CBS, already something less than thrilled about the ratings (see: absence of American stars), likes the Super Saturday format.
4) The compromise: For one year -- and this is relevant; it's only for 2013 -- the women play the semis on Friday, as usual. Their final is late in the day on Sunday. The men will play their semis on Saturday, so CBS and the tournament keep a boffo Saturday session.
5) The men get their day off. But the ATP players -- starting with Roger Federer -- are furious about the Monday final. (The great mystery: Did Andy Murray really sign off on his quote? Lots of folks are curious.)
6) And the men's final starts before dinner time Monday. CBS, however, doesn't want its prime time interrupted, so if the men's event bleeds past 8, the coverage will switch networks.
Some consequences:
a) The women's final will likely outdraw the men's.
b) CBS will get a seven-figure fee reduction, I'm told, because of the switched slots and lower ratings.
c) The men's final is now being held at a time when half of America is still at work. And most of Europe is asleep. (I would argue there is something inherently demeaning about holding a major final opposite Judge Judy.)
d) The tournament now bleeds into a third week. And if Monday rains out and the men's final is Tuesday, it affects Davis Cup.
e) All this goes to Hades when the TV contract comes due -- which is 2014, but we know these contracts can be broken early. I'm told ESPN may take over under a "first ball to last ball" marketing plan. In that case, the men's final won't be Monday, as ESPN, of course, has rights to Monday Night Football and won't cannibalize prime programming. It might move to a Wimbledon-style format whereby Super Saturday dies and it simply becomes the day of the women's final. The other possibility I hear: Fox takes over the network contract and is more amenable to a men's final in Monday prime time.
Did you ever lose in the semis and then have to play a match for third place? It's not fun. Just give both Olympic semifinal losers a bronze medal.-- Jerry White, The Villages, Fla.
? Jerry is our resident contrarian. I often agree with him. But not here. It stinks to lose in a final, too. Deal with it. There are three Olympic medals. Them's the rules. We want as many meaningful matches as possible. A co-bronze feels hollow.
On Caroline Wozniacki's impression of Serena Williams, where was everyone, more than four years ago, when Andy Roddick did the exact same thing. It was done in fun then by Roddick. it was done in fun this time by Wozniacki. I did not see anything in either clip that even hints at malice or denigration.-- Troy, Fort Wayne, Ind.
? Tons of mail on this, and the double-standard police were out in full force. I was going to go long on this, but let's douse this fire rather than add accelerant. To repeat: Wozniacki wasn't intending to be malicious, much less racist. But a lot of people -- mostly, but not exclusively, African-American women -- took exception here. And I don't think the appropriate response is: Get over it/don't be so thin-skinned/get a life. We should cut Wozniacki some slack. She should probably retire the act. We should all move on.
Venus Williams deserves lots of credit for graciously playing at Kim Clijsters' farewell match.-- Eric Yeung, Hong Kong
? I will play the role of scrooge -- there's an insert in your playbill if you look closely -- and point out that Venus was not a pro-bono opponent. But, yes, there was something both revealing and fitting about her appearing as Clijsters' final opponent.
And as long as we're here, one facet of this retirement that hasn't been discussed much: How will Djokovic deal with the pressure of single-handedly shouldering the "Awkwardly Placed 'J'" contingent?
This new TV network "TBA" sure is showing a lot of tennis next season. That'll teach those naysayers who said WTA CEO Stacey Allaster has no idea what she is doing.-- Bertrand Glickbauer, Luxembourg
? We can go extreme western grip here and try to spin this -- online streaming! Tennis TV! Global brand! -- but the WTA TV in Europe is awfully grim. You could make the case that, along with finding a sponsor, it is THE most crucial issue for the tour in 2013. As reality registers, I'm getting steady mail on this.
Jeremy of London just wrote: "Now with all the TV schedules out for the next few weeks, it is indeed confirmed that there will be no WTA coverage on TV in the United Kingdom next year. Andy winning a slam? Laura Robson and Heather Watson finally having their breakthrough year? Better take ourselves off the telly."
One day, there will be a digital alternative. But in 2013, TV is the life blood for sports properties. While we're here, multiple sources say that Singapore is the likely new home of the year-end championships.
When he was cleaning out our garage, my dad found a LIFE Magazine from September 1968 with Arthur Ashe on the cover after he won the U.S. Open.-- Tripp Andre, St. Augustine, Fla.
? Thanks. Here's my contribution to the lost photo category.
Shots, Miscellany
? A few of you asked me to link this again, so here goes. (Disclaimer: non-tennis, but perhaps the story I most enjoyed writing in 2012.)
? Paul of Bacup, United Kingdom: "Jo-Wilfried Tsonga's cousin is a Premier League football player (Charles N'Zogbia), and of course there are soccer genes in the Rafael Nadal clan, too. Juan Martin del Potro perhaps has the best quarterback physique. I was going to mention John Isner, too, but then he reminded me of Dan McGwire!" [Dan McGwire, is of course, Mark's brother.]
? Nick W. of Lexington, Ky.: "My wife is an opera singer, and Elina Garanca is one of her favorite singers. However, Garanca is a Mezzo-Soprano, not a Soprano as you and Clint Swett mentioned."
? Madison Keys and Rhyne Williams won the Australian Open wild-card playoffs to earn entries into the major's main draw.
? Hands down, the winner for rant of the year goes to Mary Carillo's attack of the WTA during the Maria Sharapova-Victoria Azarenka U.S. Open semifinals. She scolded the WTA for not addressing the current issue. She referred to the officials studying the issue as "gruntologists and grunticians." My favorite quote, "Don't do what these two do. They are ranked Nos. 1 and 2 in the world, but don't try to be like them." Would any other commentator on any other network have been so bold?
? Brandon of Chicago: "Somewhere there is a great photo of the boys 12 division in Austin, Texas, circa 1992. Andy Roddick, Drew Brees and former serviceable NBA player Chris Mihm. (Editor's note: a search through SI's database for this hidden gem proved unsuccessful.)
? Jared of Natchitoches, La.: "Tennis quarterbacks? They say Drew Brees used to give Andy Roddick fits."
? Bob and Mike Bryan committed to the Atlanta Open.
? Julie Bliss received the ITA Collegiate Varsity Performer of the Year Award and Jennifer Reinbold was named ITA Collegiate Varsity Volunteer of the Year.
? Ujio of Irvine, Calif., has our final long-lost siblings of 2012: Andrea Petkovic and Colbie Smulders of The Avengers.
? Nitin of Hyderabad, India: "Not tennis-related, but after years of the long-lost sibling piece in the 'bag, couldn't resist sending you this -- spooky."
Have a happy holiday, everyone, and best wishes for 2013!