Nishikori reaches U.S. Open final, beats No. 1 seed Djokovic
NEW YORK -- Kei Nishikori upset top-ranked Novak Djokovic6-4, 1-6, 7-6 (4), 6-3​ in the semifinals of the U.S. Open on Saturday.
This is one of those matches where observers will be split on assigning blame and credit. ​The No. 1 seed looked like the player who lost twice on hard courts this summer -- not the Wimbledon champ from July, or the player who beat Andy Murray on Wednesday night. And on the other hand, Nishikori's performance was sensational and poised. He basically out Djokovic-edDjokovic, playing with more energy and dictating steady, effective play to reach his first Grand Slam final. 
The No. 10 seed Nishikori had played 10 sets in his previous two matches, against Milos Raonic and Stan Wawrinka, but he had firm belief in his fitness and looked like the more rested player on the court compared to Djokovic. 
Offbeat photos from the 2014 U.S. Open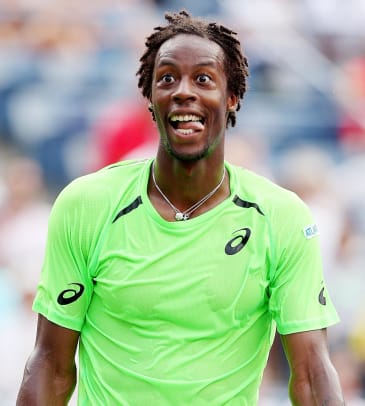 So often in the last 10 years during key matches against the Big Four, opponents have played well in patches, but wilted at the crucial moments on the big stage. In this case, Nishikori struck first, winning the first set. He played much better in the critical third-set tiebreaker and was unflustered when he got near the finish line.
Along with Raonic and others, Nishikori is clearly the ATP's generation next. While the other two reached the Wimbledon semifinals but fell short, Nishikori met the moment at the U.S. Open on Saturday, earning himself a victory that made him the first man from Asia to reach a Grand Slam singles final.
As I write this, the Marin Cilic-Roger Federer match has yet to begin. We don't know Nishikori's opponent yet, but he is ranked higher than Cilic and he has already beaten Federer twice, including once on U.S. hard courts. He'll have 48 hours to recover. Fans will love the underdog in the final match, and if his opponent is Federer, you have to think based on his play that he will have a good chance.
Update: Cilic beat Federer in straight sets.