Report: Floyd Mayweather will give Manny Pacquiao another shot
Floyd Mayweather may give Manny Pacquiao a shot at a rematch next year.
Floyd Mayweather is willing to give Manny Pacquiao a shot at a rematch next year, reports ESPN's Stephen A. Smith.
Mayweather defeated Pacquiao in a unanimous decision Saturday night in Las Vegas for the unified world welterweight championship.
Smith said on First Takeon Tuesday that Mayweather sent him a text message saying he would give Pacquiao another shot in a year. 
Immediately after the bout, discussion turned toward each boxer's respective future. Mayweather said he would fight once more in September before retiring. At 38, he has not lost a fight in 48 professional bouts.
Pacquiao faces a much different route forward, as reports Monday revealed the 36-year-old boxer was headed for surgery to repair the torn rotator cuff in his right shoulder. Pacquiao acknowledged the injury after Saturday's fight, saying it cost him two weeks of adequate training and that a request for an anti-inflammatory shot hours before the fight was denied by the Nevada Athletic Commission. After the surgery, Pacquiao is expected to require three to eight months of recovery.
• BISHOP: No more challenges for Floyd Jr.
Celebrity Sightings at the Mayweather vs Pacquiao fight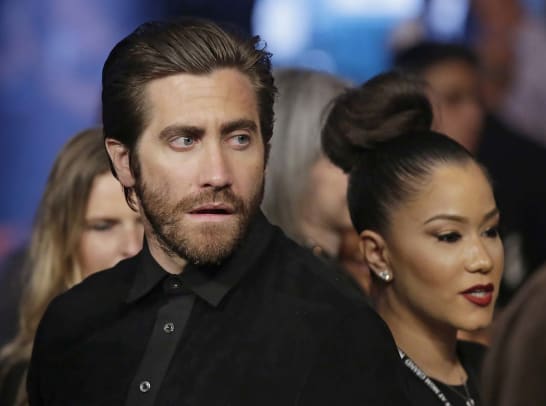 Even before Saturday's fight, the notion of a rematch was a popular one. But the prospects of scheduling a second bout still seem daunting considering Mayweather's camp insisted there would be no rematch clause in the contract for Saturday's fight, which took six years to set up.
"A rematch is so down the road," Pacquiao promoter Bob Arum said prior to Saturday's fight, according to the Associated Press. "And the idea I'd have to deal with these people again is one I don't want to think about."
• BISHOP: Mayweather will never have victory he wants the most
Mayweather's total payout from the fight is not yet known, but he already received a $100 million check for the fight. He will receive 60% of the purse, while Pacquiao will receive 40%.
- This post was updated to clarify that Mayweather's total payout is not yet know.