Designer Reimagines Nike Air Shoes as Sneakers for Airlines
Designer Reimagines Nike Air Shoes as Sneakers for Airlines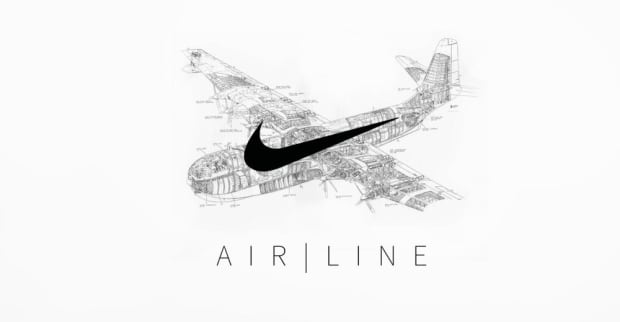 In a project very similar to Dead Dilly's Jordan High Fashion -- which imagined what Air Jordans would look like if Nike teamed up with high end fashion brands -- London artist Marco Lemcke wonders what a collaboration between Nike and some of world's airlines would look like.
Lemcke told design website PSFK that the idea came from the Nike Air name, obviously.
Though Michael Jordan was at the forefront of Nike's jump to the top of the market in the 80s, the "Air" name in the Nike Airs were not actually named after the superstar guard, but the air cushion technology Nike used in its shoes in 1987. The word has stuck since.
[