Thursday's P.M. Hot Clicks: Kelly Rohrbach; Trade Deadline Moves
Thursday's P.M. Hot Clicks feature the lovely Kelly Rohrbach, NBA trade deadline moves and offbeat swimsuit photos
Offbeat Swimsuit Photos
Offbeat SI Swimsuit Photos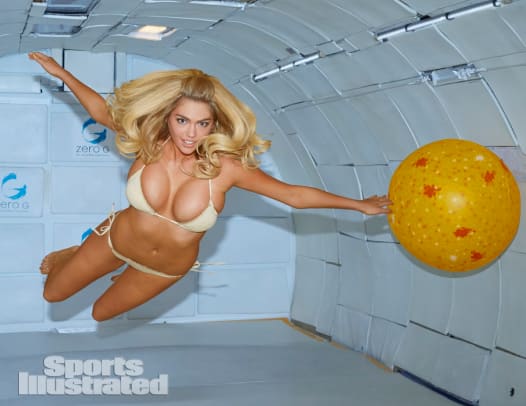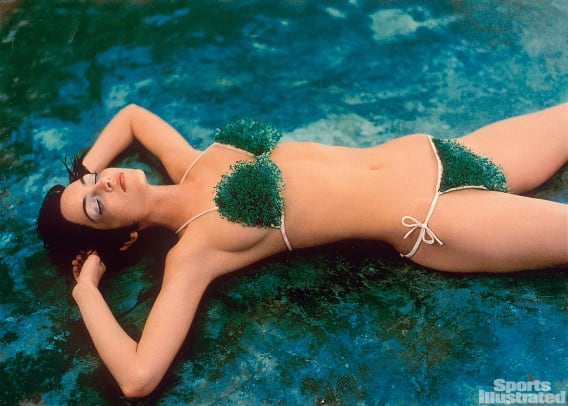 As you continue to peruse the galleries and videos from the 2016 Swimsuit ladies and follow the latest Swimsuit happenings on Instagram, take a breather with this gallery of offbeat swimsuit photo from over the years. (Click here for full-size version.)
NBA Trade Deadline
Follow all the latest news, buzz and rumors from Thursday afternoon's NBA Trade Deadline here. As of mid-afternoon, completed deals included Markieff Morris leaving Phoenix for Washington, the Thunder acquiring Randy Foye from the Nuggets, the Jazz sending a second-round pick to Atlanta for Shelvin Mack, Channing Frye leaving Orlando for Cleveland and the Rockets dealing Marcus Thornton and Donatas Motiejunas to Detroit.
New TV
Here is a reminder of the dozens of shows that are slated to return during the winter and early spring. Check out these cool details you might have missed from the first episode of Better Call Sauland The Walking Dead cast reflected on working with Frank Darabont. Also, Nicole Brown's sister has criticized The People v. O.J. Simpson and House of Cards' Frank Underwood has opened campaign headquarters in South Carolina.
Great News!
Tigers' utility man Mike Aviles says that his adorable daughter Adriana is now cancer-free.
P.M. Lovely Lady of the Day
Our wiggle through the 2016 Swimsuit ladies leads us to Kelly Rohrbach, the 2015 Rookie of the Year. You can see the Georgetown alum's 2016 Swimsuit photos and gallery here. (Click here for full-sized gallery.)
They Be Trollin'
Despite his 29-point, 19-rebound performance, Brice Johnson and North Carolina fell to Duke Wednesday night. And the senior forward had no interest in this guy's trolling.
Kangaroos Rule
Take a breather from the Thursday afternoon grind and watch this video of a baby kangaroo jumping for his cup of milk. Kangaroo song! Kangaroo song! Kangaroo song! KAN-GA-ROO SONG! ... ALRIGHT!!! (Really hope some of you Hot Clickers got that reference.)
Layup
Erin Heatherton Yoga
OH WOW
Why?
Are the Diamondbacks honoring Curt Schilling with these pants? And how long before hitters complain about the color being a distraction?
Odds & Ends
Watch Adele's Jamba Juice hidden camera prank from the Ellen Show ... D3 team ties game in miraculous fashion after intentionally missing free throw ... What teams had the 10 greatest defenses in NFL history? ... Manny Pacquiao says he told "truth" when discussing gay relationships ... Bartolo Colon and other MLB players that always lose their helmet ... Calgary scored after shooting it off the face of Wild defenseman Matt Dumba ... Watch highlights from a D3 game that featured 316 combined points ... Russian anti-smoking ad bears the face of President Obama ... This video of a T-Rex riding on a soccer-playing horse is too much to handle. ... Gallery: The Night in Sports (Feb. 18), with Daytona 500 qualifying in the middle and much more at the end of the gallery.
Dre's 51st
Andre Young, aka Dr. Dre, turned the big 5-1 on Thursday.
Harry Caray
Legendary Cubs' broadcaster Harry Caray passed away on this day in 1998 at the age of 83.
Why is This Happening?
Click here for previous versions of Hot Clicks, visit our Extra Mustard Page throughout each day for more offbeat sports stories. Also check out the SwimDaily Page for the latest updates and Instagram pictures of models who have appeared in our issues.