Thurs. A.M. Hot Clicks: Ebonee Davis; UFC Fighters Put on Trash Talk Clinic
Thursday A.M. Hot Clicks feature the lovely Ebonee Davis and a pair UFC Fighters putting on a trash-talking clinic
Follow Andy Gray on Twitter | Email Andy | Extra Mustard on Facebook
Mustard Minute: Conor McGregor and the Fine Art of Trash Talk
​Conor McGregor and Nate Diaz are facing off at UFC 196, and if their press conference was any indication, it's going to be a hell of a fight. Tiff has the wrap-up in today's Mustard Minute.
Excellent Adventure for DeMarcus and Demaryius
Broncos teammates DeMarcus Ware and Demaryius Thomas celebrated their Super Bowl victory with a South African safari. Why this wasn't recorded for some type of reality show is beyond me because it looks like the best trip ever.
Cole Hamels Denied Entry to Victoria's Secret Fashion Show. Files Lawsuit.
Poor Cole Hamels.The dude paid nearly $70,000 for three tickets to attend November's Victoria's Secret Fashion Show, only to be denied entry at the door. He has filed a lawsuit to recover his lost dough. In a related story, Cole's wife, Heidi, was on Survivor.
Lovely Lady of the Day
Ebonee Davis: 2016 SI Swimsuit Casting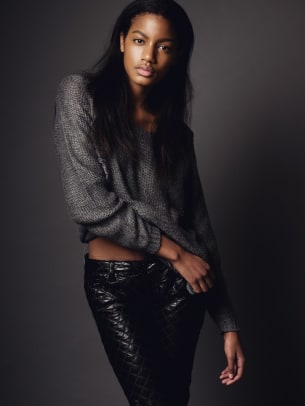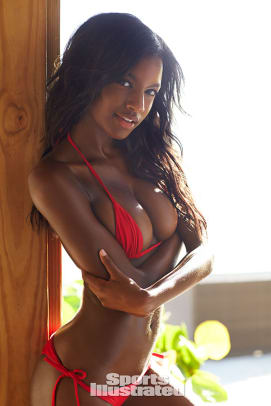 . I haven't checked the results yet but don't forget to cast your vote.
Jason Pierre-Paul Sues ESPN, Adam Schefter
Sources at ESPN confirm they are getting sued.
Who Wants a Heart Attack?
The West Michigan Whitecap are holding a Fan Food Vote to decide what the team should serve at the ballpark this year. I'll pass on the Alaskan Chili (frozen Klondike Bar with hot chili and melted cheese) and vote for the High Five Burger (1/3-pound burger topped with onion rings, mozzarella sticks and fries).
Which Ride is Better?
Safety First
Looking Good, Felix
Odds & Ends
Check out SI's weekly pro wrestling news and notes column ... A Twitter fight has broken out between Sarah Spain and Julie Stewart-Brinks over the Gronk cruise ... I'm guessing some people will take issue with David Ortiz's comments on domestic abusers in baseball ... Even the British parliament wants the Redskins to change their team name ... This woman is crediting a Stanley Cup kiss for her pregnancy ... Dusty Baker keeps calling Bryce Harper by the name "Royce" ... Stephen Curry is a good guy, Example 456 ... Kobe Bryant does not want to hug this woman ... Here's what it'd cost to buy one of everything on Amazon ... The world's best bathroom views. ... Gallery: The Night in Sports (Feb. 24), featuring Steph raining threes and Bill Murray watching No. 1 Villanova go down.
Ben Hutton Living in Barbie World
Jets Draft Blunders Compilation
Speaking of Blunders
Weirdest Knockouts in MMA History
Click here for previous versions of Hot Clicks, and visit our Extra Mustard Page throughout each day for more offbeat sports stories and videos and the latest Cheerleader of the Week gallery. Also check out the SwimDaily Page for the latest updates and Instagram pictures of models who have appeared in our issues.