Monday's P.M. Hot Clicks: Courtney Riggs; Classic Photos of Kevin Garnett
Monday's P.M. Hot Clicks feature the lovely Courtney Riggs and classic photos of Kevin Garnett
Happy Retirement, KG
Rare Photos of Kevin Garnett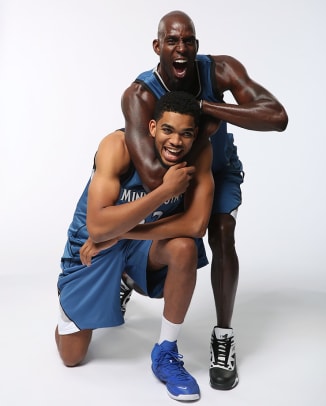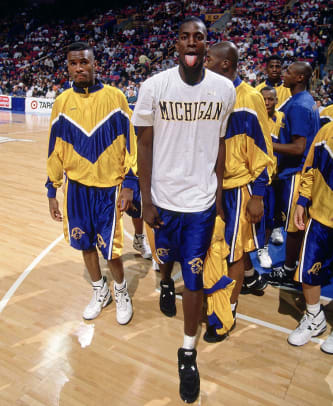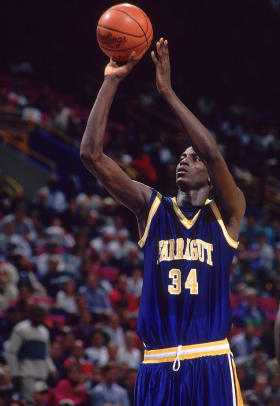 NHL's Least Huggable Mascot
The Oilers presented their new mascot, Hunter, who, despite what the team says, is not huggable.
Two Dachshunds Play Golf
Courtney Riggs: P.M. Lovely Lady of the Day
It's nearly October and I have yet to feature Courtney Riggs this year. That's not acceptable. She is this afternoon's LLOD (click for full-size gallery).
Hot Clicks Giveaway
Big news. Levi's now has NFL fan apparel available for all 32 NFL teams! The Levi's NFL Collection will offer men's and women's apparel, incorporating four new pieces in classic Levi's silhouettes (the NFL Denim Trucker jacket, Western Shirt, Moleskin overskirt and western sweatshirt). My favorite is the Western Shirt, and as luck would have it, I have five to give away. I'll send to the 50th, 100th, 200th, 250th and 300th person to email me (andy_gray@simail.com) the name of the NFL analyst I discussed in A.M. Clicks who really needs a Twitter break. Please make the subject line Levis.
Joakim Noah Surprises Fan
Here's a nice story about Joakim Noah bringing some happiness to this family of Knicks fans.
So Does Tom Hanks
This couple was getting its wedding photos taken in Central Park when a familiar face stopped by to wish the bride and groom luck.
Gary Player Pays Tribute to Arnold Palmer
Odds & Ends
Steven Adams had a great excuse for dodging Kevin Garnett's trash talk ... Love the Colts broadcaster blatantly swearing on air at the end of Sunday's game ... Another example of why Joe Maddon's players love him so much ... Funniest College GameDay signs of the weekend ... This will not help the $5 million lawsuitAl Sharpton's daughter filed against NYC ... Wonder what these Justin Bieber fans thought of their run-in with the singer ... How Arnold Palmer gave his name to his signature drink.
Chair vs. ESPN Anchor
Amy Schumer Meets Kiss Cam
Paul Pierce's Top 10 Plays
The Tracks of My Tears (then and now)
[youtube:https://youtu.be/BCwkZrj2VT4​]
Email andy_gray@simail.com with any feedback or ping me on Twitter. Click here for previous editions of Hot Clicks. Visit our Extra Mustard Page throughout each day for more offbeat sports stories and the latest Cheerleader of the Week gallery. Also check out the SwimDaily Page for the latest updates and Instagram pictures of models who have appeared in our issues.