Weiner: Don't jump to conclusions on PED reports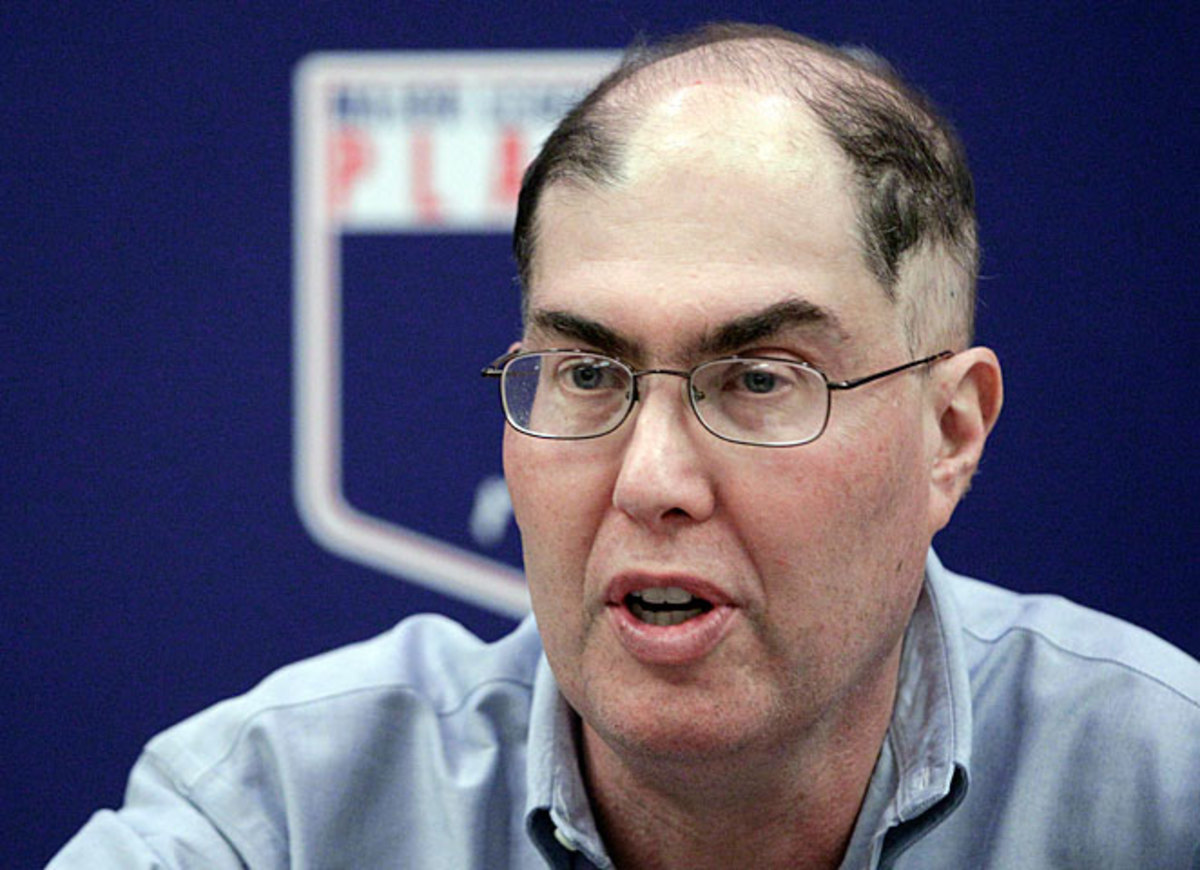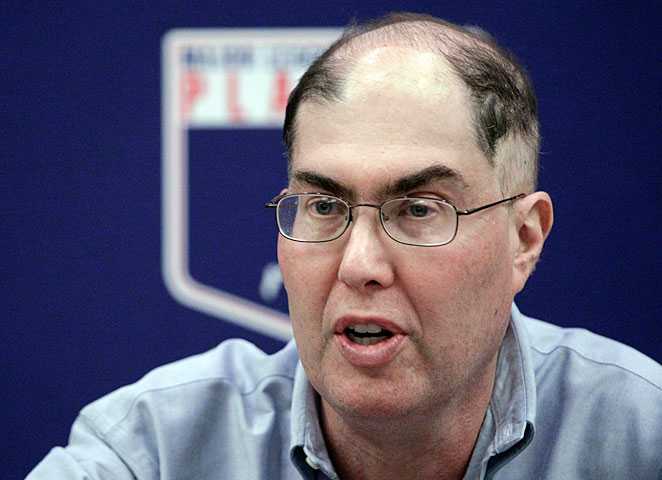 Baseball union head Michael Weiner says reporters should refrain from jumping to conclusions about media reports linking players to a Florida anti-aging clinic accused of distributing banned performance-enhancing drugs.
Starting his annual tour of the 30 spring training camps, Weiner cautioned that Major League Baseball is still investigating Biogenesis of America, a defunct anti-aging clinic in Coral Gables, Fla.
"The players understand that what's happening in Miami at this point remains to be seen in terms of fairness and judging things on the evidence,'' Weiner said Thursday. "But there is a lot of talk in the clubhouse about where we should be on the joint drug program, and that's a good thing.''
After his one-hour session with the Mets, Weiner also discussed the agreement with management last month to extend blood testing for human growth hormone into the regular season. HGH testing began last year but was limited to spring training.
As part of the changes to the joint drug agreement, the World Anti-Doping Agency laboratory in Laval, Quebec, will keep records of each player, including his baseline ratio of testosterone to epitestosterone.
"They understand the blood testing is only postgame, so nobody can have their blood drawn pregame, and they also understand there are protections there in case there's a health-related or a weather/heat related reason why they can't give blood,'' Weiner said. "Players understand it's important to have the strongest program possible, and given both the testosterone changes and the HGH changes, they're very much for it.''
Weiner succeeded Donald Fehr as union head in 2009, and this tour is his first of spring training since announcing in August he is being treated for a brain tumor. The 51-year-old appeared thin and never specifically addressed his health or how he was feeling. He spent time in the Mets clubhouse before the meeting chatting and laughing with players, including third baseman David Wright and pitcher Johan Santana.
Part of Weiner's talk with media was a discussion of changes to draft-pick compensation for free agents under the new labor contract. Teams made $13.3 million qualifying offers last November to nine free agents - teams signing those players would lose a top selection in this June's amateur draft.
The Mets were hesitant to negotiate with outfielder Michael Bourn because they didn't want to lose the 11th overall pick. While the teams among the top 10 selections cannot lose their first-round pick, the Mets were vulnerable because they dropped from 10th to 11th in the selection order when Pittsburgh failed to sign No. 8 pick Mark Appel last summer - meaning the Pirates gained an extra selection after this year's eighth pick.
New York had maintained its first-round pick should have been protected because it originally was among the top 10. Bourn agreed to a $48 million, four-year deal with Cleveland, and the issue never went before an arbitrator.
Pitcher Kyle Lohse is the only one of the nine free agents carrying compensation who remains unsigned.
"Prior to going to the qualifying offer system, we had 30, 35 guys that carried compensation with them; it was reduced to nine, and many of those nine had no problem signing like Nick Swisher or B.J. Upton and others,'' Weiner said. "Is it a concern that it seemed to be an issue and continues to be an issue with Kyle Lohse, that is seemed to be an issue with Adam LaRoche, that it seemed to be an issue with Michael Bourn? Yes. And we'll try to address that.
"The good news is we're down to, in the Basic Agreement, a very small number of players who carry compensation. The compensation affected those guys fairly dramatically this year, and we'd like to try to address that.''
While the current collective bargaining agreement runs through 2016, Weiner said there could be discussions about altering the agreement before then.
Weiner also said that Mets owner Fred Wilpon and chief operating officer Jeff Wilpon should work with general manager Sandy Alderson and assistant GM John Ricco to boost spending on players.
"The New York franchise in the National League is one of the flagship franchises in baseball,'' Weiner said. "I think everybody would like to see the Mets as a competitive team, and it's going to require a higher payroll. I trust that the Wilpons and Sandy Alderson, John Ricco and all those people will end up putting together a competitive team shortly.'