Title is still far away but Cubs are laying solid foundation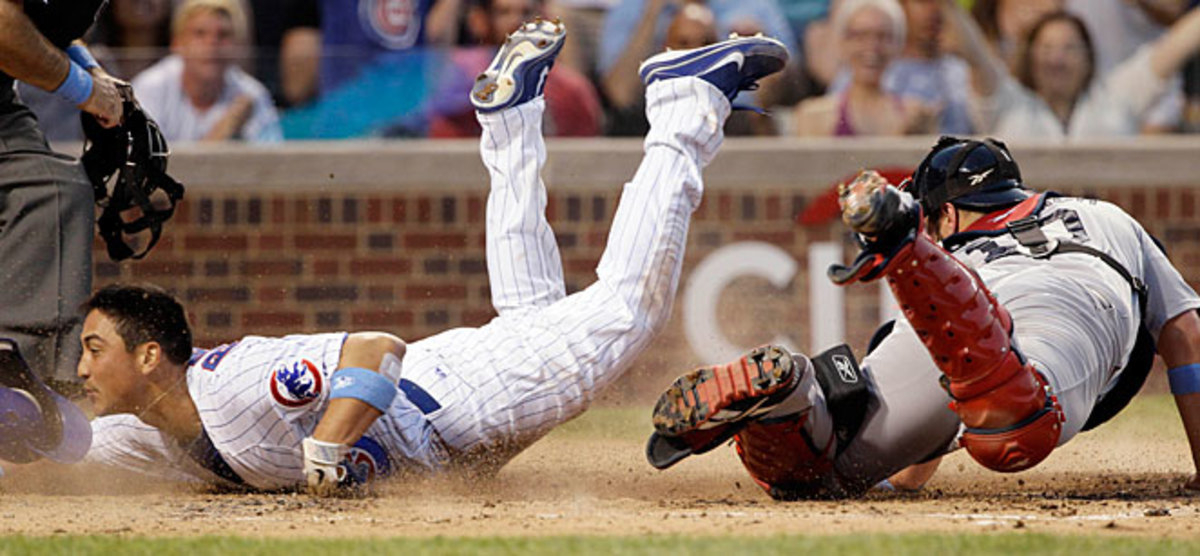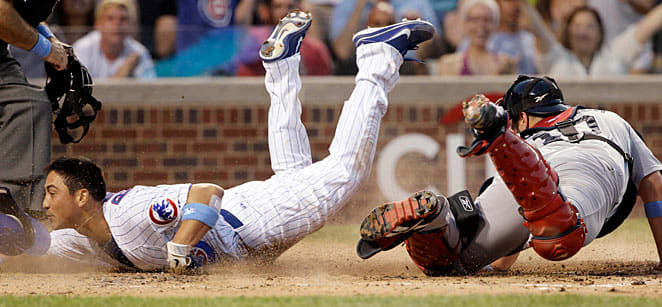 For more of SI.com's 2013 Major League Baseball season preview coverage, click here.
Chicago Cubs
2012 Record: 61-101, fifth in NL Central
2013 Projection: 67-95, fifth in NL Central
First things first: don't expect any miracles. The Cubs, losers of 101 games in 2012 (their most since 1966), will not be very good in 2013. For this year's club to stay relevant deep into summer, everything has to break right -- they'll need big seasons from the young core of Starlin Castro, Anthony Rizzo, Darwin Barney and Jeff Samardzija, another productive, All-Star caliber year from Alfonso Soriano and big contributions from free agent additions Edwin Jackson, Carlos Villanueva and Scott Feldman in the rotation. Even then, the Cubs may not be good enough to leap over the Brewers, Pirates and Cardinals in the division to take one of the NL wild-card sports.
Of course, it's all about the future on the North Side, and 2013 is still about putting together a team that's built to win for years to come. There are pieces in place -- like Castro, who is still just 23 and has already amassed 529 hits in 445 career major league games; Rizzo, 23, who looks like he's ready to outperform Adrian Gonzalez, the player for whom he was traded; and Samardzija, who thrived in his first full year in the rotation and may very well turn out to be a legitimate frontline starter. The remade rotation has good depth and could surprise this season, and the bullpen has arms with upside.
Much of the hope comes from the brilliant job that Theo Epstein and his lieutenants have done in overhauling what was once a fallow farm system. "This team could turn things around in a hurry if they hit with some of these young guys," says a scout. "Their international signings look like they could be first-round caliber guys, and I wouldn't be shocked if we're talking about them making an impact for a contending Cubs team in 2014."
The two players who turned heads in Cubs camp were a pair who will likely begin the year at Class-A Daytona: Jorge Soler, the Cuban defector signed to a nine-year, $30 million contract last June -- he hit .338/.398/.513 with three home runs in 20 games at Low-A Peoria -- and shortstop Javier Baez, the ninth overall pick in 2011, a player whose bat speed manager Dave Sveum has compared to Gary Sheffield's.
There's also centerfielder Albert Almora, the sixth overall pick in the 2012 draft, and righthander Arodys Vizcaino, acquired as part of the midseason trade with the Braves for Paul Maholm. Says the scout, "These are kids with big upside. What [the front office] has done in a short period of time to improve the system is truly impressive."
Biggest Addition: Edwin Jackson
Much of Jackson's value comes from his durability -- he's made 31 or more starts every season since 2007. Jackson is a good fit in a rotation that desperately needed an innings eater.
Biggest Loss: Brian LaHair
LaHair, one of the league's best stories in the first half, was an All-Star before his second half struggles landed him on the bench and cleared the way for the start of the Rizzo era. Over the winter LaHair signed a two-year deal with the Softbank Hawks of Japan's Pacific League.
What They Do Best: Starting pitching depth
Behind Samardzija and Jackson, the Cubs have surprising depth in the rotation -- Travis Wood, Scott Feldman, and Carlos Villanueva, can provide quality innings, and Matt Garza (lat) should be back in the mix in May. This could turn out to be one of the better rotations in the league.
What They Do Worst: Find a third baseman
Josh Vitters, the No. 3 overall pick in the 2007 draft, continues to be a big disappointment in the minors, and so the Cubs are stuck with Ian Stewart, who was once hailed as a hitter with 30-home run potential but has only hit five in 103 games over the last two years.
Bottom Line
The Cubs are headed in the right direction, with a vastly improved farm system and a promising young core in place, but nobody's putting the champagne on ice just yet. Next year will be a different story if prospects like Soler and Baez begin making an impact earlier than expected.