Free agent market may reflect diminishing value of starting pitchers
This would seem to be a bull market for reliable starting pitchers. Half of the 12 most durable pitchers over the past four years are available by free agency or trade, starting with free agent James Shields (first in innings pitched from 2011-14) and followed by Cole Hamels (seventh, still property of Philadelphia) and free agents Jon Lester (ninth), HirokiKuroda (10th), Max Scherzer (11th) and Ervin Santana (12th).
To add to the anticipated frenzy, several teams that are expected to contend next year and have money to spend don't have a 200-inning pitcher on their roster today, including the Yankees, Red Sox, Brewers, Cubs, Marlins and Rangers.
Now think again. The likes of Shields, who will be 33 years old on Opening Day, Lester, 31 by then, and Scherzer, 30, are trying to strike it rich at a time when this question must be asked for the first time in baseball history: How much do starting pitchers matter any more, especially as they age through their 30s?
This past postseason was a monument to how much the game has changed and how we need to readjust our traditional view of the importance of starting pitchers. San Francisco and Kansas City reached the World Series without asking their starting pitchers to win games – with Madison Bumgarner being the exception to every rule, of course. They simply asked their starters not to lose a game before they it could be handed over to a parade of relievers. Before Game 7, both managers -- the Giants' Bruce Bochy and the Royals' Ned Yost -- told me they would be content with a five-inning start, if not less, from starters Tim Hudson and Jeremy Guthrie, respectively. It turned out the two starters got just 15 outs combined. Schilling vs. Clemens it was not.
Such underwhelming starting pitching was nearly typical of how the 2014 pennant winners played the entire season. Starters for San Francisco and Kansas City combined for a 126-123 record, postseason included. But their relievers were 74-33, including 14-2 in the postseason. The Giants started three pitchers in the World Series with records no better than four games worse than .500; never before had any team sent even two such pitchers to the mound in a World Series.
The same story played out everywhere else in the postseason. Dominant starting pitching was hard to find. Bumgarner The Exception made six starts and in four of them he earned the win by lasting at least seven innings. The nine other playoff teams combined for only three such wins in 42 starts.
The Reiter 50: Three top starting pitchers lead free-agent rankings
The four teams that loaded up on expensive starting pitchers this year – the Nationals and the Dodgers were joined at the trading deadline by the A's, who acquired Lester from Boston, and the Tigers, who got David Price from Tampa Bay – went 2-10 in the postseason.
We are looking at the confluence of several pitching trends that have been in the works for years. First, as starters are treated with kid gloves through the development system, they are being trained to throw fewer pitches and innings in the big leagues. For instance, Roger Clemens threw 62 percent more professional innings than Stephen Strasburg did through their 26th birthdays, for instance.
Second, organizations have bequeathed more of the workload to relievers, a successful strategy because of the overall rise in velocity without the need to face batters a second or third time. This trend will continue. Amateur baseball and professional scouting are driven by the radar gun. The quickest way to a pro contract and to advance up the pro ladder is simply to throw hard, an obvious reality that is pushing would-be position players to the mound and growing a cottage industry of private pitching coaches.
Third, PED testing has reduced the number of effective years for a starting pitcher's career. Pitching is dominated today by the combination of velocity and movement, with the two-seam/cutter combination in the mid-90 mph range the preferred mode of choice. Well, velocity is a skill that declines with age – at least in the testing era. Shields and Lester, for instance, rely heavily on cutting the ball with velocity. Can they maintain it for five, six or seven more years?
The rapid decline in recent years by one-time workhorses like Josh Beckett, Matt Cain, Roy Halladay, Cliff Lee, Tim Lincecum, CC Sabathia, Johan Santana and Justin Verlander are harsh reminders of how quickly reliability can vanish. Go ahead: try to find an elite starter on the back end of his 30s. Only four pitchers last season age 35 or older made 30 starts with an ERA+ better than 100: Kuroda, Mark Buehrle, R.A. Dickey and Kyle Lohse – none of whom toiled for a playoff team and all of whom throw with average to well-below average velocity.
My 2014 Sportsman nominee: Clayton Kershaw
Now let's extrapolate some more; say these three trends, which show no signs of abating, continue to deepen over the next five years. Will we see more games like Game 7 of the World Series, in which starting pitchers continue to play a lesser role? Will we see even more pitching changes?
It's that kind of vision that could dampen the expected frenzy for Shields, Lester and Scherzer. The Yankees, for instance, already have sent signals that they won't be bidding for any of them. A Yankees source told me late this season that the next trend in pitching will be a six-man rotation, providing a one-start-a-week schedule that is typical in Japan, and New York could consider such a schedule as soon as periods of next season. If the team has an inventory of Sabathia, Masahiro Tanaka, Michael Pineda, Shane Greene, Brandon McCarthy, Chris Capuano and David Phelps – none of whom threw 200 innings last year – it could plan on those pitchers not pitching 200 innings instead of hoping for it. More rest between starts would be the key to maximizing your inventory of starting pitchers.
It's possible that the same thinking that has shaped the modern bullpen will influence the modern rotation: divide up the work among more arms.
Can it work? Consider the Pirates something of a prototype. Pittsburgh hasn't used a six-man rotation except for a brief trial in 2012, but it has made the playoffs each of the past two seasons without a single 200-inning pitcher. In those years the Pirates are much better at winning games decided by their relievers (.583, 63-45) than by their starters (.527, 119-97). That's the new formula: Keep the game close and then let your shutdown bullpen buy time for your offense to scratch out one more run than the other guys. That's why Pittsburgh has been filtering through middle-of-the-road six-inning journeyman starters like A.J. Burnett, Francisco Liriano, Jeff Locke, James McDonald, Charlie Morton, Wandy Rodriguez, Jonathan Sanchez, Edinson Volquez and Vance Worley.
Forty years ago, 63 percent of wins went to a starting pitcher who threw at least seven innings. Last year, that rate was down to 35 percent. Times have changed, though perceptions don't keep up. Nearly one out of every three pitchers in the Hall of Fame pitched in the 1970s (18 of 58), and we still cling to the outdated ideal of the workhorse ace piling up wins and innings.
It is a different game and a perhaps a different market today – a market in which southpaw Andrew Miller, who neither starts nor finishes games, may be the hottest property out there. He is a younger version of Jeremy Affeldt, a platoon-neutral mid-game stopper who can be deployed often. The Dodgers might have beaten the Cardinals in the NLDS with an asset like Miller.
There is too much money in the game to think that Shields, Lester and Scherzer will not be very well paid this winter. The question is more about value. Does the decrease in emphasis on big-time starters make these rare free agents even more valuable on an open market? Or has the game changed so much that a club is better off spreading around the $100 million or so to several players, including multiple relievers? We will have to wait years for the answer, watching to see if these trends continue. In the meantime, let's stick with what we do know today: six ways to define how the role of the starting pitcher has changed.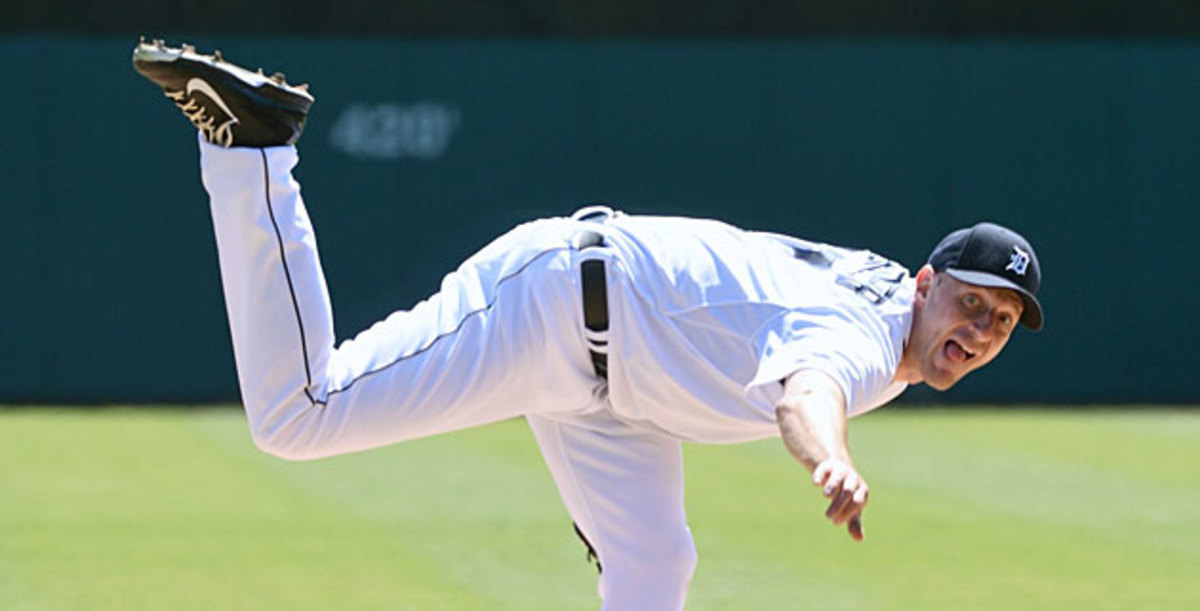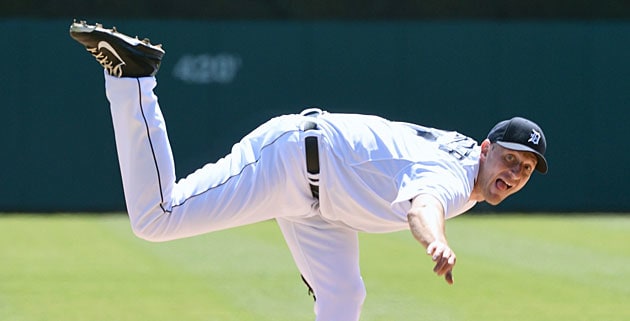 ​1. Relief pitching is better than ever.
A pitcher's job is to prevent the batter from reaching base. Relievers allowed a .314 OBP last season, the lowest in history other than 1968, the Year of the Pitcher. But keep in mind that relief pitching was little more than an afterthought in 1968. The number of relievers used per game today (5.95) is double what it was in 1968 (2.95).
2. Managers keep making more and more pitching changes.
Three of the four seasons with the most relief appearances have occurred in the past three years. The number of pitching changes last season (14,463) was greater than any season except 2012 (14,524).
3. A relief pitcher increasingly is a better option than a starter when the lineup turns around for a third time.
Baseball has become a pitcher-dominated game with one glaring exception: that narrow window when a starter is asked to get through a lineup for a third time. The adjusted OPS last season when starters face a lineup for the third time was 113, as high as it has been over the past five years.
AL East Hot Stove Preview: Can Orioles stay ahead of Yankees, Red Sox?
This was a common theme in the postseason. A majority of games hung in the balance in the fifth or sixth inning when a manager had to decide whether his starting pitcher could get through the lineup a third time. Starting pitchers in the World Series went through the lineup three complete times in only three of the 14 starts.
More and more, managers err on the side of getting the starting pitcher out of the game. Since 30-team play began in 1998, the six seasons in which starters faced the fewest batters for a third time all occurred in the past eight years.          
4. Length from starting pitchers doesn't win championships the way it used to.
During a tense Game 7 of the 2001 World Series, Yankees manager Joe Torre ducked into the clubhouse, where he ran into owner George Steinbrenner. The Boss wanted to be reassured that his Yankees would outlast Diamondbacks starter Curt Schilling. New York's teams popularized the offensive approach of wearing out the opposing starter by running up his pitch count and then beating weaker arms coming out of the bullpen. Torre could not give Steinbrenner the assurance he was looking for this time. He knew that Randy Johnson and Schilling stayed in games too long for the approach to work. The D-backs led all of baseball that year in starts of at least seven innings. (Schilling left after 7 1/3 innings that night and, after Miguel Batista got one out with a single pitch, Johnson picked up the final four outs of Arizona's 3-2 win.)
Such an approach has been outdated for years. The better arms are in the bullpen now, and lengthy starts don't equate to championships. Here are the five teams last season that had the most starts of seven innings or more: the Reds, Tigers, Phillies, Nationals and Braves. And here are the combined postseason wins for those five teams: one.
5. The 200-inning pitcher is becoming less essential.
Everybody wants a workhorse, but like true post-up centers, classic dropback quarterbacks and honest politicians, there aren't enough to go around. Until 2012, there had been only one full season in history with nine teams that did not have a 200-inning pitcher (2003). But it's now happened three straight years, beginning with a record 10 such teams in 2012 and nine such teams in '13 and '14. That's essentially one-third of the 90 pitching staffs in the past three years that didn't have a 200-inning pitcher.
As it turns out, clubs can win without one. Eight of those 28 teams without a 200-inning pitcher the past three years still made the postseason: the Pirates in 2014; the Indians, Pirates and Rays in 2013; and the A's, Braves, Nationals and Orioles in 2012.
6. Betting on pitchers aging through their 30s is risky.
You knew this intuitively, but let's put some measurements on the risk: Last season only three qualified pitchers 31 or older posted an ERA+ of 110 or better (Buehrle, Shields and Adam Wainwright). That's the lowest number of such quality veteran starters in 48 years – and down from 20 such pitchers as recently as 1998.
Among the 48 postseason starts last year, only one was won by a pitcher 31 or older who lasted seven innings (then-35-year-old John Lackey of the Cardinals in NLDS Game 3).
No starting pitcher 31 or older has won a World Series game with at least seven innings pitched for four straight years – the first time that ever has happened.
Remember, nobody is making a case that starting pitchers are no longer important. In a perfect world every team would want five Bumgarners. This is about whether starting pitchers will be valued differently as their role differs. And don't worry about Shields, Lester and Scherzer; they will get paid handsomely. But also don't worry if your favorite team doesn't sign one of the 30-something aces. It may not be the lost opportunity it would have been a generation ago.