Rachel Alexandra doing as well as expected after surgery complications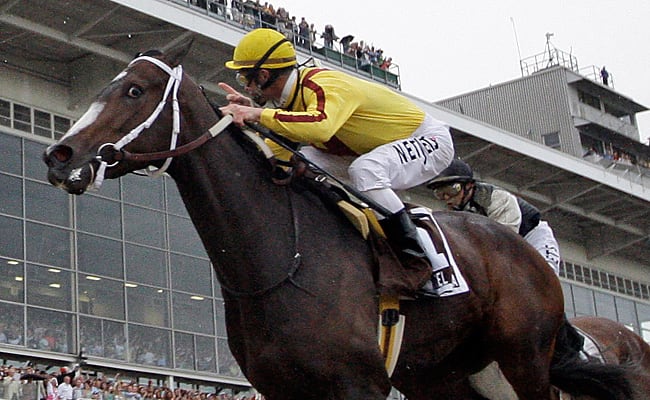 LEXINGTON, Ky. (AP) -- Rachel Alexandra remains in serious but stable condition following surgery related to complications from the birth of her filly.
Doctors at Rood and Riddle Equine Clinic said Thursday that it's "too early" to determine the prognosis for the 2009 Horse of the Year, adding that they're monitoring her response to treatment.
Attending surgeon Brett Woodie says that Rachel Alexandra is "doing about as well as can be expected" at this stage of recovery.
After delivering a 140-pound filly by Bernardini Tuesday morning, she developed problems resulting in surgery Wednesday to repair an area in her small colon that was injured during foaling. A blood loss in the affected section resulted in an infection.
Rachel Alexandra is receiving IVs of antibiotics, nutrition and anti-inflammatory drugs.