McPhie, Bilodeau win freestyle skiing World Cup moguls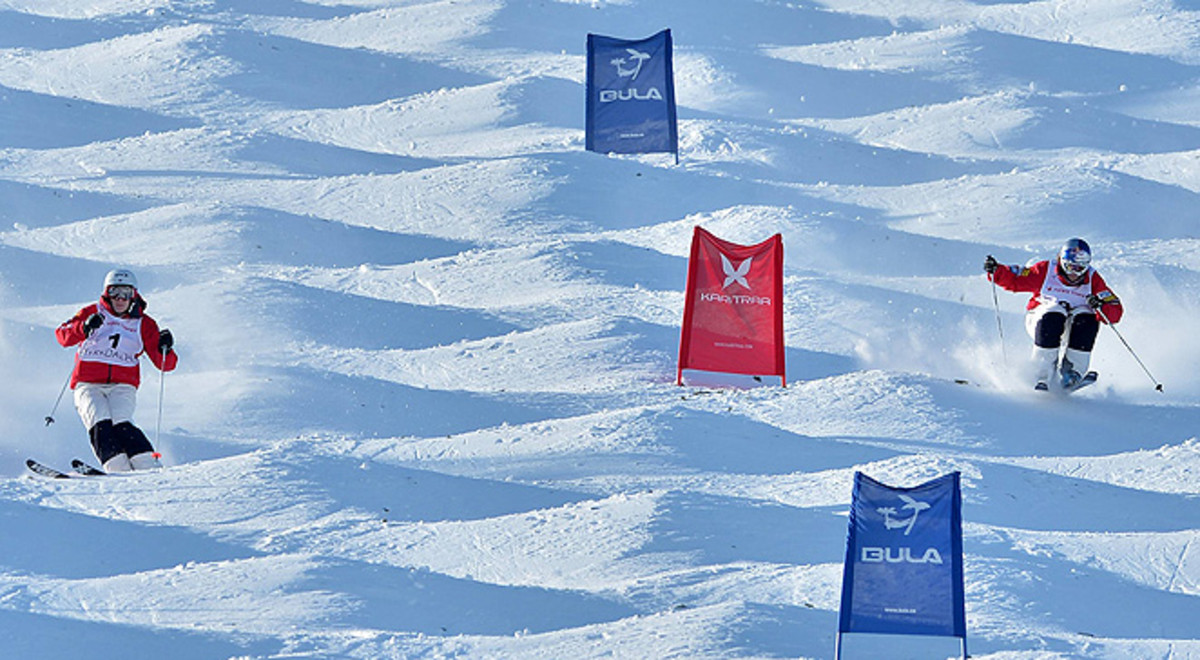 ARE, Sweden (AP) -- Heather McPhie of the United States and Alex Bilodeau of Canada won freestyle World Cup moguls events Friday.
McPhie won the final with 24.48 points. American teammate Eliza Outtrim was second with 24.29 points and Yulia Galysheva of Kazakstan was third.
World champion Hannah Kearney was 14th, allowing Justine Dufour-Lapointe of Canada to overtake the defending champion with 555 points in the moguls standings. Kearney has 531 points and McPhie has 517.
Bilodeau won the men's race with 26.24 points. Patrick Deneen of the United States was second with 25.13 points and World Cup leader Mikael Kingsbury of Canada was third.
Kingsbury leads the moguls standings with 810 points, followed by Bilodeau with 693.