Should Drew Brees' Decision Control the Saints' Pursuit of Wilson, Winston, or Watson?
New Orleans is typically proactive behind the scenes during the offseason.  Should Drew Brees' retirement decision prevent Mickey Loomis from pursuing Russell Wilson, Jameis Winston, or Deshaun Watson?
Having a quarterback and leader like Drew Brees for 15 years with one team is rare. Even Brady, Manning, Unitas, Montana, and Favre have successfully switched teams in their careers. Generational-type QBs who impact ball clubs with their championship pedigree and wisdom of the game.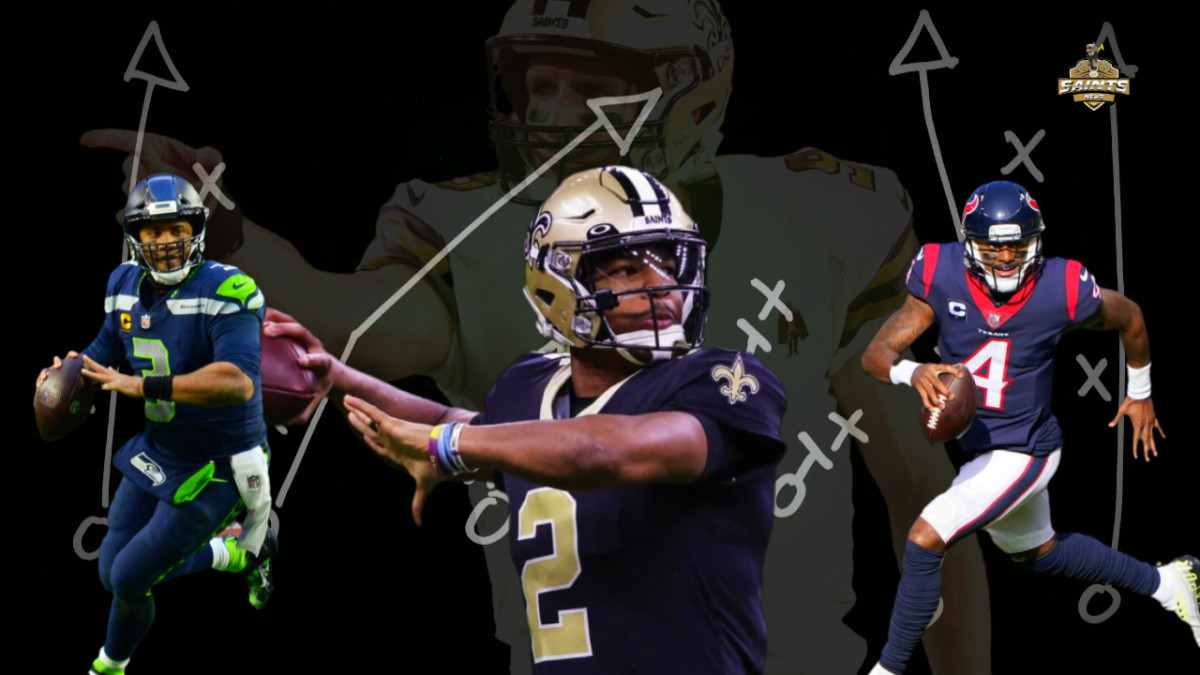 New Orleans is waiting. I believe more of the fanbase is in limbo than the franchise itself, but you have to wonder. My colleague John Hendrix said it best on our SNN All-Star Roundtable this Thursday, "the dominoes will fall after the Drew Brees decision." 
Meaning? The Saints, Mickey Loomis, and Sean Payton can start to make the deals necessary to secure the team's next leader. For those you want, Taysom Hill, I believe his sample size of games from 2020 indicates that New Orleans will consider other options for the position.
Let's be honest. It's been a wild offseason already in the Who Dat Nation. A couple of weeks ago, fans went from "Re-Sign Winston," "Get Stafford," "Trade Everything for Watson," to now, "Hey Mickey, throw a few Star Players in the Trade for Russell Wilson." Madness? No, Hilarious? Somewhat, BUT, plausible.
In many ways, the three W's [Wilson, Winston, and Watson] all make sense for New Orleans versus other NFL teams. Each player's advantages outweigh their disadvantages in replacing Brees. But he's still Drew Brees.
Let's look a Wilson, Winston, and Watson.
THE PROS
Winston, 27, is a former Heisman winner, FBS National Champion, #1 overall draft pick, 5,000-yard passer, talented, young, great arm, reasonably mobile, and a great teammate.  His interceptions ballooned in 2019 to 30 INTs.  Winston's first four-year average was 14.5 INTs.
Watson, 25, is immensely talented FBS National Champion, #1 pick of the Texans, excellent leadership skills, improved each year, MVP-like numbers in 2020 [only if his team didn't let him down], tremendous long-term career potential.
Wilson is not only Danger-Russ, but he's a former Super Bowl Champion and was on the verge of a second if not for an unfortunate play call/pass in the final seconds against Brady and New England. Russell Wilson gives the Saints an outstanding leader who is a great community worker as the 2020 Walter Payton Man of the Year; also, a great family man and has a beautiful celebrity wife. Physically, his mobility, sneaky arm-strength, and a keen awareness of the game are invaluable.
THE CONS
Winston, besides 2020, had consistency and ball security issues. It is primarily a result of new offensive coordinators, head coaches, substandard offensive-line protection, and a lack of support from ownership.  Jameis' sack rate is 6.2% in his career. 
Watson, many of his faults began and ended with Bill O'Brien's reign. O'Brien failed to address a horrendous offensive line, a true playmaker at running back, and below-par defense to complement his leads and comebacks. He did tend to overthrow receivers and was jittery in the pocket before 2020, but Watson has matured as a quarterback since his early years. His sack rate in 4 seasons is at a high 9.1%.
Wilson, 32, was on the verge of becoming one of the most sacked quarterbacks in history. Why? A lack of investment in quality offensive linemen. It's a common theme with all three players here. Yet, in Wilson's case, he has contributed to those high number of sacks, 394. How? His movement within the pocket and holding onto the football waiting for receivers to get open are issues. Wilson gets sacked 8.3% of the time per every pass attempt, compared to Brees' 3.6% [15 years in New Orleans]. They are correctable issues, especially with a solid offensive line and if Sean Payton can get a hold of him.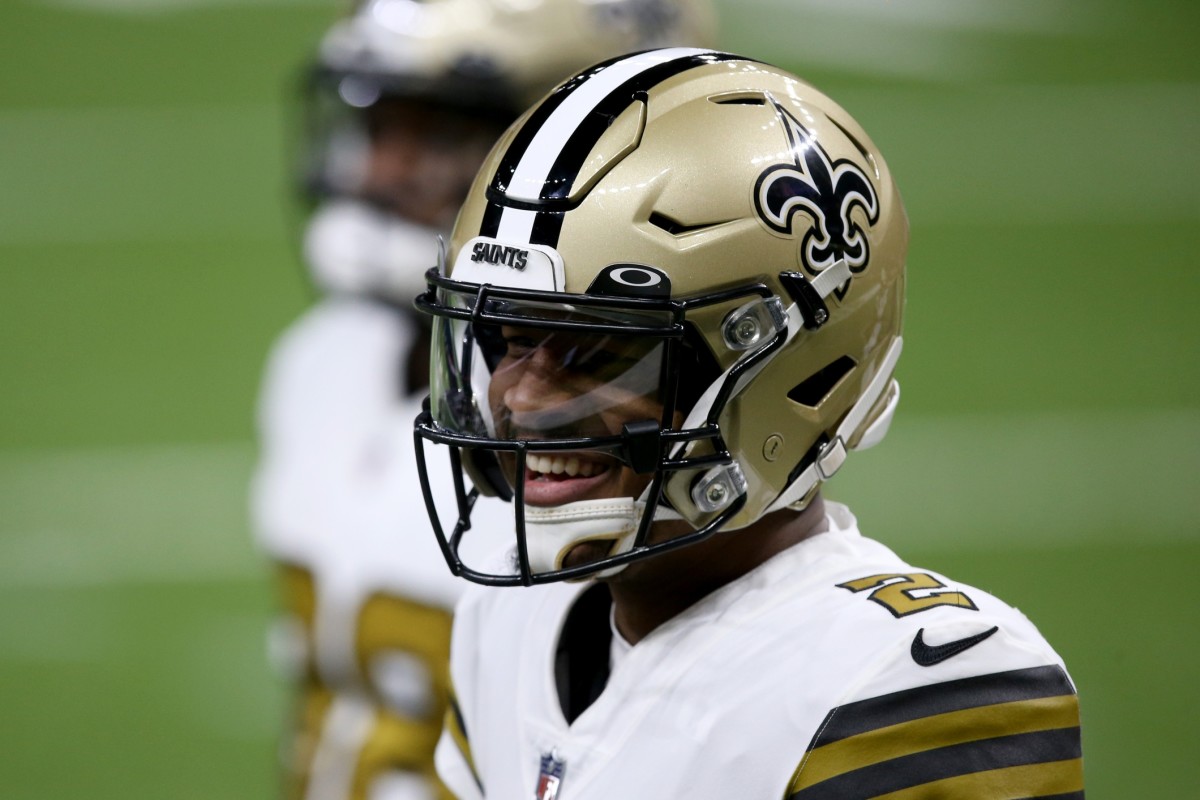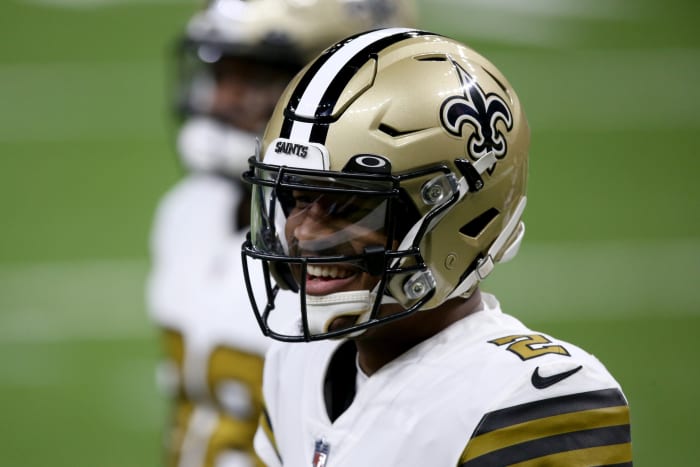 WHAT SHOULD THEY DO?
We have no idea what will happen. Brees is taking his time. Yesterday, a trainer posted a video of Drew pushing a training-sled up a hill in California. What, wait - YES! Drew Brees and not Alvin Kamara [did does the same type of drills].  Eerily, someone could believe Brees will not "hang-up his cleats" this offseason.  Remember, he is still under contract.
Brees' decision illuminates the path to take for the Saints. Reserving draft capital and salvaging future picks is most likely how Mickey Loomis' team will play out the plots. In the long-run, signing Winston and drafting a quarterback seems to be the most likely scenario. 
New Orleans is typically proactive behind the scenes. Loomis' philosophy is to listen to all offers, restructure high-profile players' contracts, and evaluate the potential deals for either player.
Just if the terms are right, very enticing, and the stars in the universe all align, acquiring Wilson or Watson will be just as great as having Winston or Brees for 2021. 
Even Hall of Fame head coach Bill Walsh had to make a decision.  Will he stay loyal to Montana, or go with younger and more mobile Steve Young.  Both players eventually became Hall of Famers, but a difficult decision had to be made.
In the long run, it will not be the same without Brees. Still, in the long run, change is good and inevitable. Right?
We shall see.