Blue Jackets' Anisimov taken off ice on stretcher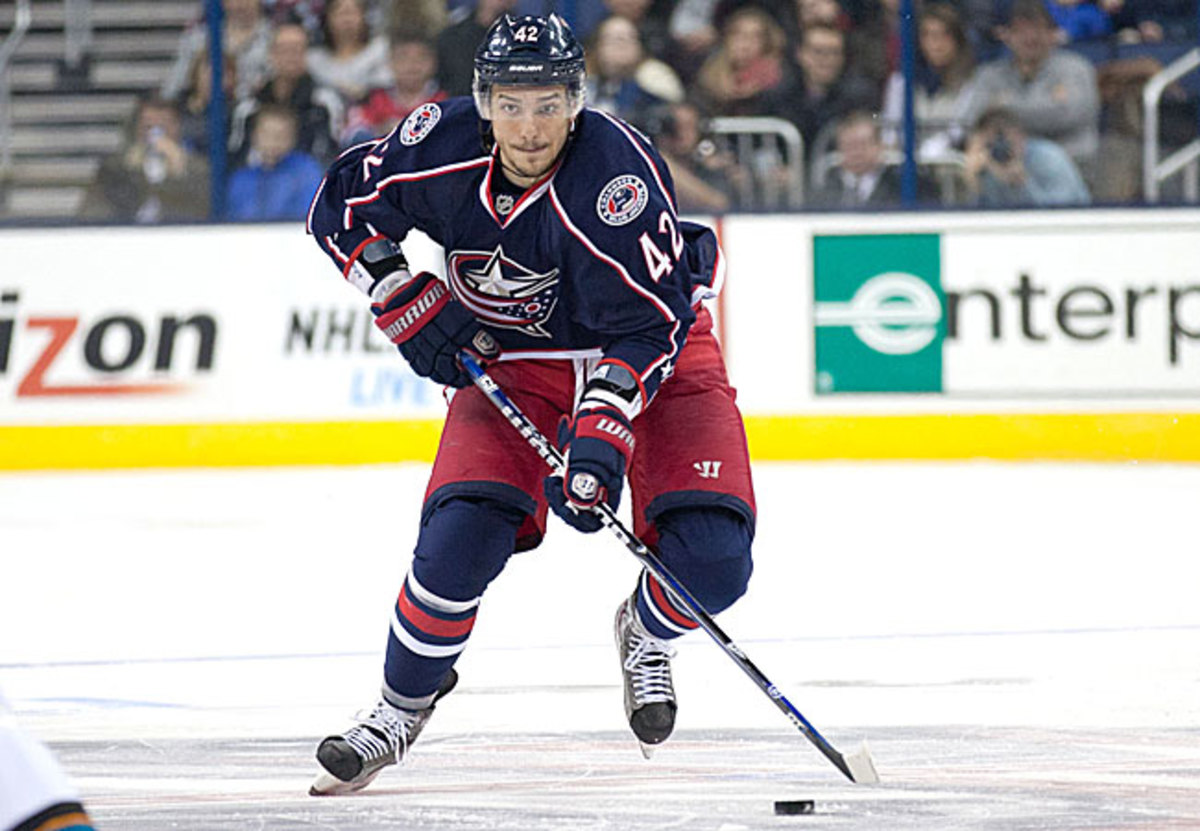 DETROIT (AP) -- Columbus Blue Jackets center Artem Anisimov has been released from a Detroit hospital after a scary hit in a game with the Red Wings on Thursday night.
Team spokesman Todd Sharrock confirmed on Friday that Anisimov is flying home to Columbus along with assistant athletic trainer Nates Goto.
"He will see our team doctors at some point but I don't know if that will be today," Sharrock said.
Anisimov was taken off the ice on a stretcher after being struck in the head by Detroit Red Wings defenseman Kyle Quincey.
"He's alert and stable," Blue Jackets coach Todd Richards said after his team's 3-2 win. "Obviously, that's great news."
The 24-year-old Russian center was taken to the Detroit Medical Center as a precaution because he said his head hurt.
Anisimov was on his back, motionless, early in the second period after Quincey appeared to hit him in the head with his left fist and forearm. Quincey skated off the ice following the collision and went to Detroit's dressing room with an injured left leg. Quincy didn't return to the game.
Anisimov was skating toward the back of Detroit's net alongside Red Wings defenseman Ian White when Anisimov lost his balance as Quincey landed a blow to his head that didn't seem intentional.
The medical staff for both teams helped put Anisimov on a backboard before he was taken off the ice. The Joe Louis Arena crowd was quiet while Anisimov was carefully being prepared to be put on a stretcher. Anisimov was cheered when he was wheeled off the ice.
Anisimov has four goals and six points in 15 games this season, his first with the Blue Jackets. He averaged 36 points the previous three seasons with the New York Rangers.