Malkin undergoing tests after slamming into boards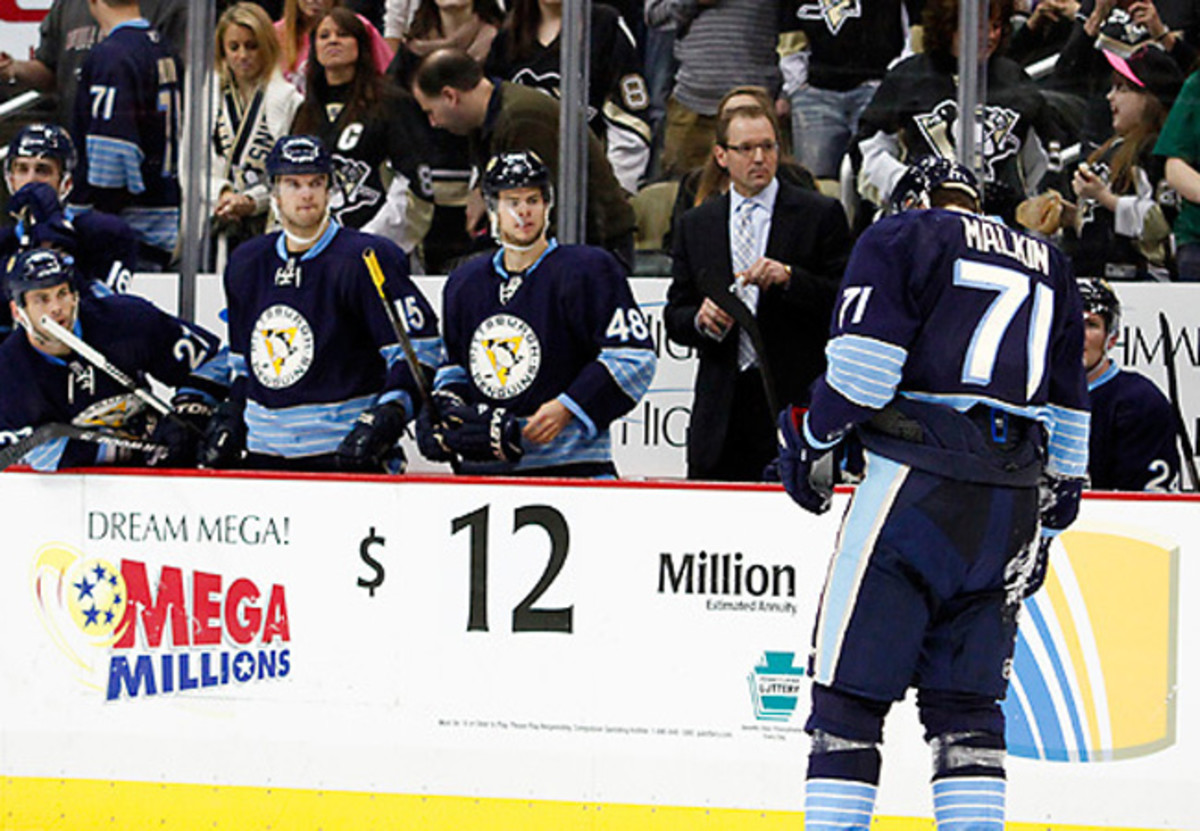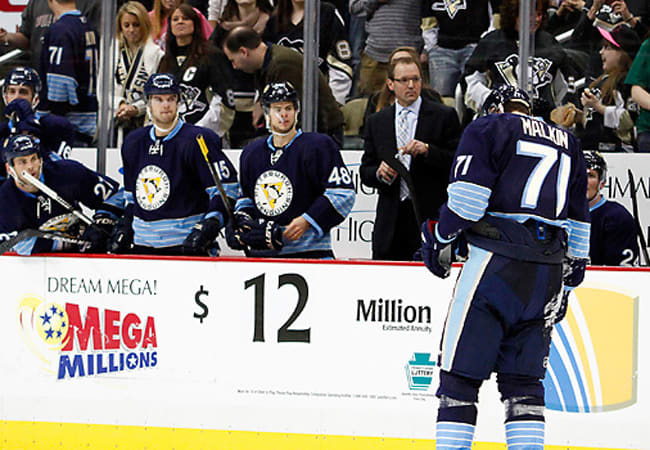 Reigning NHL MVP Evgeni Malkin was still undergoing tests following a scary crash into the boards during Friday night's 3-1 win over Florida. The Pittsburgh Penguins star will miss at least one game.
Penguins coach Dan Bylsma ruled Malkin out for Sunday's game against Tampa Bay. Bylsma declined to elaborate Saturday on the nature of what is being called an "upper body" injury but added that Malkin is not hospitalized.
"It's hard to know what to expect in any situation of this nature," Bylsma said.
Pittsburgh's second-leading scorer slammed hard into the end boards early in the third period against the Panthers after getting nudged by Florida's Erik Gudbranson. Malkin's back hit the boards at full speed and his head snapped back upon impact. He skated off the ice under his own power but did not participate in an optional skate on Saturday morning.
Bylsma said the club was following "NHL protocols" and will monitor how Malkin recovers before giving any sort of timetable on when he might return.
The 26-year-old Russian, who led the NHL in points last season, has four goals and 17 assists for Pittsburgh. Linemate James Neal called it a "tough hit." Gudbranson was not penalized for the play.