Jeff Gordon struggles as Sprint Cup heads to Dover's Monster Mile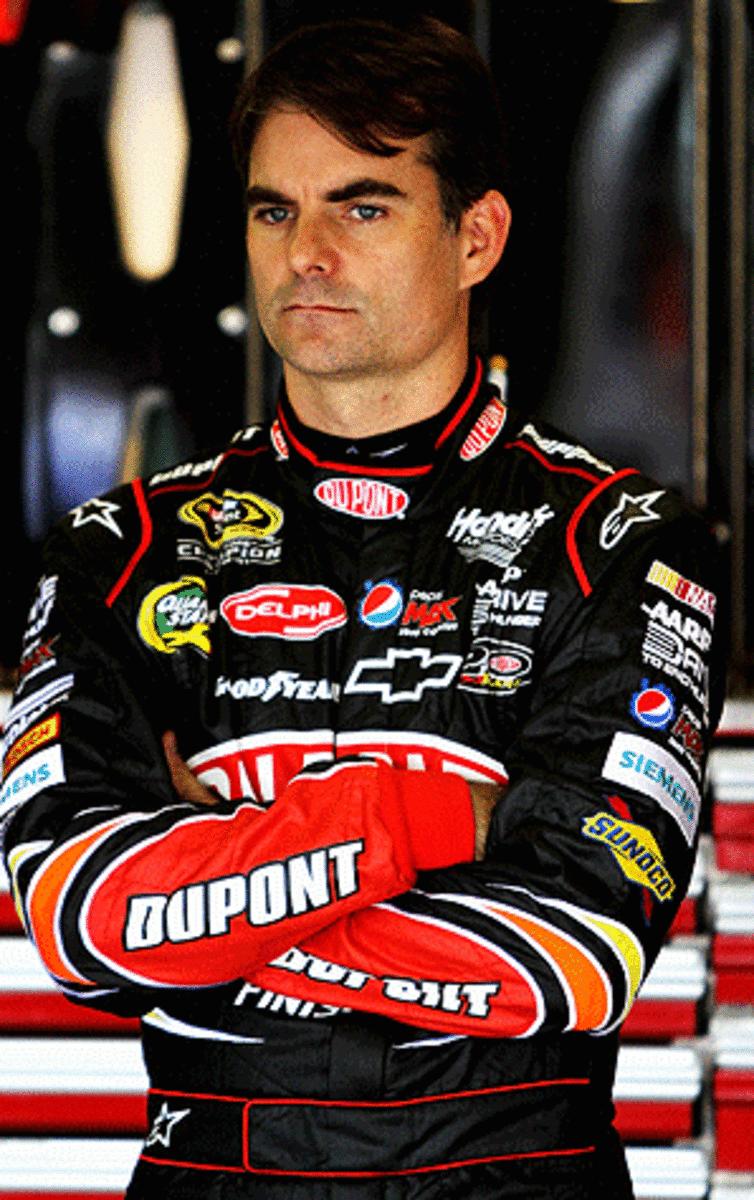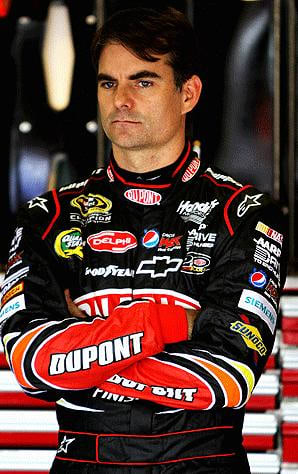 The most intriguing storyline in NASCAR this summer -- aside from Dale Earnhardt Jr.'s seemingly never-ending quest to win a race -- will be Jeff Gordon's charge to make the Chase.
Gordon, put simply, has had a terrible season, the worst 12-race stretch of his 20-year Cup career. The four-time Cup champion has suffered every type of on-track misfortune -- cut tires, mechanical failures, and getting caught up in wrecks not of his making. He's also made several uncharacteristic mistakes and his pit crew has failed him more than a few times. As a result, Gordon is currently 22nd in the standings. To put that in perspective, the worst he's ever finished a season is 14th, which was his rookie year of 1993.
All of which raises the question: Has Gordon, at age 40, lost his edge? Over the last decade he's clearly taken more hard hits than any other driver in the sport -- remember when he slammed into the inside wall at Las Vegas at nearly 170 mph? Or barreled almost head-on into the Turn 1 wall at Pocono at about 190 mph -- and at some point big wrecks impact a driver's willingness to take chances and be aggressive behind the wheel. That's why, generally speaking, drivers peak around age 33 or 34 years old, when they still are brazen enough to put their cars in precarious positions on the track, consequences be damned.
So is Gordon past his prime? We'll find out over the final 14 races of the regular season. It appears that the only way he'll qualify for the Chase will be as a wild-card, which means he needs to be in the top 20 in the points and will likely have to win two races between now the start of the playoffs. Can he do it? A good start would be a solid top-10 finish on Sunday at Dover (Del.) International Speedway, where Gordon hasn't finished better than 11th in his last four starts.
Here are four other drivers to watch on the high banks of the concrete oval at Dover:
1. Kasey Kahne
Kahne has provided a blueprint for Gordon for how to save a season. In his first year at Hendrick Motorsports, Kahne began 2012 dreadfully, falling to 31st in points after six races. But since blowing an engine at Martinsville on April 1, Kahne has scored more points than any other driver in the Cup series.
He's authored six straight top-10 runs, including three top-fives and a victory last Sunday in the Coke 600 at Charlotte Motor Speedway, Kahne's inaugural win at Hendrick. Now up to 15th in the standings, Kahne is clearly moving in the right direction and should be a solid bet to qualify for the Chase, either on points (meaning he'll finish the regular season in the top 10) or on wins (meaning he'll reach Victory Lane at least one more time and earn a wild-card).
Kahne should be very fast this weekend at Dover. Though Kahne has an average finish of 22.6 in 16 starts at the Monster Mile, he did come in fourth here last fall. Expect another top-five run for the No. 5 team on Sunday.
2. Tony Stewart
Stewart, currently ninth in the standings, has struggled in recent years at Dover. In fact, his only bad race in the 2012 Chase took place at the Monster Mile, when he finished 25th. In his last three starts here Stewart hasn't even cracked the top 20.
So why will Stewart be a contender on Sunday? Because his crew chief, Steve Addington, has a long history of success at Dover and at Bristol (Tenn.) Motor Speedway (the other concrete, high-banked track in the Cup series). Between 2008 and 2011, Addington won four times on these two tracks with Kyle Busch and Kurt Busch.
So this weekend Addington will lean on his old notes when he's setting up Stewart's No. 14 Chevy, which should make Stewart a factor as the laps wind down at Dover. If nothing else, this will be an interesting case study of seeing just what a difference a crew chief can make in NASCAR.
3. Carl Edwards
A year after coming so close to winning the championship, Edwards has been relatively quiet thus far in 2012. He only has one top-five run (at Fontana) and is now 10th in the standings. Because Edwards hasn't been close to winning a race, it's crucial he stay in the top 10 if he's going to make the Chase.
That's why Dover is so important to the No. 99 team. Edwards needs to capitalize on the tracks at which he traditionally runs well, and Dover falls into that category. His career average finish here is 7.3 (of the tracks that Edwards has competed more than once, he's only been better at Homestead, where his average finish is 5.2) and in his last 11 starts at Dover he's never come in worse than 11th.
Sunday should be Edwards' best shot at winning so far this season. But I like one of his teammates at Roush-Fenway to take the checkers, which leads us to ...
4. Matt Kenseth
In many ways, the 2012 NASCAR season has the feel of 2003, when Matt Kenseth top-10ed the competition to death to win the championship despite not reaching Victory Lane that entire season. Though Kenseth has one win this year, he could easily not take another checkered flag and capture his second Cup title because of the ruthless consistency he's been flashing in 2012. Yet I think Kenseth has several more Ws in store this season.
Kenseth has finished 16th or better in every race except at Las Vegas, when he came in 22nd. He's finished sixth or better in five of his last seven races and now he's second in points, trailing only his Roush-Fenway teammate, Greg Biffle. So yes, Kenseth is on a bit of a roll right now.
That's why he's my pick to win at Dover, one of Kenseth's best tracks on the circuit. In his last eight starts on the concrete mile, Kenseth has seven top-five finishes. He won the spring event at Dover last season and it says here he'll do the same thing on Sunday.