Joey Logano's future remains uncertain as Silly Season rages on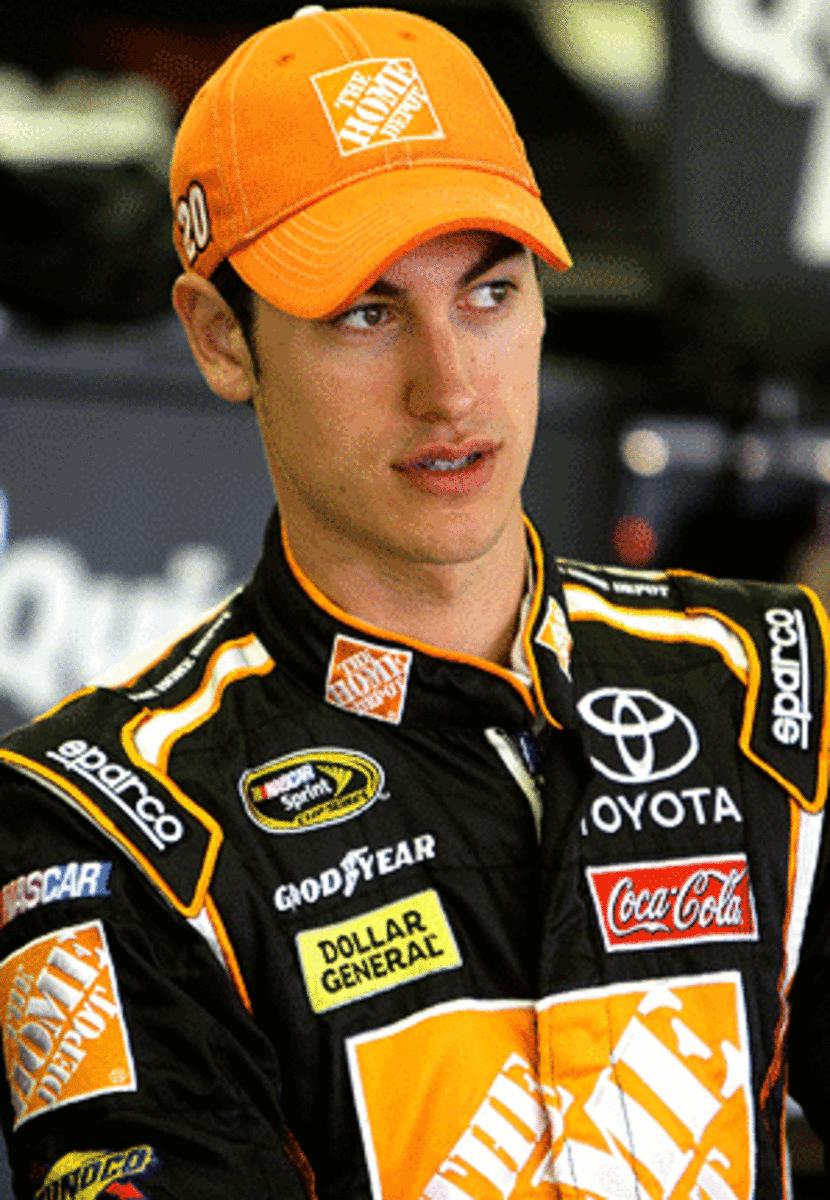 A.J. Allmendinger's indefinite suspension-induced departure from Penske Racing has become an unexpected option for Joey Logano and Ryan Newman and an opportunity for Sam Hornish Jr. It's also shaken up Sprint Cup's so-called silly season, when teams and drivers make choices for the next and future seasons.
Penske's No. 22, a Dodge this year, a Ford in 2013, is attached to a multi-year, sponsorship agreement with Shell and Pennzoil. It's the most attractive seat available for next year and has the possibility of a long-term deal.
Matt Kenseth's yet-to-be-announced-but-certain contract with Joe Gibbs Racing has left Logano with an uncertain future with the organization that brought him from development driver to Nationwide to Cup at age 18. Team president J.D. Gibbs has spoken openly and often that it is a priority to keep Logano, but it apparently doesn't have the sponsorship for a full-time Cup program for a fourth car. Kenseth is expected to take over the Home Depot and, possibly, Dollar General backing that is on Logano's No. 20 this season.
Gibbs undoubtedly can offer Logano a full Nationwide and a partial Cup season for 2013 with the commitment that it will try to find the sponsorship to get him back to Cup full time in 2014. Toyota doesn't want to lose Logano to another manufacturer and it likely would fill in the gaps to ensure the 2013 program.
Logano would in all likelihood prefer to stay in Cup full time. He's not going to improve as a driver in Nationwide, where he has five wins in 13 starts this season and 14 wins in 101 career starts. Penske is the only top-tier team available. Sources say Tom Logano, Joey's father and manager, has met with Penske team representatives to try to hammer out a deal. The ball, apparently, is in Penske's court.
Roger Penske will evaluate driver skill and character carefully, perhaps with equal weight. Hornish replaced Allmendinger initially in an emergency situation at Daytona and then on an interim basis for the past three races. His best finish is 16th at Indy.
Hornish is probably Logano's primary competition for the job. He and Penske have a close relationship that began in the IZDO IndyCar Series in 2004. Hornish won the Indy 500 and the IndyCar championship in 2006 and Penske supported his move to Cup in 2007. Hornish spent three seasons in Cup before sponsorship ran out and Penske has kept him in the organization during a rebuilding process in Nationwide the past two years.
Penske knows Hornish is a team player and an outstanding citizen. Hornish also won two IndyCar titles with Pennzoil at Panther Racing before joining Penske. But he's also 33 and has two top-fives in 114 career Cup starts heading into Sunday's race at Watkins Glen.
Logano is 22, has two wins in Cup including one this season and his character has never been in question.
Penske is known for his loyalty, but Shell and Pennzoil will have something to say and Logano's past and future in Cup would point to him getting the job over Hornish. But it's a decision that could go either way.
Newman also would be a great fit at Penske, the organization he began his stock car career with and ran seven full Cup seasons before departing for Stewart-Haas Racing. Newman has 16 wins in 389 starts and has made the Chase four times. He's 34, in his prime, and has always been a classy representative for his teams and sponsors. Tony Stewart wants to keep Newman and Newman has said he wants to stay. But Stewart needs to find additional sponsorship for him and Danica Patrick to move into Cup full time. Stewart's ability to bring in commercial partners has been impressive, but finding the financial backing needed is a tall order.
There's one other driver who could alter the landscape. Martin Truex Jr. is a free agent and he's fifth in the points and headed for the Chase with five races remaining in the regular season. But he's expected to re-sign with Michael Waltrip Racing. Truex's other viable option would also be Penske.
How will all this shake out? So much depends upon sponsor deals, it's impossible to tell conclusively. Assumptions have to be made. Newman will stay at Stewart-Haas if the backing can be found. Taking him out of the mix, it comes down to either Hornish or Logano at Penske. It will be a difficult decision for Roger Penske.