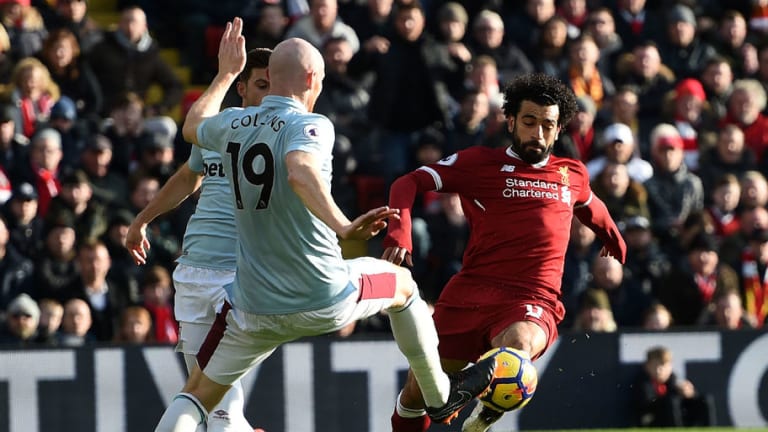 Matthew Etherington Criticises Fans for Making West Ham Defender a Scapegoat in Twitter Outburst
Ex-West Ham ace Matthew Etherington took to Twitter to criticise fans blaming centre-back James Collins for their 4-1 defeat to Liverpool on Saturday. 
The loss leaves the Hammers a mere three points off the relegation zone, with difficult games coming up against a rejuvenated Swansea and Burnley. 
The tweets, were in reply to disgruntled West Ham fans who felt that the poor performance of the 34-year-old Collins was the main reason for the defeat. 
Etherington defended his former teammate in a succession of tweets, for example: "Getting sick of this, always the scapegoat and rarely let's the club down, he's put in some monumental performances over the last 12 months (Swansea 8/4/17) but people have short memories."
He also raises the point that others in the squad have not been criticised for poor performances: "I never heard (Angelo) Ogbonna getting this stick at the start of the season when he was struggling."
One Twitter user put forward the point that the club should give younger players a chance instead of veteran Collins, to which Etherington replied: "Which young centre backs? We have (Declan) Rice who is already in the squad and featuring. (Reece) Burke and (Reece) Oxford as we have seen or heard in recent weeks aren't ready and probably will never be.
"All for giving young players a chance, if good enough. Premier League is ruthless." 
Etherington made 165 appearances for West Ham between 2003 and 2009. He won West Ham United Player of the Year in 2004 and was part of the squad that came runners-up in the FA Cup in the 2005/06 season.