ACC needs to play its tournament in Madison Square Garden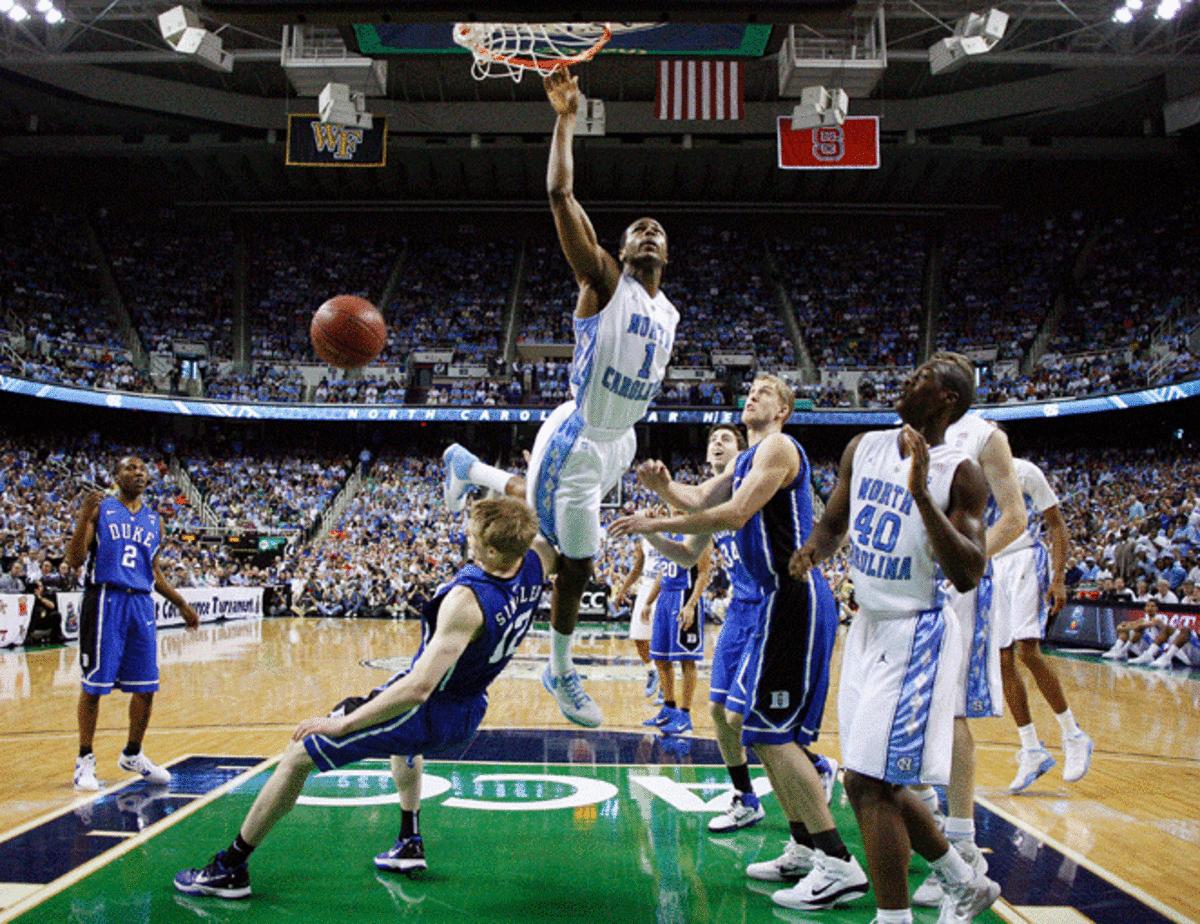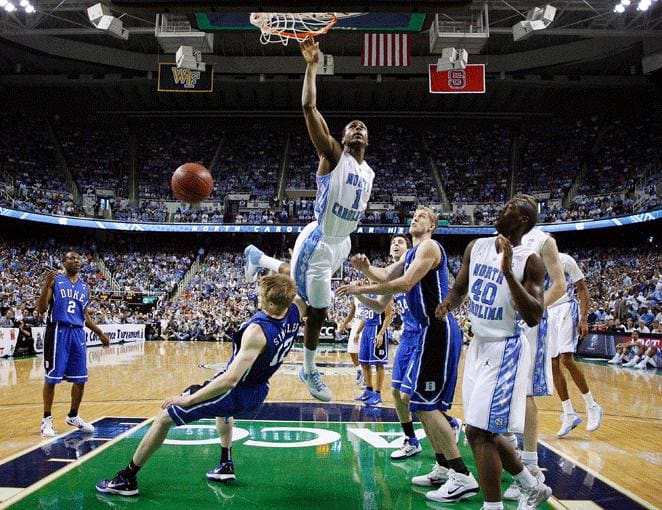 NEW YORK -- The Big East Tournament has taken on the feel of an Irish wake this week, with countless toasts and weepy eulogies to Patrick, Pearl and Six Overtimes.
The viewing hours at Madison Square Garden will last through midnight Saturday, but this should not be the death of elite postseason college basketball on 33rd Street. This nostalgic week could actually represent the beginning of another college basketball juggernaut at MSG.
If he's smart ACC Commissioner John Swofford will call executives at Madison Square Garden soon and broker a 10-year continuous deal. Yes, the ACC is committed to Greensboro through 2015, but if you can stay in the Ritz Carlton why settle for a Super 8?
While it's expected that the "new" Big East will pick up the old Big East's Garden lease, MSG executives would be foolish to turn away a superior product.
While MSG has been reluctant to speak publicly about conference tournaments, let's just say MSG didn't become the world's most famous arena by taking off-Broadway productions. (Having games on ESPN rather than the new Fox Sports channel would be attractive to MSG, too.) MSG would want at least a five-year commitment from the ACC, and the conference would be foolish not to move its conference tournament up north.
MSG and the ACC would be the perfect marriage of a premiere league and the best postseason hoops venue, a union of power, media muscle and geography. And it would be more important symbolically, as the Big Ten Commissioner Jim Delany has visions of moving his conference's tournament to New York. A proactive move for the ACC could also be a critical defensive move to keep the Big Ten out of Manhattan.
All the ACC is doing by continually moving its tournament is watering down its brand. Forget cameos in Atlanta, Washington D.C. and Tampa and plant a flag in New York. The ACC will become the envy of college basketball. Kids all over the country dream of playing in New York.
The old timers on Tobacco Road would spit out their sweet tea at the mere notion of leaving Greensboro or other southern destinations. The ACC's nexus of North Carolina, N.C. State, Wake Forest and Duke would go apoplectic. In sentimental terms, Greensboro Coliseum is their Fenway Park. It's spacious enough for multiple fan bases and located within driving distance of most conference schools. It has been a fine home, but times are changing.
This move goes well beyond Jim Boeheim's jokes about Denny's in ACC country. This is a matter of a league positioning itself for the long haul.
The ACC already looks a lot like the Big East, as additions of Miami, Virginia Tech, Boston College, Syracuse, Pittsburgh, Notre Dame and Louisville give it a familiar feel.
And this is the part that ACC folks don't like to hear: As the college landscape keeps shifting, the ACC will continue to look a lot more like the "old" Big East, just like the soon-to-be-renamed Big East now resembles the old Conference USA.
All five major conference commissioners privately acknowledge that realignment isn't done. And the next logical evolution will inevitably be a poaching of the ACC.
When will this happen? That's the biggest question among athletic directors and TV executives right now. No one knows the answer. But this much is certain -- there's nothing that's happened in the last three years that suggests that realignment will just stop. Will Jim Delany expand the Big Ten this spring with North Carolina and Virginia? Will Mike Slive pull the trigger first and nab N.C. State or Virginia Tech? Will the Big 12 make a power play for Florida State or Clemson? Who makes the first move? Rest assured that even the most deep-rooted ACC schools have contingency plans in case the league gets poached.
At its core, grabbing the Garden would be a long-term asset that would separate the ACC from its rivals. It would strengthen its basketball profile and make it more attractive for the long term. It would ingratiate the ACC in the country's best media market and one of the most fertile recruiting grounds.
Other than its BCS bid, having MSG was the Big East's most valuable asset for years. In a time when even Mike Krzyzewski worries about the ACC being vulnerable, wouldn't building up your assets make sense? Even worse, imagine sticking around Greensboro for the Tobacco Road loyalists only to have them leave the ACC for more lucrative pastures?
I polled a half-dozen coaches and athletic directors around MSG on Wednesday about this topic. None hesitated in responding that the ACC taking over MSG was a no-brainer. They all have felt the energy and relished an environment that needs to be experienced to appreciated. The Big East Tournament is an event. Every other conference tournament is just a tournament.
Greensboro is certainly quaint, but this isn't a time in college sports for quaint. Missouri and Kansas aren't playing these days. Neither are Syracuse and Georgetown. Or Texas and Texas A&M.
No one knows the high stakes of college sports better than the ACC, as the league already cannibalized the old Big East to the brink of irrelevancy. Why not rob the new Big East of its second biggest asset (behind its Fox TV contract) before it even begins?
Let Delany and the Big Ten settle for Brooklyn or Newark. Bludgeon the Catholic Seven before they even tip off.
Now is the time for the ACC to make a power play for Manhattan.