Thursday's Hot Clicks: Nathalie Darcas; The Yankees Are Never Losing Again
The Yankees are unstoppable, Eddie Olczyk is tough as nails and more. 
27 Ringzzzzzzz (For Now)
I'm a Yankees fan (sorry, growing up in the 90's an hour from the Bronx will do that to you) and it's been way too long since I had a championship to celebrate. I mean, I was in high school the last time they won, for crying out loud. Good thing the Yanks are totally unstoppable now, thanks mostly to the Astros' inability to buy a hit. So much for their lackluster starting rotation. Anybody wanna lend me $600 so I can go to a World Series game? Send me an email and I'll give you my Venmo info. Or maybe I'll just start saving now, because the Yankees are gonna be here for a while. 
Major Shoutout to Eddie Olczyk
Five weeks into a 24-week cycle of chemotherapy for colon cancer, Eddie Olczyk was in the booth last night for NBCSN. As John Buccigross would say, "He's a hockey player."
Everyone Put on Your Tinfoil Hats
The hottest conspiracy theory online is that the government is using a First Lady body double. It's easily debunked, but at least we got some good memes out of it. 
Lovely Lady of the Day
Nathalie Darcas: 2018 Sports Illustrated Swimsuit Casting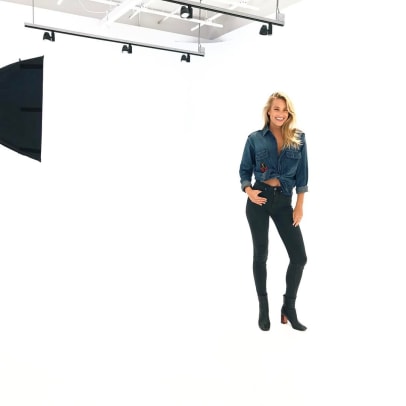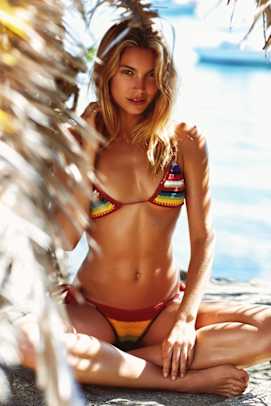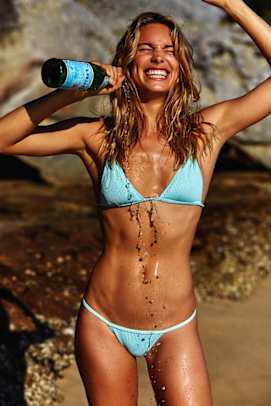 Hey, look, it's Nathalie Darcas, an Australian model vying to be in the Swimsuit issue. (Click here for the full-size gallery.)
Rep Your NBA Team This Season
Now that the 2017-18 NBA regular season is officially underway, it's a good time to stock up on your favorite team's gear. While Fanatics has a huge selection of jerseys and official Nike NBA gear, you can also get really cool NBA apparel from other places this season, like Old Navy, which has team tees and hoodies for the whole family, including styles for babies, boys, girls, men and women. 
Good Dog
A Bet is a Bet
Odds & Ends
I had never heard of this guy until his single became the No. 1 song in the country. ... How often do you see an umpire so plainly admit he messed something up? ... Kids in New York aren't bullying as much because they're playing dodge ball. ... There's a documentary about the Simpsons episode "Homer at the Bat." ... A cool moment as Gordon Hayward addressed the Boston fans from his hospital bed. ... He's not as good as Hayward but you have to feel terrible for Jeremy Lin after he went down with a scary knee injury in the Nets' opener. 
David Fincher is One of My Favorite Directors
Rivals in Retirement
A Good Song
Email dan.gartland@simail.com with any feedback or ping me on Twitter. Click here for previous editions of Hot Clicks. Visit our Extra Mustard Page throughout each day for more offbeat sports stories. Also check out the SwimDaily Page for the latest updates and Instagram pictures of models who have appeared in our issues.