10 reasons to watch UFC 205, Alvarez vs. McGregor and New York City's MMA debut
UFC 205 is going to be historic, intense and an absolute must-watch sporting event. Here are all the reasons why you can't miss it.
The biggest fight card of the year is almost here: UFC 205 at Madison Square Garden. Coverage begins Saturday on FS1—or streamed live via the Fox Sports Go app—with the Prefight Show at 7 p.m. ET, followed by the preliminary bouts at 8 p.m.
The UFC is making its debut in Manhattan in tremendous fashion on November 12. UFC 205 is the deepest card in UFC history, trumping the original lineup for the historic UFC 200. While not an anniversary event, the UFC's debut at Madison Square Garden is a monumental occasion and the promotion is seeing to it that this event is a huge success.
Any MMA fan can instantly recognize how special this event is, but if you're on the fence, here are 10 reasons why you should watch this card.
1. History
This card is pursuing history in more ways than one. Not only is the UFC breaking a barrier with its debut event in New York City, but featherweight champion Conor McGregor is trying to do what no fighter in the company's history has ever done before: hold a belt in two different weight classes at the same time.
Only twice has a fighter been crowned a champion in two different weight classes, but never at the same time. McGregor entered the UFC as a two-weight champion and has been dead set on replicating the feat in the UFC. He's now on the cusp of accomplishing just that.
Roundtable: State of the UFC and what to expect from UFC 205 in New York City
​
2. Revenge
Back in their amateur days, Joanna Jedrzejczyk and Karolina Kowalkiewicz fought. Jedrzejczyk, known for her dynamic striking abilities, won the bought via a rear-naked choke in the first round.
Now on the biggest stage, these two Polish women, who both happen to be undefeated, will vie for the crown of the world's greatest. Jedrzejczyk is on a mission to be as dominant as Ronda Rousey and carry the torch of women's mixed martial arts. Kowalkiewicz is looking to avenge the loss and win her first UFC title in the process.
UFC 205 weigh-in results: Missed weight causes drama, pulls fight from card
3. Uniqueness
The UFC's first trip to New York City is an event the promotion wants to live up to expectations. Given the historic significance, not for what could occur during the event but simply in the history of combat sports in Madison Square Garden, the UFC has gone all out to make this a truly unique event. Reebok has unveiled a special New York City themed fighter kit to be worn to the cage. The gloves the fighters will wear aren't the typical fight gloves, instead adorning ones with a silhouette honoring the Statue of Liberty.
4. Return of The Eagle
Khabib Nurmagomedov is 23-0 and many fans believe he is the rightful No. 1 contender for a shot at the lightweight title, but injuries have kept him away from the octagon. He was sidelined for two years before he returned to fight Darrell Horcher at UFC on FOX 19 earlier this year. Horcher was making his UFC debut, but Nurmagomedov is facing a top-contender in Michael Johnson at UFC 205. A win could put Nurmagomedov next in line for a shot at the lightweight title.
The casual fan's guide to UFC 205
5. Rise of Rocky
Ever since the headkick that shook the world at UFC 193, the women's bantamweight division has been a chaotic revolving door of challengers and contenders. Since Ronda Rousey was knocked out in Australia, three other women have held the title belt. Holly Holm, the women to dethrone Rousey, has lost two fights.
Enter Raquel Pennington. She is on a three-fight win streak dating back to UFC 191 in September of 2015. Her last lost was a split decision to Holm in a tightly contested bout.
She fights former champion Miesha Tate, who dropped the title at UFC 200 just months ago, in the toughest fight of her career. A win could put her in the mix for the next title fight alongside Julianna Pena and Valentina Shevchenko. 
6. The return of Chris Weidman
Chris Weidman was one of the UFC's most dominant champions, reigning over the middleweight division since dethroning legend Anderson Silva. Luke Rockhold handed Weidman his first loss in a dominant performance at UFC 194 and we haven't seen the New York native since.
Weidman was originally scheduled to get an immediate title rematch at UFC 199, but an injury forced him off the card and Michael Bisping stepped in to replace him on short notice, knocking out Rockhold to win the belt. Weidman is making his return against a top contender in Yoel Romero and hoping to earn the next title shot and an opportunity to reclaim his title.
Who is the bigger star? Conor McGregor vs. Ronda Rousey, by the numbers
7. The grudge match
Karolina Kowalkiewicz lost her lone amateur bout before turning pro. That loss came at the hands of Joanna Jedrzejczyk, the reigning UFC strawweight champion and Kowalkiewicz's opponent at UFC 205. This all-Polish showdown between undefeated fighters with history promises to be entertaining, and potentially a candidate to steal the show.
Faces of UFC 205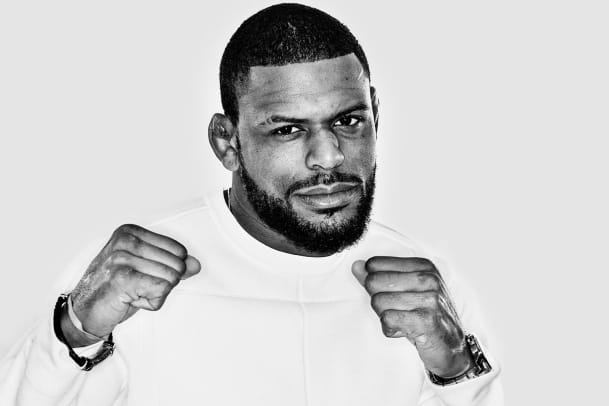 8. What's next for Donald Cerrone?
Donald Cerrone moved up to 170-pounds from lightweight and has been remarkably successful, winning three fights in a row. He was slated to fight Kelvin Gastelum, the fifth-ranked welterweight and a significant step up in competition, at UFC 205, but Gastelum missed weight on Friday and caused the fight to be pulled from the card. A win at UFC 205 would have moved Cerrone closer to a title shot; now we wait to see what his next move will be.
9. Conor McGregor's future
Dana White laid the foundation for a big announcement from Conor McGregor after UFC 205, suggesting he would be taking significant time off. This has led to a lot of speculation over what could cause one of the most active fighters in MMA to step away from the sport, with promises that answers will come after the event. 
Also, if McGregor wins the lightweight championship, what will he do with the two belts? Hold onto them both? Relinquish one of them?
10. The Grandeur
Madison Square Garden has been a Mecca for combat sports, hosting two of the three fights between legendary boxer Muhammad Ali and rival Joe Frazier. But Madison Square Garden has never hosted a UFC event.
In 2016, a roughly 20-year long ban on the sport of MMA comes to an end and UFC 205 will be the promotion's first stop in Manhattan. The company is set on making this event one to be remembered, putting three title fights on the card and their biggest star in Conor McGregor in the main event as he chases history.
With the UFC pulling out all the stops, this event promises to be the biggest in history, not only for depth in the card, but also for atmosphere and production.