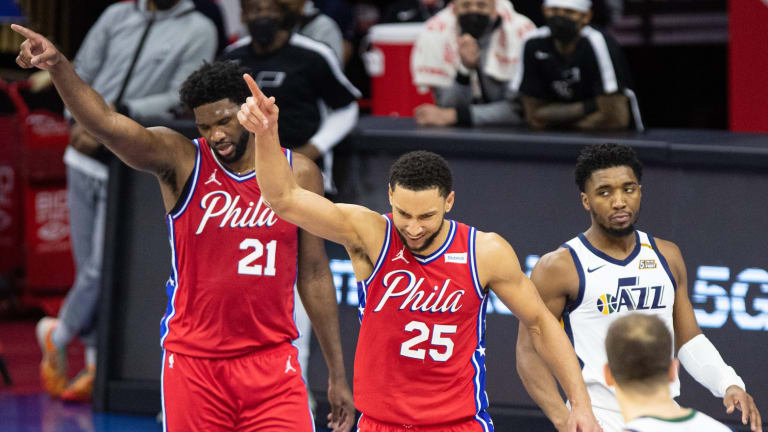 NBA Trade Rumors: The 76ers Are Reportedly Not Interested In This Very Good Trade Package For Ben Simmons
According to Kyle Neubeck of the PhillyVoice, the Philadelphia 76ers have not shown much interest in the trade package from the Indiana Pacers for Ben Simmons.
The NBA season is less than one week away, and All-Star Ben Simmons still plays for the Philadelphia 76ers.
After being away from the team for an extended period of time, he has returned to Philadelphia and is now with the organization again. 
On October 12, ESPN's Adrian Wojnarowski reported on Simmons return to Philadelphia and his article can be read here and Tweet seen below. 
One of the teams that continues to come up in reports for interest in trading for Simmons is the Indiana Pacers. 
However, Kyle Neubeck of the PhillyVoice reported on Thursday that the 76ers have not been very interested in the Pacers package of players like Malcolm Brogdon and Caris LeVert. 
The article from Neubeck can be read here, and his Tweet can also be seen embedded below. 
NBA Analysis Network posted part of the quote from his story and that can be seen embedded in a Tweet below. 

Related stories on NBA basketball
Enes Kanter And Myles Turner Get The Same 2k Ranking: Myles Turner of the Indiana Pacers got the same rating in NBA 2k22 as Enes Kanter of the Boston Celtics. The two centers getting the same ranking comes as a surprise. Turner is one of the best defenders in the NBA, and while Kanter had a productive season, he is not on the same level as Turner. CLICK HERE.
Could The Pacers Really Bring Back Lance?: Lance Stephenson has worked out for NBA teams recently, and it appears as if he is trying to make a return to the NBA. One report says the Indiana Pacers could look to bring him back. CLICK HERE.
NBA Central Division Notebook: NBA 2k22 gave Steph Curry of the Golden State Warriors the same ranking (96 overall) as Giannis Antetokounmpo of the Milwaukee Bucks. Even though Antetokounmpo just won the NBA Finals MVP, is he actually a better player than Curry? CLICK HERE.