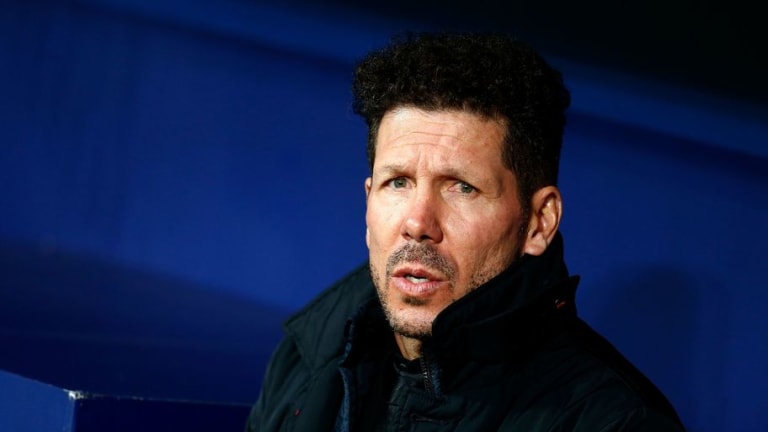 Diego Simeone Determined to 'Compete' to Win Europa League After Sealing Progress to Last 16
Atletico Madrid manager Diego Simeone said he 'wants to compete the best way possible' after his side progressed through to the Europa League Round of 16 by beating FC Copenhagen 1-0 at the Wanda Metropolitano.
It was a routine training exercise for the Madrid outfit after their dominant 4-1 win at the Parken Stadium in the first leg.
Kevin Gameiro's early weak footed thunderbolt separated the two sides on the night but it was up there with one of the most comfortable 90 minutes of football the enigmatic Argentinian manager will ever have the pleasure of witnessing.
Speaking to the club website, Simeone explained how he wants to replicate Atleti's good domestic form in Europe after disappointingly crashing out of the Champions League.
He said: "Atlético Madrid's fans are excited. Today, we inaugurated this marvelous auditorium, we have a marvelous stadium and lots of youngsters and veterans, who lead the way for the youngsters, in our squad.
"We're competing very well in La Liga and we're going to try to do the same in the Europa League. We want to compete the best way possible."
Simeone also praised his goalscorer, saying: "He's an important player. We've always believed in him and in his velocity in the final third. His goals are helping him and the team. He's in fine form."
Atletico Madrid face a tough trip to Sevilla on Sunday (February 25) as they attempt to close the gap on unbeaten Barcelona but will find out who they face in the Europa League Round of 16 in Friday's (February 23) draw at noon.