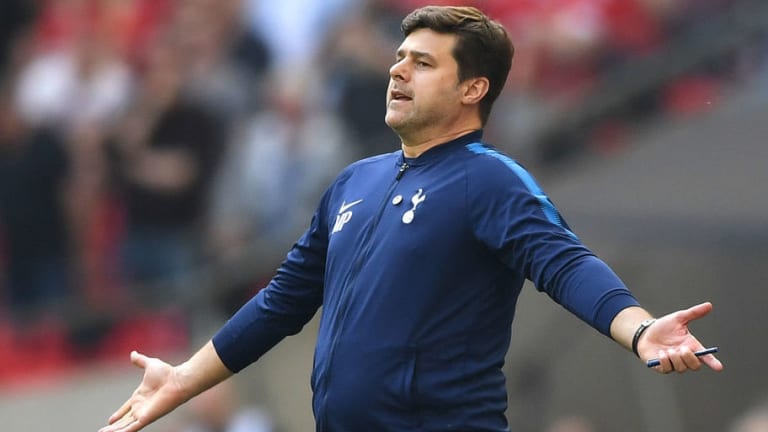 FanView: A Mauricio Pochettino Move to Real Madrid Could Prove a Blessing in Disguise for Spurs
Mauricio Pochettino has earned himself an impressive reputation in his time at Tottenham, which has seen him linked with a move to manage Real Madrid. The Argentine is yet to actually win anything in his managerial career though, with a recent FA Cup defeat ensuring he will go another year without silverware.
Pochettino has now had four seasons to build his team and has been generously backed by the board, spending almost £300m in that time. On top of that, he has done an excellent job nurturing the youth talent that was already at the club, producing arguably the league's best side over the last few years.
Whilst Spurs will be eager for their manager to sign a new deal, he may have taken the team as far as he can, with much of his reputation hinging on the team they used to be as opposed to the one they are.
The CIES Football Observatory recently listed their top 10 players in each position for 2018, with Spurs featuring heavily. Hugo Lloris and Christian Eriksen were the highest rated players in their category; with Davidson Sanchez, Ben Davies, Mousa Dembele, Eric Dier, Dele Alli, Heung-Min Son and Harry Kane all featuring in their respective positions.
Tottenham have more players in Europe's top 10s than any other side, yet they are over 20 points behind runaway league leaders Manchester City. With the team exhibiting such high levels of performance, the problem must rest with the manager.
A return to the Champions League was the primary target after appointing Pochettino but the club may now have become caught up celebrating mediocre achievements.
With the talent of the squad at his disposal, Champions League qualification should be the minimum requirement for a season. Their failure to mount a serious title challenge or even bring home any silverware should force an enquiry into the management of the club.
Manchester City may have eased past everybody this season, but the remainder of the top six could all still add a trophy to ease the blow. With Manchester United and Chelsea set to go head to head for the FA Cup, whilst Liverpool and Arsenal still maintain European ambitions.
Tottenham are the only team in the top six with nothing to play for despite possessing the highest performing squad in Europe. They can't continue to hold onto their best players if they can't deliver major honours, so it could be time for a change.
A fresh approach, from a manager who has more experience winning trophies, could launch an entirely new era for the club. Football is a brutal industry and Tottenham can't afford to become stagnant because of sentiment.
Real Madrid are apparently keen on the Spurs manager but it could prove a disaster for him with the weight of expectation much heavier. Performances have not been good enough in La Liga this season, which could cost Zinedine Zidane his job despite winning back-to-back Champions League titles.
A move to Madrid might be a blessing in disguise for Spurs as one of their most prized assets could actually be the thing that is holding the squad back. Pochettino meanwhile should really consider the potential ramifications on his career longevity before agreeing on a switch. 
If he can't win trophies with Madrid, he could finally be branded a failure, who had the privilege of leading one of the finest squads in Premier League history.