Best of Three: Nadal flashes old form; Djokovic keeps rolling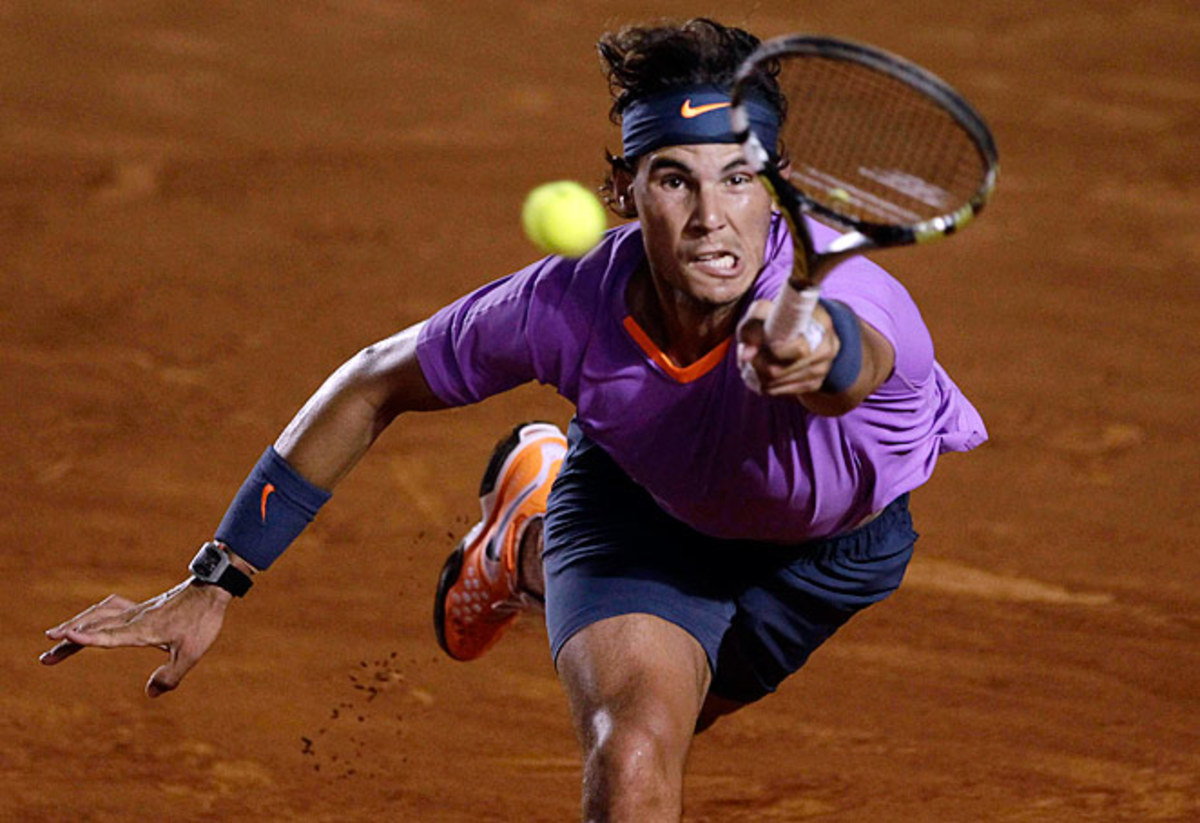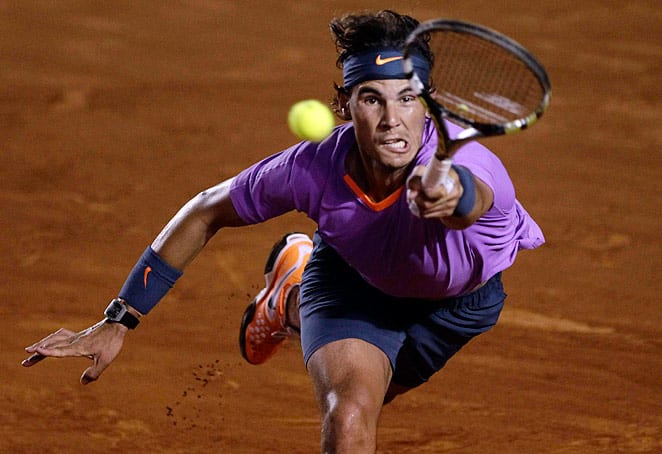 1. Rafa in fine form. Rafael Nadal is a peerless clay-courter. But -- and we mean this in the most flattering way -- he is also a world-class sandbagger. This is a player who could enter the Greenwich Club Championship and downplay his chance of success. ("I was very lucky to get passed Leonard, the hedge-fund manager, no? It was a few points here or there. It could have gone either way.")
Still, even Nadal can't help but express some optimism after his results last week in Acapulco, Mexico. Nadal won his second title in three 2013 events. And more important, he looked very much like his old self. He simply dusted countryman and three-time defending champion David Ferrer 6-0, 6-2 in the final of the Mexico Open, where the 11-time Grand Slam champion was broken only once in 43 service games overall in five matches.
Nadal wrapped up a 12-1 run on Latin America clay by improving to 17-4 against Ferrer and winning his 38th clay title.
"I did not do anything wrong today," Nadal said. "I had a great match, almost perfect. I would have never imagined playing at the level that I played today, I'm leaving happy and surprised.
"I played a great match against one of the top players in the world, a specialist in clay who did not look like himself out there. He had a bad day."
(We'll say it if you won't: You made him have a bad day.)
After an exhibition against Juan Martin del Potro on Monday night in New York, Nadal is set to test his knees on the less forgiving hard courts at Indian Wells. This will give us still a better status update as Nadal continues his comeback from a seven-month absence.
2. Djokovic quietly rolls along. The tennis world has taken its eye off the ball a bit. As we've focused on Roger Federer's recent defeats and Nadal's return, we've lost sight of the No. 1 player in the world.
It's beginning to feel a bit like 2011, as Novak Djokovic has yet to lose a match this year. He ran his unbeaten streak to 13 matches in 2013 (and 18 dating to last year) by defeating Tomas Berdych 7-5, 6-3 on Saturday to win his fourth Dubai Championships title in the last five years. Berdych had reached the final with a 3-6, 7-6 (8), 6-4 victory against Federer, who was unable to convert three match points.
Djokovic didn't drop a set in five matches, including a semifinal victory against Del Potro that featured an exchange of tweeners.
3. Gulbis trending up. You think the Oscars broadcast was uneven? That your favorite team is maddeningly erratic? Meet Ernests Gulbis.
NGUYEN: Life according to Ernests Gulbis
The fickle Latvian (note: great band name) didn't just win the Delray Beach International Championships in Florida last week. He did so looking very much like a top 10 player. His 6-3, 4-6, 7-6 (2) defeat of Tommy Haas in the semifinals was a sensationally entertaining performance, a combination of shotmaking, serving, offense, defense and -- wait for it -- poise. And he followed that performance by saving a set point in the first and holding off Edouard Roger-Vasselin 7-6 (3), 6-3 in the final. (Roger-Vasselin had stunned No. 1 seed John Isner 6-4, 4-6, 6-4 in the semifinals.)
So why did Gulbis need to qualify simply to make the main draw? Oh, right: because he was ranked outside the top 100, having lost a match this year to someone named Michal Przysiezny. But with his third career title and second in Delray, Gulbis has climbed from No. 109 to No. 67 in this week's rankings.
Armed with a new attitude, the 24-year-old Gulbis hopes this will jump-start his career and lead to more predictable winning results. But where's the fun in that?
Volleys
? Monica Niculescu won her first WTA title, edging Olga Puchkova 6-2, 4-6, 6-4 in the Brazil Tennis Cup final. Puchkova had upset Venus Williams in the semifinals.
? Karolina Pliskova rallied to defeat wild card (in the most flattering sense) Bethanie Mattek-Sands 1-6, 7-5, 6-3 to win the Malaysian Open, her first WTA title.
? Sara Errani successfully defended her title in the women's event in Acapulco, beating Carla Suarez Navarro 6-0 6-4 in the final.
? Mahesh Bhupathi and Michael Llodra won the doubles in Dubai. James Blake and Jack Sock won the doubles in Delray.
? We know plenty of about tennis' featured soloists. We know less about the other orchestra members. Here's a podcast with Megan Moulton-Levy, the embodiment of "rank-and-file." It's worth a listen on account of the guest, not the host.