UNC coach Sylvia Hatchell relishes return to bench after cancer battle
Sylvia Hatchell returns to the helm for UNC women's basketball after missing 2013-14 while battling cancer.
When she boarded the team bus last week for North Carolina's first road trip of the season, Sylvia Hatchell felt "like a kid on the first day of school." Giddy, she giggled at nothing in particular. The 62-year-old coach wrapped players in hugs for no reason, and one thought ran repeatedly through her mind: "It's good to be back."
Thirteen months ago, Hatchell, the winningest active coach in women's college basketball, was diagnosed with leukemia. She took a leave of absence for the 2013-14 season, turning the team over to longtime assistant Andrew Calder. At the time, the Tar Heels boasted one of the best freshmen classes ever, highlighted by Diamond DeShields, Stephanie Mavunga, Allisha Gray and Jessica Washington.
The knock on women's basketball is often that it's not exciting enough. With a roster dominated by young, athletic talent, UNC debunked that criticism. Calder led the Tar Heels to a 27-10 record and a win over No. 1 seed South Carolina in the Sweet 16, before UNC fell to Stanford on the Cardinal's home floor in the Elite Eight.
Hatchell wasn't there for any of it.
• MORE CBB: Kentucky a clear No. 1 in men's power rankings
When the Tar Heels left for road trips last season, Hatchell would drive to campus and sit in the parking lot, waving goodbye. Some days, she was too weak even to get out of the car. Quarantined from her team because of a weak immune system, tears rolled down her face when she went to see them off.
"I thought I had perspective," says Hatchell, who is now in her 40th season as a head coach. "I thought I handled pressure well, thought I had my priorities in order. But you don't realize how much something is part of you, how much you love it and have a passion for it, until it's taken away from you. I wanted to be with them so badly."
In many ways, Hatchell says, this feels like her first season in Chapel Hill, not her 29th: Since her doctors ruled her cancer-free in May, she's felt more energized and excited. And she knows now that these games are not life and death. That's why last Saturday, when the Tar Heels trailed Oregon 29-28 in Eugene, an unacceptable score for the country's 11th-ranked team, Hatchell did not flip out at halftime. She didn't throw her clipboard, or scream until her voice got hoarse.
"I used to do that," Hatchell says. "I'm probably a lot smarter now. I just enjoy their talent level, and telling them what they need to do."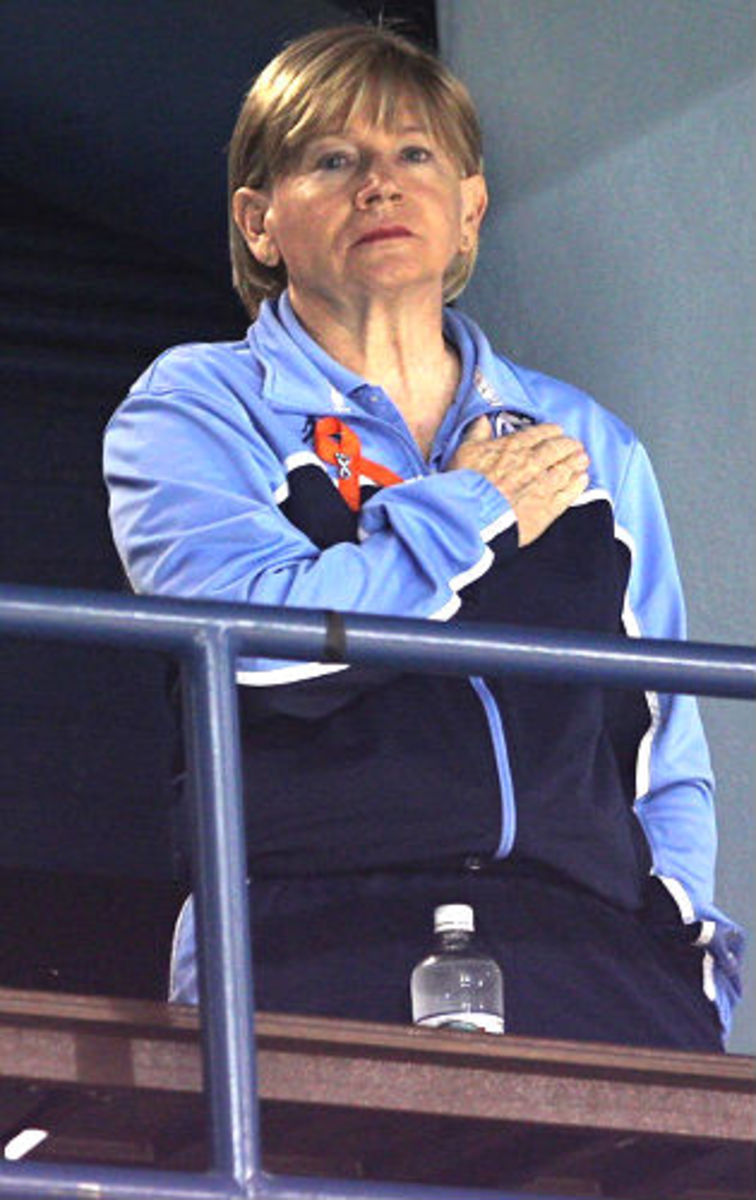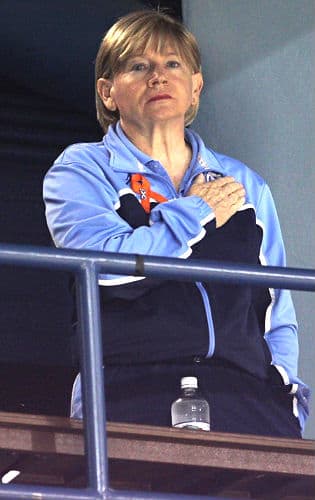 She trailed off, smiled and didn't have to state the obvious: Just having the opportunity again to tell them what to do means a lot.
For the five Tar Heel sophomores, this is the only version of Hatchell they know.
"It's a little bit of everything -- cool, weird, not used to it," Mavunga says. "But I like the weirdness. I knew she was a sweet lady and that's who I was looking for. It's really fun to have that motherly figure around. She's comforting. But when it comes down to business, she's gonna handle it, and she's going to call us out if we need it."
To a certain degree, Hatchell says she is still learning about her players, and they're still learning about her. While she praises Calder and her staff for doing "a tremendous, just tremendous" job last year without her, she knows these kids signed up to play for her. The only coach who has won national championships at the AIAW, NAIA and NCAA levels (cutting down the nets with the Tar Heels in 1994) has lots of knowledge to dole out, and her players, who love the infectious energy and confidence Hatchell brings to the gym, are eager to hear it.
Whatever they heard from Hatchell at halftime against Oregon certainly worked, as UNC put the ball in the paint the second half, shooting 56 percent from the field and outrebounding the Ducks 23-15 on its way to a 76-59 win.
"I feel like we are the most smile-est team in the country -- is that a word?," Mavunga says. "You know, we're on the court having fun, laughing, clapping and then you look over to the sideline, and coach Hatchell is smiling and having fun, too and it's like, yeah, we're doing something right."
The Tar Heels don't seem to be reeling from the loss of DeShields, one of the best sophomores in the country who abruptly transferred to Tennessee at the end of last season. (In a statement announcing her decision, DeShields said of Knoxville, "This is the place I've dreamt of since I was a little girl"; her mother, Tisha, had been a heptathlete in Knoxville, while her father, Delino, played 13 years in major league baseball).
• MORE CBB: JayVaughnPinkstonready to lead Villanova
Hatchell and the team say they moved on in the spring, and while DeShields' play might be missed at times -- she is one of the best one-on-one players in women's basketball, and easily among the most athletic -- it's clear the team's chemistry is better. The other sophomores do plenty: In the win over Oregon, Mavunga led North Carolina with 23 points, 16 rebounds and six blocks. Xylina McDaniel, whose father is former NBA All-Star Xavier McDaniel, chipped in 14 points and seven rebounds, while Gray added 18.
The Tar Heels flew to Hawaii Monday morning, where they'll take a mini Thanksgiving break before meeting Stanford Friday in the Rainbow Wahine Showdown.
As she underwent chemotherapy treatments last season, Hatchell watched more women's basketball than ever before. She didn't have a rooting interest, but studied how the game has evolved. Her biggest takeaway: Parity is going to be here sooner than people think, evidenced by Stanford's shocking win last week over then-No. 1 Connecticut, ending the two-time defending national champion Huskies' 47-game winning streak.
"We're all scoring more and that's good, because people like to watch high-scoring games," she says. "And (officials) have cleaned the game up on the perimeter, so players are able to show off their skills."
Hatchell also watched hours of Tar Heel practice video on her iPad, and would talk and text with Calder anywhere from five to 15 times a day. Even stuck in the hospital, she worked three to five hours a day, all with her doctor's blessing. She stayed in contact with players, too, but didn't realize how much she wanted simple things, like being able to give them a hug.
There was hope last year that if UNC got to the Final Four, Hatchell would join the team in Nashville. That didn't happen, but Hatchell's already thinking about this postseason. She thought the Tar Heels "looked like a Final Four team" in the second half against Oregon -- and given that she has taken Carolina there three times, she knows such a team when she sees it.
If the Tar Heels can find their way to Tampa, the host city for this year's championship, Hatchell will surely be excited for that bus ride, too.