Tuesday's P.M. Hot Clicks
Highest Earning Athletes
Tuesday's P.M. Hot Clicks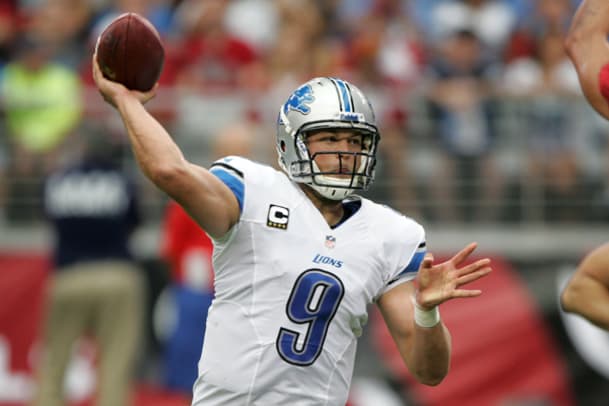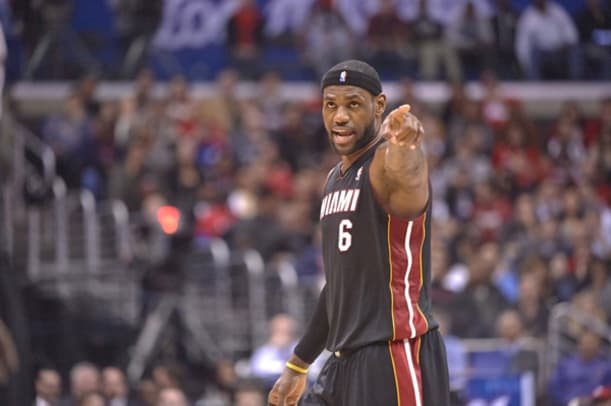 There's a reason Floyd Mayweather is nicknamed "Money" and it's not because he's a huge Swingers fan. The undefeated fighter will earn a whopping $105 million this year, and that's a conservative estimate. SI teamed up with Fortune for the annual Fortunate 50 list that looks at the highest-earning American athletes. For the third year in a row, Mayweather tops the list. I've included the top 10 in the gallery above; the whole list can be viewed here.
Rappers and Wranglers
What's better than a three-hour flight from Milwaukee to Phoenix? A three-hour flight with the passengers dressed up like rappers or wranglers, especially when those passengers are professional baseball players. The Brewers became the latest team to dress up for a road trip, with the theme "wranglers or rappers." First prize (by a mile) goes to Lyle Overbay for his Vanilla Ice getup.
This Is Not A Good Sign
An Australian couple thought they were flying to Salvador, Brazil, for Friday's Netherlands-Spain World Cup match. Unfortunately, they ended up in El Salvador, a mere 3,100 miles north of their destination.
Lovely Lady Round-Up
Tuesday's P.M. Hot Clicks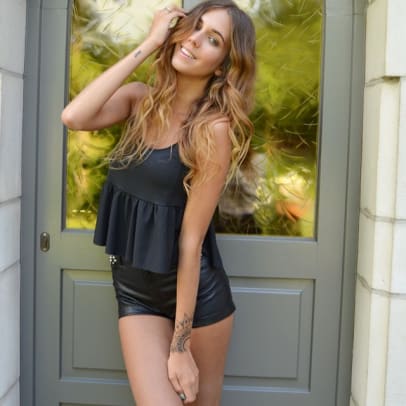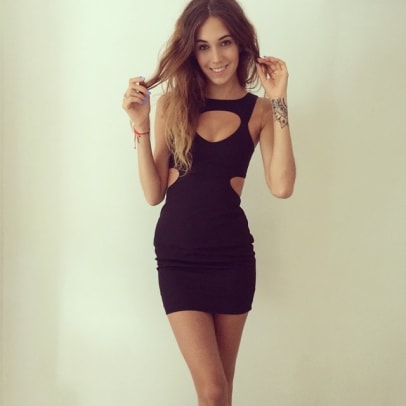 Talisa Loop is a model from Belgium that I accidentally stumbled upon, and I can't believe she isn't more popular ... Hannah Davis posed in her handbra for ZiNK Magazine ... I've always considered Jordana Brewster tremendously underrated ... Lauren Stoner enjoyed a beach day in Miami ... The 13 hottest Disney girls gone wild.
Hot Clicks Giveaway
Ever wonder what would happen if a young, covert CIA analyst uncovered a Russian plot to crash the U.S. economy with a terrorist attack? Good news. That's the plot of Jack Ryan: Shadow Recruit, and I have five DVD/Blu Ray packs to give away. The 20th, 40th, 60th, 80th and 100th person who email me (andy_gray@simail.com) the name of this morning's LLOD will get a combo pack. Please make the subject line "Jack Ryan."
Update 6:11 a.m.: Contest is closed. Winners have been notified. Another giveaway in Wednesday's P.M. Clicks.
Mike Tyson: Airplane Seat Stealer
Delay of Game
An American Legion baseball game in Alaska was interrupted when a black bear wandered past the outfield wall.
Yasiel Puig Poses With Puppies
Odds and Ends
Tony Gwynn's 1981 scouting report from his final season with San Diego State ... Alex Morgan and Sydney Leroux donned tutus for yesterday's United States-Ghana match ... The famous white Ford Bronco used in the O.J. Simpson chase is owned by a porn king ... The Texans have named Ryan Fitzpatrick as their starting quarterback ... The five biggest choke jobs of the NHL playoffs ... United Airlines lostRory McIlroy's golf clubs ... I can't stop looking at this Joe Biden/Tim Howard GIF ... The untold story of the first U.S. rock festival ... The 10 most ridiculous deaths in movie history ... Louis Gross, who appeared on The Sopranos, was given five years probation for using counterfeit money.
Broadcaster of the Day
Drew Carney of KGW television in Portland was excited when John Brooks scored the game-winning goal yesterday for the U.S. squad.
Every Wilt Chamberlain Basket, Ever
From high school to the pros, here is every basket scored by Wilt the Stilt.
The Naked Gun
All the O.J. Simpson talk got me to thinking about The Naked Gun. Here are 25 great Frank Drebin quotes.