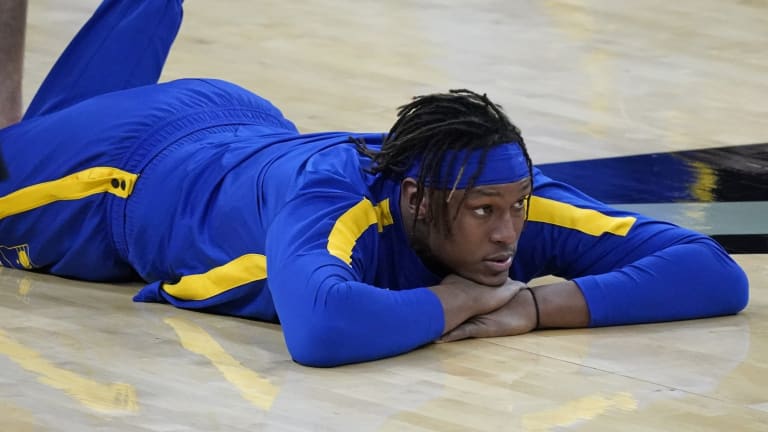 NBA News: Check Out What Myles Turner Posted On Instagram After The Indiana Pacers Beat The Memphis Grizzlies
Myles Turner posted a photo to Instagram on Wednesday evening after the Pacers beat the Grizzlies.
The Indiana Pacers played their first home game of the 2021-22 NBA season on Wednesday evening. 
Yes, it was technically a game that does not count (preseason), but it was still their first time playing a game against another NBA team in front of their home crowd since May. 
The Pacers won the game over the Memphis Grizzlies 109-107. 
This was also the first time that the Pacers played in the arena since the name changed from Bankers Life Fieldhouse to Gainbridge Fieldhouse. 
After the game, Myles Turner sent out a photos to Instagram, and his post can be seen embedded below. 
Turner wrote in the caption: "Felt Great To Be Back @gainbridgefieldhouse Welcome Back Indy!"
The former Texas Longhorn had 13 points and four rebounds in 29 minutes. 
He also had three blocks and one steal. 
Turner led the NBA in blocks per game (3.4) last season. 
Related stories on NBA basketball
Enes Kanter And Myles Turner Get The Same 2k Ranking: Myles Turner of the Indiana Pacers got the same rating in NBA 2k22 as Enes Kanter of the Boston Celtics. The two centers getting the same ranking comes as a surprise. Turner is one of the best defenders in the NBA, and while Kanter had a productive season, he is not on the same level as Turner. CLICK HERE.
Could The Pacers Really Bring Back Lance?: Lance Stephenson has worked out for NBA teams recently, and it appears as if he is trying to make a return to the NBA. One report says the Indiana Pacers could look to bring him back. CLICK HERE.
NBA Central Division Notebook: NBA 2k22 gave Steph Curry of the Golden State Warriors the same ranking (96 overall) as Giannis Antetokounmpo of the Milwaukee Bucks. Even though Antetokounmpo just won the NBA Finals MVP, is he actually a better player than Curry? CLICK HERE.