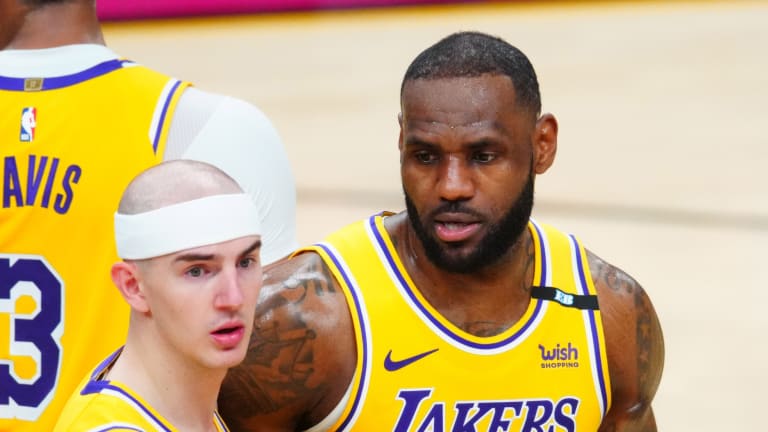 Alex Caruso is a free agent this off-season, and according to Bleacher Report's Eric Pincus the Indiana Pacers, Atlanta Hawks and Cleveland Cavaliers had Caruso as a target. 
However, the Cleveland Cavaliers acquired Ricky Rubio from the Minnesota Timberwolves in a trade on draft day (see Tweet below from ESPN's Adrian Wojnarowski). 
The Atlanta Hawks have now acquired Delon Wright (see Tweet below from Wojnarowski).
Lastly, Pincus says he thinks that the Pacers will keep T.J. McConnell who is a free agent. 
The Tweet from Pincus can be seen in a post that is embedded below from his Twitter account. 
Related stories on NBA basketball
PACERS INTRODUCE RICK CARLISLE: The Indiana Pacers had a zoom press conference to introduce new head coach Rick Carlisle. The NBA Champion head coach spent the last 13 years in Dallas with the Mavericks, and he returns to Indiana, where he has already been an assistant coach and a head coach. CLICK HERE.
PACERS HIRE LLOYD PIERCE AS ASSISTANT COACH: The Indiana Pacers have hired former Atlanta Hawks head coach Lloyd Pierce to be their lead assistant coach on Rick Carlisle's new coaching staff, according to ESPN's Adrian Wojnarowski. Pierce spent two and a half seasons as the head coach of the Hawks before being fired in the middle of this season. He's also been an assistant for the Grizzlies, 76ers, Cavaliers and Warriors. CLICK HERE.
PACERS TRY TO TRADE FOR BEN SIMMONS? According to Jason Dumas of Bleacher Report, the Indiana Pacers tried to trade for Philadelphia 76ers All-Star Ben Simmons. The offer, according to Dumas, involved Malcolm Brogdon and a first-round pick being sent to Philadelphia in exchange for the All-Star. CLICK HERE.