Saints: Gayle Benson on Sean Payton's Status
New Orleans Saints owner candidly addresses the rumors on Sean Payton.
Saints owner Gayle Benson candidly addressed head coach Sean Payton's status and his decision whether he continues coaching in New Orleans or not.
About Sean Payton
Gayle Benson's Comments on Payton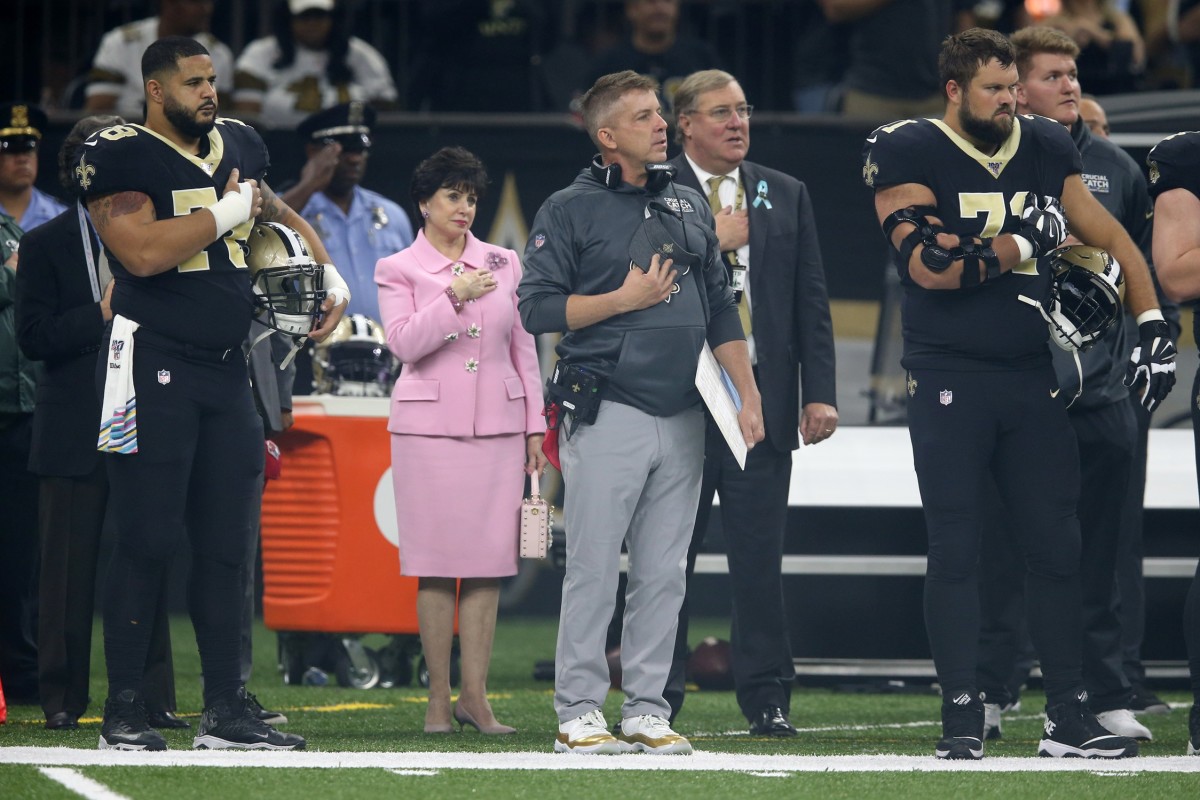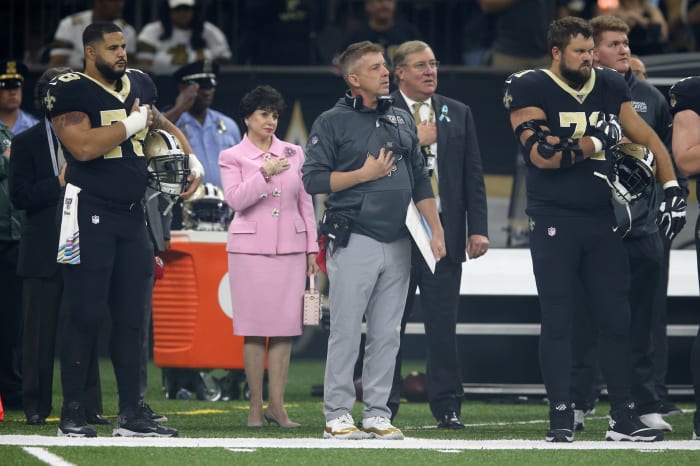 On Monday morning, a WDSU reporter was able to speak with Mrs. Benson. The station's Fletcher Mackel posted the video of the encounter.
The reporter asked Benson, "Any word on what's going on with Sean Payton?" She replied, "You know Sean, we don't know. You know, who knows? Benson chuckled. "We'll find out soon enough, I guess. I don't think any of us know. But, he'll let us know soon enough."
Credibility to the Rumors?
There's plenty to read into Mrs. Benson's candid comments.
I mentioned before, where there's smoke, there's fire. The leaked information within the NFL circles may have been accurate after all.  
It's not what many Saints fans would've wanted to hear from the team's owner, but the rumors and rumblings of Payton pondering leaving New Orleans seemed to have been credible.
Payton's coaching contract with New Orleans extends through the 2026.  
No Timetable for Payton
Sean Payton has been on vacation. The Senior Bowl will start in Mobile, Alabama, on Saturday, Feb. 5. Payton, Mickey Loomis, and most of the Saints coaching staff and scouts participate in the activities and interviews with potential draftees at the event. The Saints organization has not released a statement addressing the rumors on Payton's pending decision.
Read More Saints News