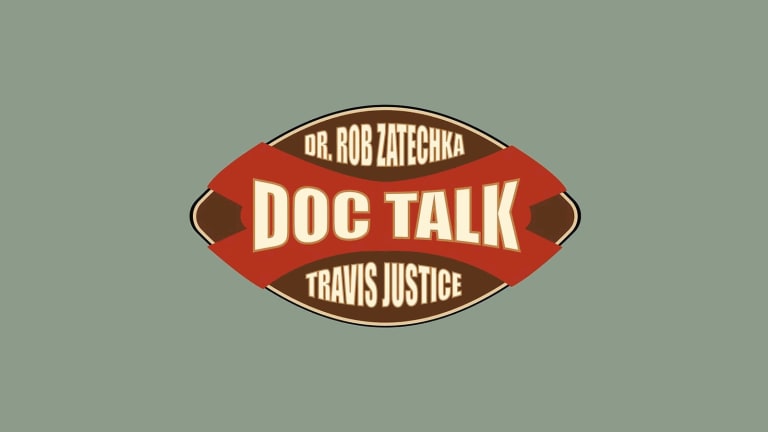 Husker Doc Talk: It's a Broken Record
Dr. Rob says fixing what keeps going wrong comes down to discipline, which is a reflection of the program's culture
The definition of insanity is doing the same thing over and over again and expecting a different result. But, unfortunately, Nebraska keeps making the same mistakes week in and week out, and it produces similar if not the same result ... losses.
Turnovers
Penalties
Special Teams Mistakes
Poor Offensive Line Play
On this edition of the Husker Doc Talk Podcast presented by the Rimington Trophy, Travis Justice and Dr. Rob Zatechka discuss the latest broken record for the Huskers, a 23-20 overtime loss at Michigan State. Nebraska should have and could have won the game, but the mistakes listed above came back to haunt them again.
How do you fix it? Dr. Rob's diagnosis is not an easy one as he says it comes down to discipline, which is a reflection of the program's culture. He's not saying it can't be fixed; it's just hard to flip the switch like that in the middle of the season.
Dr. Rob also spends a lot of time discussing the offensive line. He says there may be a point when recruiting o-lineman that there is a level of diminishing returns. He's saying size really does matter! It's some insight that makes a lot of sense.
After you listen to the podcast, would you please give it a rating or a review? Why? Well, the more people that like this show, the more people will see it. Would you please support our local sponsors who help make this podcast happen? During this time of economic crisis, they need us now more than ever!
If you have questions for Dr. Rob, send them to doctalksports@gmail.com. Also, follow Dr. Rob on Twitter, @DocTalkSports.